What Digital Camera March 2009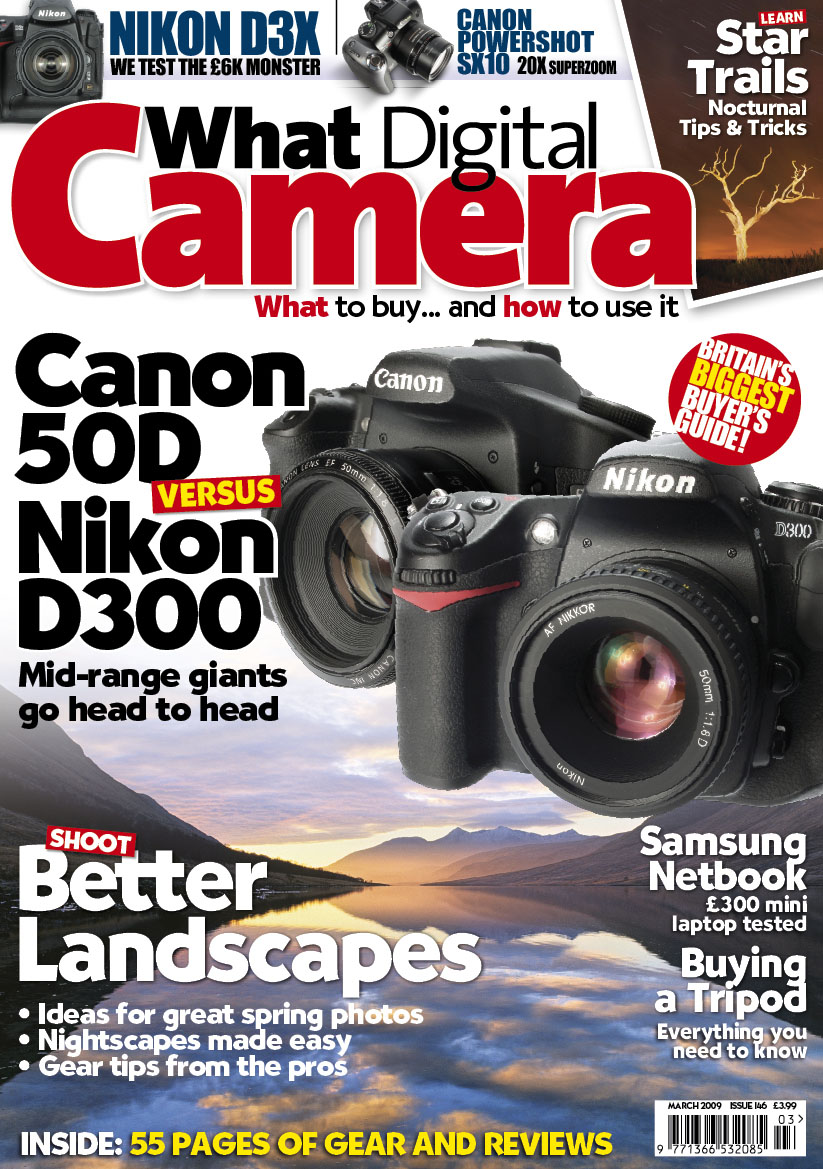 On sale: Fri, 20 Feb 2009
ON TEST:

Canon 50D versus Nikon D300
One's a recent arrival while the other's been out for over a year, but which is the better camera?

Nikon D3x
Nikon's long-awaited 24MP DSLR looks pretty darn good. Priced at six grand, it needs to be...

Canon SX10 IS
Could this 10MP PowerShot be the holy grail for long-zoom enthusiasts? Let's find out

Fujifilm Z200fd
Face detection stands out on this 10MP baby

Sony T500
This 9MP model has an excellent touchscreen

Canon IXUS 980 IS
Noise control is surprisingly good for 14.7MP

Group Test:
Sony standard zoom lenses

TECHNIQUE:

Masterclass: Night Landscapes
Want to take stunning nightscape images? Top photographer Chris Herring shares his techniques for capturing amazing star trails and more!

Top Tips: Spring Landscapes
We're looking forward to spring, so we've got 10 hot tips for getting the most out of your images from pro Colin Varndell

Pro interview: Darwin Wiggett
WDC caught up with Darwin Wiggett, the Travel Photographer of the Year winner, to find out what's in his kit bag

ROUGH GUIDE TO: Tripods
To capture great landscapes, you'll need a tripod. We explain how to choose the right one for you.

and much much more!...