Best DSLRs of 2013
Fri, 3 May 2013
Paul Nuttall
Looking to bag yourself a new digital SLR – or DSLR as they're more commonly referred to – but confused by the options? Let us guide you through the market with our selection of the best DSLRs of 2013
From budget entry-level DSLRs to mid-priced enthusiast models and advanced semi-pro cameras, our definitive list of the best DSLRs of 2013 will help you to narrow down your search.
Street price: £300 body only
The Canon EOS 1100D (also known as the Rebel T3 in some territories) is equipped with a 12.4MP CMOS sensor and a nine-point AF system as well as being compatible with Canon's huge range of EF-mount lenses.
Better still, the body-only price has fallen from around £500 at launch to around £300, making it excellent value for money and rightfully one of the best entry-level DSLRs on the market.
Best DSLR for: Those on a budget
Read our full Canon EOS 1100D review
Street price: £450 body only
The Nikon D3200 is one of the strongest entry-level DSLRs on the market. As well as a helpful Guide Mode to assist newcomers, its new 14.2MP CMOS sensor and EXPEED 2 imagine engine make for detailed stills.
Although it's not the cheapest entry-level DSLR available, it offers an impressive level of performance and the chance to expand in to Nikon's DSLR system.
Best DSLR for: Entry-level photographers wanting a bit more
Read our full Nikon D3200 review

Street price: £700 body only
The Pentax K5-II is a relatively minor upgrate on the Pentax K-5, but that's not necessarily a bad thing as the model as the K-5 was a fantastic mid-range DSLR. The model offers a great level of performance and great build quality, including a weather-resistant body.
Best DSLR for: A rugged build
Read our full Pentax K-5 II review
Street price: £399 with kit lens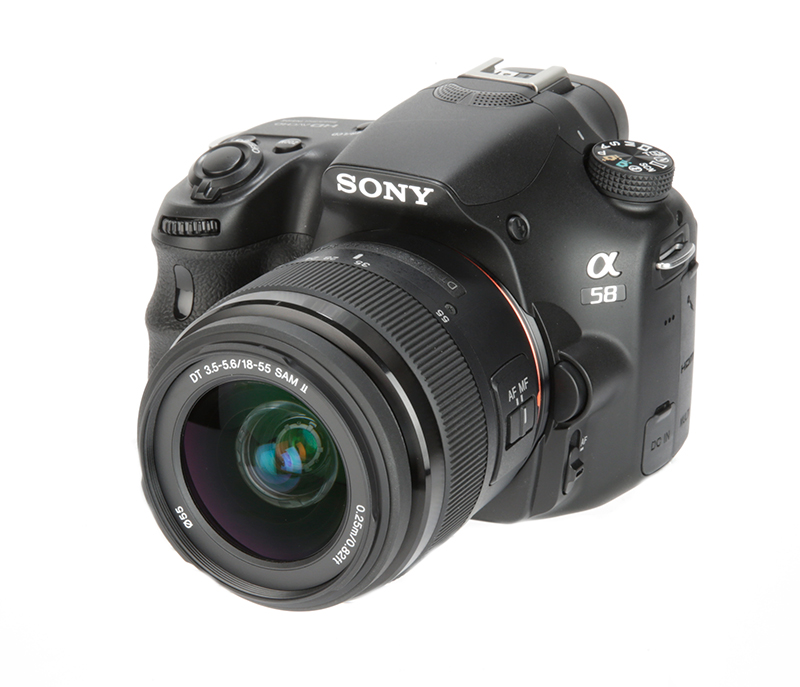 The Sony A58 is the latest in Sony's growning range of SLT cameras. It represents great value for money – currently generally available with a kit lens for under £400 – and features a specification well suited to those looking for a dependable shooter.
Highlights of the specification include an all-new 20.1MP Exmor APS HD CMOS sensor which, when paired with Sony's BIONZ image processor, offers a reliable standard of image quality. The benefits of the SLT technology include an eye-catching burst rate of 8fps, as well as good AF performance and an ample EVF, should that be to your liking.
Best DSLR for: Advanced AF performance at an affordable price
Read our full Sony Alpha A58 review

Street price: £500 body only


The EOS 650D offers touch screen control via the camera's 3in, 1040k-dot vari-angle LCD monitor, along with an improved 18MP CMOS sensor and 1080p Full HD movie capture at 30fps. In addition, the 650D also sees a noticeable boost in autofocus performance over its predecessor along with a rise in continuous shooting speed from 3.5fps to 5fps. Overall image quality is very good too, with consistent metering and pleasing colour and tonality. A bit of an all-rounder is the 650D.
Best DSLR for: All-round performance and value
Read our full Canon EOS 650D review
Street price: £440 body only
The Pentax K-30 is a relatively new mid-range DSLR that benefits from robust construction and full weather sealing -the only mid-priced DSLR to do so. This makes it an ideal choice for anyone looking for a DSLR that can be used outdoors in all weathers. At its heart the K-30 uses the same 16.2MP APS-C CMOS sensor as the K-01 that's capable of consistently excellent image quality. In addition, it also offers a maximum burst speed of 6fps (faster than both the Nikon D5100 and Canon 650D), an 11-point phase-detection autofocus module and 1080p Full HD movie recording. All in all, the K-30 is a very strong contender.
Best DSLR for: An impressive full-res burst speed
Read our full Pentax K-30 review
Street price: £999 body only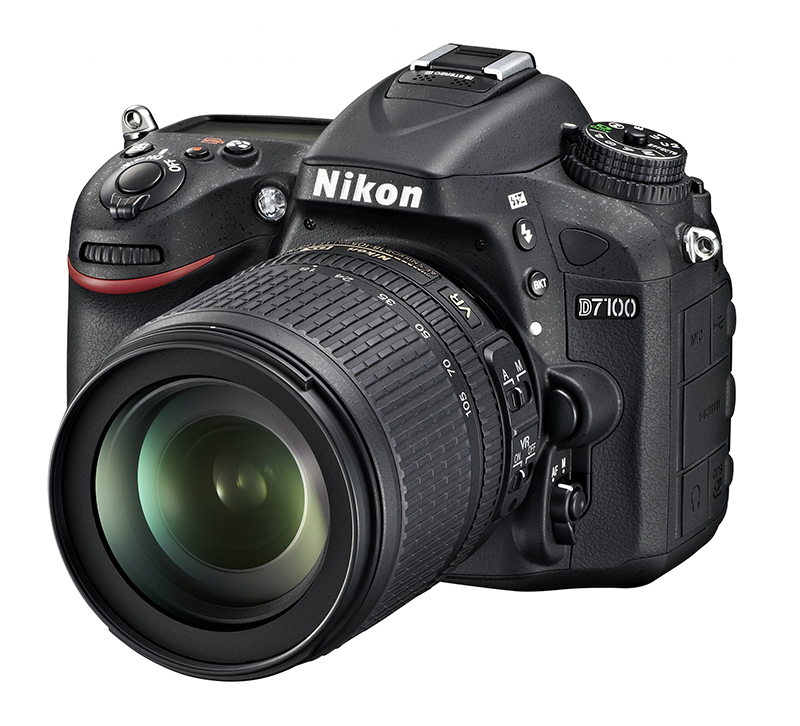 The Nikon D7100 picks up where its D7000 predecessor left off, with the winning combination of an impressive specification and a feature-set that leave other DSLRs in its class wanting. The model features a 24.1MP DX sensor that, although similar to the Nikon D5200, is in fact redeveloped. There's also the completely redesigned AF system that now includes 51 points and 15 cross-type points. The model's LCD screen now measures in at 3.2in and, thanks to the removal of a previously-included air gap, offers clearer image depiction than ever before.
Best DSLR for: As full a feature-set as any DSLR
Read our full Nikon D7100 review

Street price: £1600 body only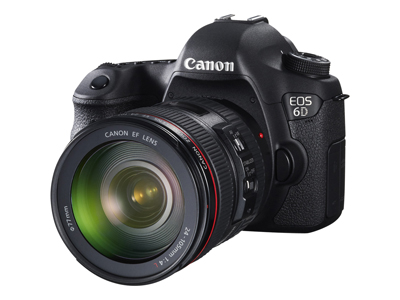 If you're an enthusiast photographer looking to make the step up to full frame photography, the Canon EOS 6D could well be for you. It arrived on the market as a camera which is cheaper, smaller and lighter than any other full frame Canon DSLR to date, and is now cheaper than ever.
The model shares a lot of its Canon EOS 5D Mark III, including a DIGIC 5+ processor, as well as in ISO range which runs from 100-25,600 and can be extended up to ISO 102,400. The 6D also offers support for full HD video capture at both 24 and 25fps.
Best DSLR for: Affordable full frame
Read our full Canon EOS 6D review
Street price: £2000 body only

The Nikon D800 succeeds the D700 as the company's flagship enthusiast full-frame DSLR, although in many ways it's an entirely different beast. For starters, while the D700 was fitted with a 12.1MP chip the D800's sensor outputs a staggering 36.3MP. Of course, you can also choose to shoot in a variety of sensor crops including Nikon's own DX APS-C format, which lowers overall resolution to a more manageable 15.3MP.
This flexibility, combined with a huge range of advanced shooting features including Full HD movie capture make the D800 one of the best DSLRs money can buy.
Best DSLR for: Image quality
Read our full Nikon D800 review
Street price: £2100 body only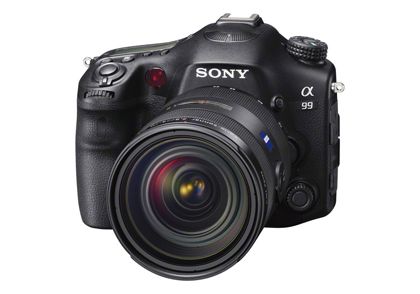 The Sony A99 is the manufacturer's flagship DSLR, sporting a newly-developed full-frame CMOS sensor with a resolution pf 24.3MP. The model features Sony's SLT technology, and as a result features an electronic rather than optical viewfinder with a resolution of 2.4m dots and featuring OLED technology, making it the best on the market.
The camera isn't without its issues, but overall it offers an impressive selection of performance highlights and it results in a very real high-end alternative to Canon and Nikon DSLRs.
Best DSLR for: A pro-level alternative
Street price: £2500
While it doesn't come particularly cheap the Canon EOS 5D Mark III is one of the very best DSLRs on the market, with a generous range of advanced shooting options backed up by some of the best image quality of any DSLR.
At it's heart the 5D Mark III uses a 22.3MP full-frame CMOS sensor and Canon's latest DIGIC 5+ image processor. Other highlights include a 61-point AF module, an extensive ISO 100-25,600 sensitivity range (expandable to ISO 102,400) and Full HD movie recording. If you've got the money, then the 5D Mark III is an absolute beast of a camera.
Best DSLR for: Video
Read our full Canon EOS 5D Mark III review