Samsung has started 2014 as it means to go on by launching the first two new cameras of the year. The announcement of the Samsung Galaxy Camera 2 and Samsung NX30 comes a few days before the start of the Consumer Electronics Show (CES) in Las Vegas, where we're expecting to lay our hands on the first pre-production samples.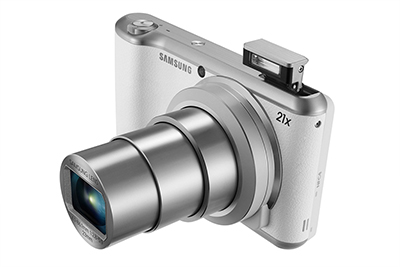 The Samsung Galaxy Camera 2 comes equipped with a 21x optical zoom and improved battery life - something we discovered to be a concern on its predecessor - the Samsung Galaxy Camera.
At the same as the announcement of the company's new professionally inspired compact system camera, the NX30, Samsung has unveiled its first premium lens for the NX-system. The 16-50mm f/2-2.8 S ED OIS lens has been designed with a rugged contruction to make it more suitable for use in harsh shooting environments and features what Samsung call a Ultra-Precise Stepping Motor (UPSM) that's claimed to be 3x more precise in its ability to control and focus on subjects than a conventional stepping motor.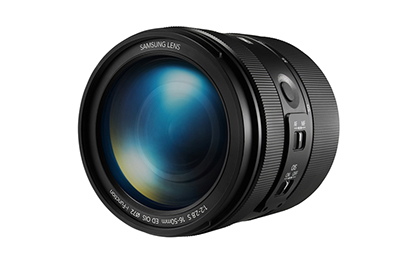 The new 16-50mm f/2-2.8 S ED OIS lens features an optical image stabiliser, three aspherical (ASP) lenses, two extra-low dispersion (ED) lenses and two Xtreme High Refractive (XHR) lenses.

Pricing and availability of the Samsung Galaxy Camera 2 and the Samsung NX30 is yet to be confirmed, however we're planning to find out more and bring you a first-look preview while attending the CES show in Las Vegas.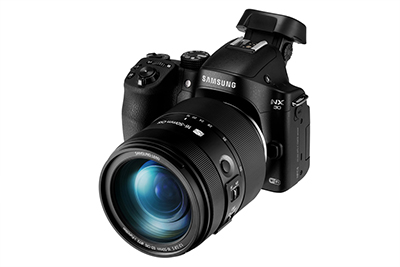 Capable to shooting at up to 9fps, the NX30 boasts a new tiltable electronic viewfinder with a 2,359k-dot resolution. This is the second system camera of its kind to feature a double-tilt mechanism in combination with its swivel and touch display - the other camera being the Panasonic Lumix GX7.

For those attending the Consumer Electronics Show 2014, Samsung can be found at booth #12004 in the Central Hall of the Las Vegas Convention Center.