Canon EF 24-70mm f/2.8L II USM review
Image Quality & Verdict
Technical testing revealed slight colour fringing at the shortest
focal lengths, which was a disappointment, but in all other respects the
results were outstanding. Resolution peaked above 0.4 cycles-per-pixel
and the MTF curves never once fell below the critical 0.25
cycles-per-pixel threshold.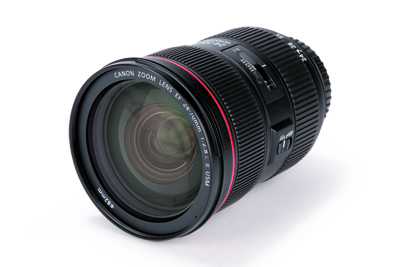 Overall this is a superb lens. Yes,
there was some chromatic aberration detected but this showed-up only
during technical testing and could not be spotted in real-world pictures
unless it was actively sought. Similarly, there is no escaping the fact
that Canon's new 24-70mm zoom lens is twice the price of the model it
replaces but it offers a genuine and significant step upwards in terms
of image quality. In short, this is the standard zoom that many Canon
users will aspire to own.