Nikon D810 Review
Image Quality
Nikon D810 Review - Image Quality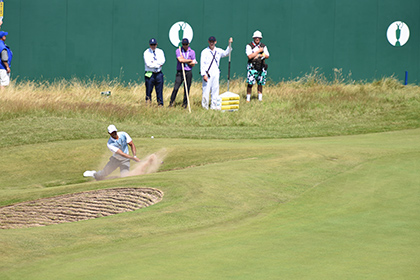 Colour and white balance
In the default JPEG settings colours are generally well rendered across the whole range, with skin tones particularly well rendered. Colours also appear natural, and if you do want to add more punch there is a wide range of customisation available through the various colour settings.
As you might expect, the camera's auto white balance is also impressively reliable and presents very few issues when shooting in a range of conditions.
Exposure
The D810 utilises the same 91,000-pixel RGB sensor as seen on both the D800 and D800E, and the good news is that it remains impressive.
Exposures are generally well balanced, even in dark conditions and areas of high contrast, meaning you can rely on the camera the get the decisions right should you require.
There's also a new 'Highlight' mode which specifically looks to preserve highlight detail. When you consider just how much detail can be drawn from shadow areas thanks to the large dynamic range this option is certainly welcome.
Resolution
In terms of detail which the D810 can resolve, it's one of the most impressive camera's on the market. At base ISO it almost out resolves test charts, and as such the level of detail the camera will capture is startling.
Noise
Across the lower ISO settings the D810 handles noise really well, managing smooth and good quality images up to ISO 3200.
Above this there does begin to be a few signs of luminance noise in the shadow areas, although it is well managed and is certainly still useable, although ISO 25,600 and 51,200 are best reserved for emergencies.
Raw vs. JPEG
JPEG files are generally well processed, with the D810 handling both colour management and noise control well.
That being said you'll likely want to handle noise processing and colour yourself, and as such it would be advisable to shoot Raw files, especially if you're having to shoot at the higher ISO settings.