Sony Alpha 7 (A7) Review
Design
Sony Alpha 7 (A7) Review - Design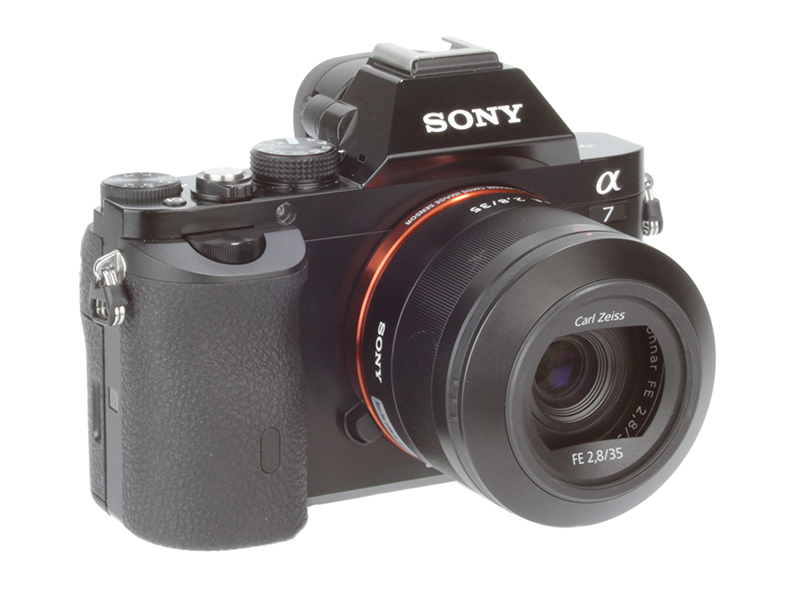 Whereas the NEX-7 before it went for a more low-slung, rangefinder-esque look, with the EVF positioned to the far left of the body, with the Sony Alpha A7 Sony has opted for a more traditional central position for the EVF, resulting in a more conventional DSLR-style of design.
Proportionally though, it's much more compact than a DSLR, sharing similar dimensions to Olympus' OM-D E-M1. For some though, the styling could be seen as a little challenging - it hasn't got quite the same aesthetic qualities that we've seen from the likes of Olympus or Fujifilm, with quite a functional, utilitarian look that looks a little over-simplified from some angles.
Sony have done extremely well with the shape and size of the handgrip, so when you pick the Alpha 7 up it feels incredibly comfortable in the hand, with any concerns that it may be too small disappearing immediately. The fit and finish is also very good too - the body has been formed from magnesium alloy, with dust and moisture sealing, while the exterior controls deliver the right balance between stiffness and ease-of-use.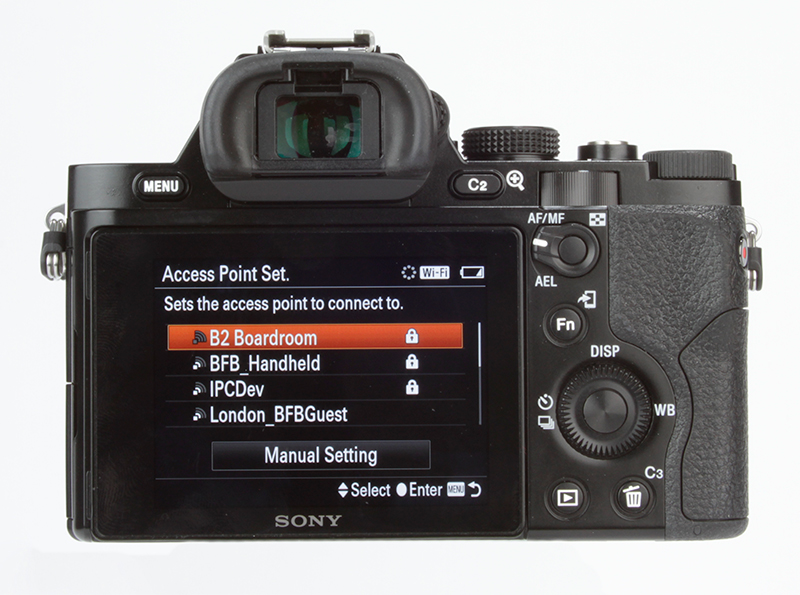 Rear controls

While the NEX-7 had many charms, the curious dual control wheel placement at the rear of the camera really did hamper handling, so it's a relief to see a more traditional front and aft arrangement on the A7, with both falling to the hand nicely. There's also a more traditional mode dial - virtually identical in appearance to the one found on Sony's full frame RX1 compact.
Also along the top-plate is an exposure compensation dial, one of the three programmable customization buttons and the on/off switch wrapped round the shutter button.
While the rear is dominated by the 3in tiltable screen and EVF, it's also the area that's most densely populated with the A7's various controls. What's most impressive though is the level of customization available. The two programmable customization buttons (along with the third one on the top of the camera) can have any of 46 functions assigned to them via the menu, while the central button at the middle of the control wheel can have one of 47 functions assigned to it.
The wheel itself is used for scrolling and adjusting settings on the A7, while it also acts as a 4-way control. Here you can access drive mode, white balance and display modes, but again, the left, right and down points can be programmed, with 39 functions being able to be assigned to them.
As well as this, there's also a dedicated Function button offering quick access to the A7's shortcut menu.