Nikon Df Review
Performance
Nikon Df Review - Performance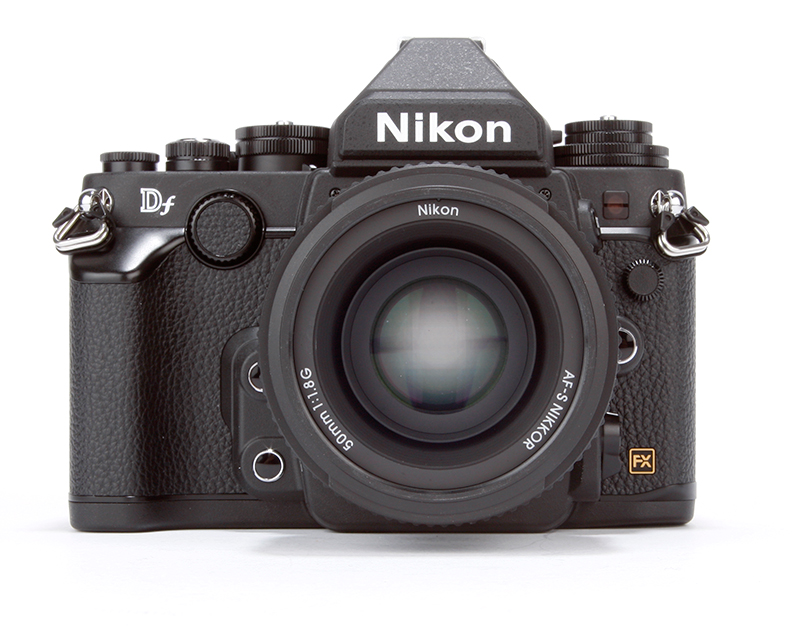 The Nikon Df's controls can be quickly and easily referenced (as an aside I'd have to say this is another advantage of opting for the all-black model as the white markings are a little easier to read than black out of silver) at waist-level. Adjustments can be made relatively quickly from this position as well, even with the slightly fiddly locking mechanisms for each dial.
When the Nikon Df's raised to your eye it's only then that adjusting dials becomes a little more awkward, specifically the positioning of the exposure compensation dial.
While it can still be set with limited hassle, it would have be preferential to have it positioned to the right of the viewfinder perhaps, sitting where the small LCD currently resides and the exposure mode dial shuffling over to the left-hand side.
This would make quick exposure adjustments that bit easier and quicker personally, functioning in a similar way to the exposure compensation dials found on Fujifilm's X-series and Sony's RX1 and Alpha 7/7R. Despite these slight niggles it has to be said there's something very satisfying about manually adjusting settings and I have to say I enjoyed shooting with the Df for the most part.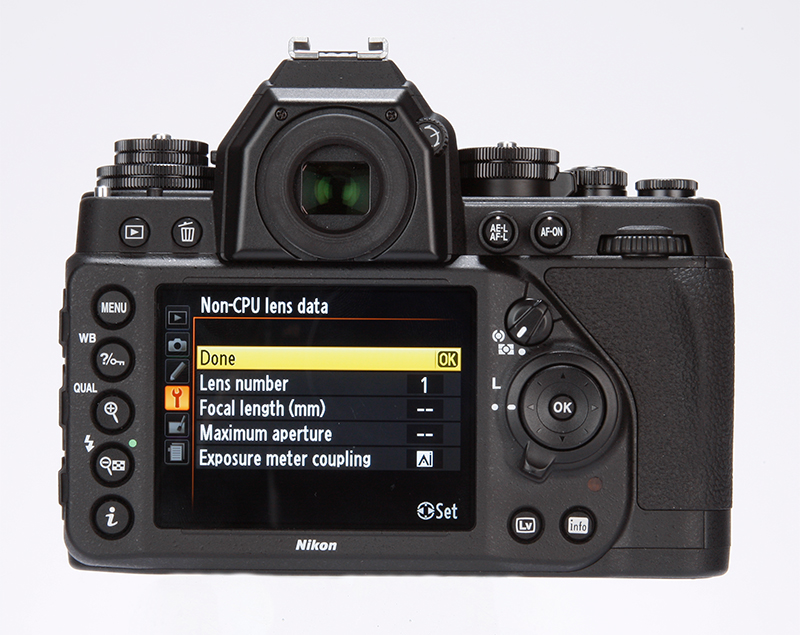 AF performance
The 39-point AF system is the same as we've seen in both the D600 and D610, so its performance threw-up no nasty surprises. The Multi-CAM 4800FX unit inside the Df is a solid and fast performer, delivering fast AF acquirement in both Single and Continuous AF, even in relatively poor light while the focus tracking is also very strong.
If 39 AF points seems a little too much, this can be reduced to 11 points, making it quicker to jump round the AF coverage. I would say though that the 39 AF points are grouped relatively tightly in the centre of the frame which may result in you having to focus and then recompose if your subject is off-centre.
Thanks to the large and bright viewfinder, manual focusing is relatively easy, while the rear display in live view allows you to quickly zoom in on the area you're focusing on to assess sharpness, though there's no focus-peaking to assist you. Speaking of the rear display, detail is razor-sharp and contrast high.
Shooting at 5.5fps and the Df is capable of shooting an impressive continuous burst of 30 Raw files with a Sandisk Class 10 card before the buffer slows up - double that of the D610, though it is having to handle the large files. If you're intending to shoot JPEGs, the Df is also strong, rattling off 100 files before the buffer needed a breather.