Sony A3000 Review
Image Quality
Sony A3000 Review - Image Quality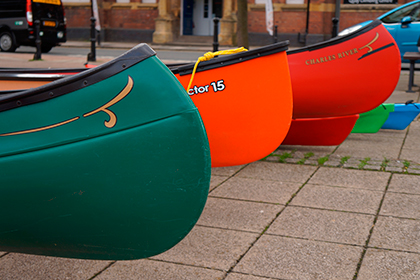 The A3000 features a powerful new 20.1 megapixel CMOS sensor, the same as the one found in the SLT-A58, while most of its closest rivals have much less resolving power. However increases in sensor resolution don't come without a price, so let's take a closer look at how the A3000 measures up.
Colour and White Balance
Overall colour reproduction is very good. Like all Sony cameras the A3000 offers a range of Creative Style options for colour balance. In the default standard option blues and greens are very neutral and accurately reproduced, although it did seem to us that reds were coming up with a bit too much orange.
Other results were as expected; vivid is more saturated, portrait is warmer, landscape enhances greens and blues, sunset enhances reds, and B/W removes all colour.
Automatic white balance also works well, coping with most natural lighting situations, although it did leave an overcast day looking a bit colder that it might. Manually selecting the cloudy white balance produced more pleasant results. The only time the auto white balance failed was under intense orange sodium vapour lighting at night, and to be fair most cameras would have failed that test too.
Exposure
It's rare these days for a high-spec camera to have exposure metering problems, so it's no surprise that the A3000 performed well here too. Unlike DSLRs, which have a separate light metering sensor, the 3000's metering is done via the main imaging sensor, evaluating 1200 zones to produce very accurate exposures under virtually all situations. We found that it coped well with low light, high contrast and shooting into the sunlight, all situations that could potentially cause problems.
Resolution
That 20.1MP sensor certainly has the resolution to capture plenty of detail. In Raw mode it produces more fine detail than any other camera we've tried recently; in fact the only camera we've seen which beats it is Sony's own NEX-7, which has a 24.3MP version of the same sensor and costs nearly three times as much. The sharp detail extends from corner to corner on every frame, no small feat for a low-cost entry-level model.
Image Noise
We mentioned that a price had to be paid for that superior resolution, and unfortunately here's where it gets paid. The A3000 has a maximum sensitivity of 16,000 ISO, which sounds very impressive if you haven't been keeping an eye on the camera market recently.
While that maximum handily beats the 6400 ISO top setting of both the Canon EOS 100D and Nikon D3200, the new Pentax K-500 can go as high as 51,800 ISO and still produce usable pictures. Unfortunately the A3000 can't match that performance; in fact even its 16,000 ISO maximum is barely usable, and images shot at just 3200 ISO shot a lot of distortion and artefacts from the noise reduction, particularly around bright reds.
At 1600 ISO and below however, the image quality is excellent.
Kit Lens Performance
The kit lens supplied with the A3000 is the same 18-55mm f/3.5-5.6 lens supplied with the other E-mount cameras. It's definitely a cut above the average as far as kit lenses go, producing images that are nice and sharp from corner to corner at all apertures and focal lengths, with minimal optical distortion and no visible chromatic aberration.
If only it would focus a bit faster it would be one of the best kit lenses on the market.