Canon EOS 70D Review
Image Quality
Canon EOS 70D Review - Image Quality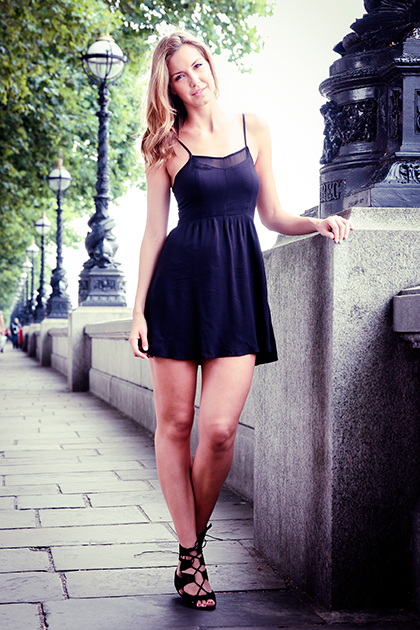 Colour and white balance
The Canon EOS 70D produces accurate, pleasing colours straight out of the camera, but those looking for punchier JPEG files may be tempted to swap to one of the 70D's more saturated Picture Styles. As well as this, the 70D's Auto White Balance also performs well, with well-balanced and neutral-looking images delivered under a range of lighting conditions, though I did experience times when it was a little cool for my liking.
Exposure
Every Canon DSLR since the 7D has used the same 63-zone Focus Colour Luminance (iFCL) metering system and the 70D keeps this tradition going. The 70D's Evaluative metering work's by collecting information from the AF system, as well as the colour and luminance of the scene, to then calculate the correct exposure.
If you're using spot AF, then it can behave a little like spot metering. This is not necessarily a bad thing, and results from the 70D were generally found to be nicely exposed. In some instances though it can deliver an incorrect exposure should you happen to be focusing on an extremely bright or dark area of the frame, but as long as you're aware of this then you'll know how to manage it and, overall, I rarely had to use the exposure compensation control.
Resolution
With Canon's most populated APS-C sensor to date, the 70D's 20.2MP sensor doesn't disappoint in the resolution stakes. At the camera's base ISO of 100 in our technical testing, the camera manages to resolve around 26lpmm (lines per mm) on our resolution test chart. This is just a little less than the 24.1MP D7100, which achieved 28lpmm at the same ISO.
This decreases to a still strong 20lpmm at the 70D's top end ceiling of ISO 25,600, while in real-world tests, detail rendered in images was very good as lower sensitivities, especially when a top optic was used.
Image noise
With a highly densely populated sensor, there's always a concern how it will handle higher sensitivities, but the 70D performs very well.
Looking at the JPEG files first and results at low sensitivities displayed not signs of noise and good levels of detail. It wasn't until ISO 1600 that a very faint hint of luminance (grain-like) noise became apparent in the shadows of our test scene, with chroma (colour noise) following at ISO 3200, though again, this was very faint in appearance.
Results at ISO 6400 are still very strong and while chroma noise is more noticeable, it's not to the detriment of the image. It's also worth noting that detail remains very good even at these high sensitivities, delivering very useable results that many would be happy with.
Raw files are just as strong too – even at ISO 6400 results displaying hardly any evidence of chroma noise. Luminance noise, while in evidence, is very well controlled and allows files to retain good levels of detail, with ISO 12,800 and 25,600 still more than useable provided you're prepared to control luminance noise in post-processing.