Sony NEX-6 Review
Performance
Sony NEX-6 Review – Performance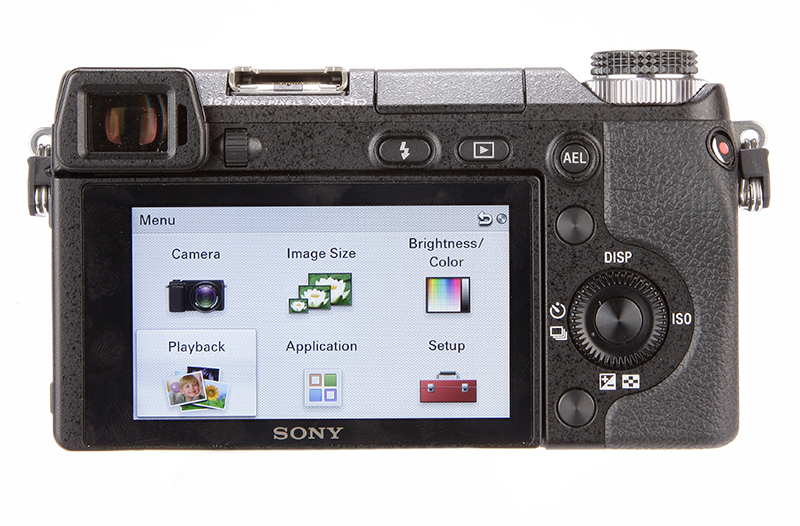 The Sony NEX-6's 2.4million-dot OLED display here impresses for a number of reasons. It's larger than expected, yet not so large that the entirety of its feed cannot be comfortably taken from one position (which includes all exposure information around it). It's bright and contrasty, and presents details with unprecedented clarity – only when looking through it for extended periods do you notice a touch of noise and artefacts dancing around details.
One issue which does occasionally rear its head is the sensitivity of the viewfinder sensor, which deactivates the rear display when a hand or finger passes its area of sensitivity. This is not normally too great an issue with many cameras, although the LCD screen's tiltable nature means hands are more likely to get in the way.
Burst rate

Testing showed the Sony NEX-6 to maintain its 10fps burst mode for up to nine Raw+JPEG frames when it's used in conjunction with a formatted UHS-1 SDHC card, with these images flushed away in 10 to 12 seconds. This is impressive, and it's welcome to see that the camera returns to being operational during the latter seconds of writing.
The NEX-6 also does very well with shot-to-shot times, quickly processing and writing images to the memory card to ensure no slowdown when shooting subsequent images, making it ideal for situations where you may need to capture a number of images in quick succession, not necessaarily in a continuous burst.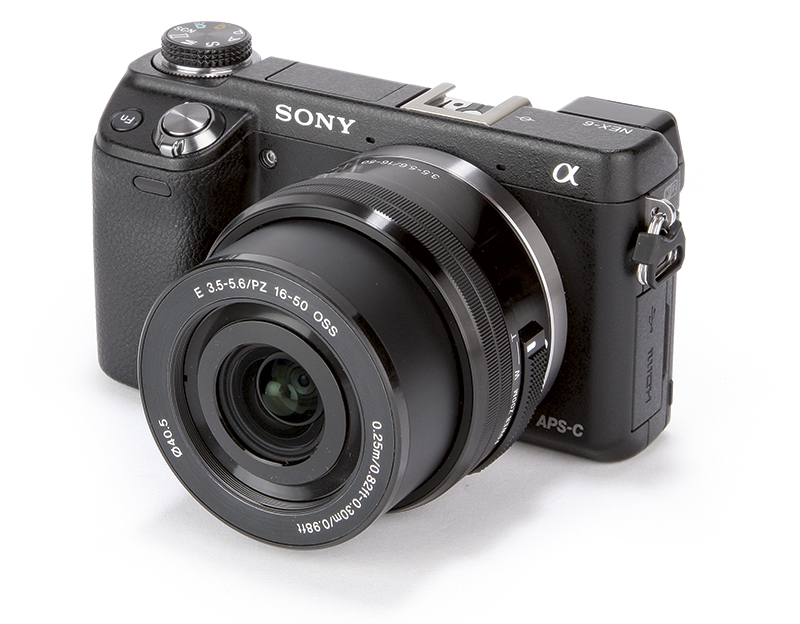 With the 16-50mm kit lens, the camera's focusing system bounces back and forth a little each time it's asked to focus, which makes it a touch slower than those on competing models, but it's still brisk enough for most types of shooting. Pleasingly there appears to be no shutter lag, with images captured immediately.
Video
The smooth and steady travel of the E PZ 16-50mm f/3.5-5.6 OSS lens is appreciated when recording videos, and although some noise can be heard as the lens is zooming this is only noticeable in recordings captured in quieter environments.