Sony NEX-6 Review
Design
Sony NEX-6 Review – Design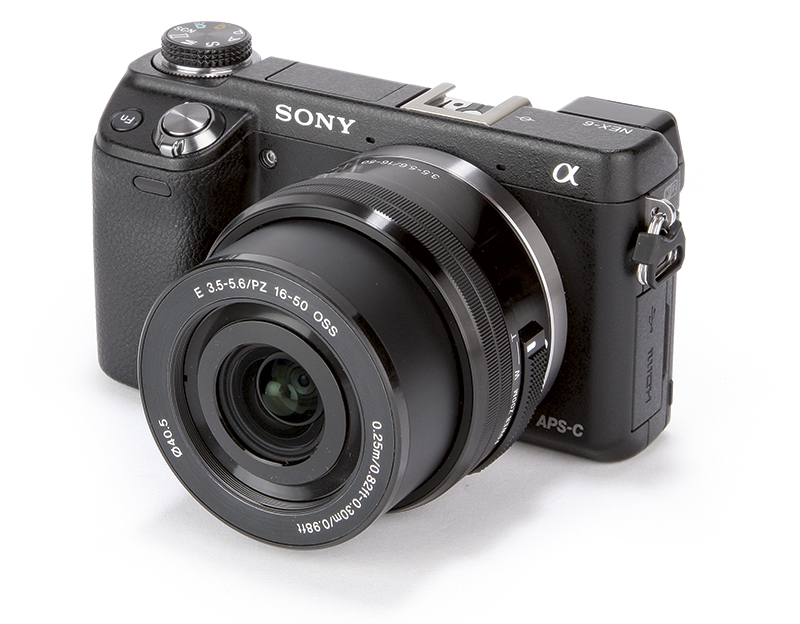 The Sony NEX-6's display effortlessly pulls away from the camera's body and falls back into place just as easily, while the menu pad dial on the rear and command dial on the top plate each move with a pleasing fluidity.
The well-rubbered grip is large enough to please those used to the hold of a DSLR, although on such a small body this does have the consequence of leaving little over a centimetre between itself and the lens mount, which some may consider too small.
Pocketable size

Indeed, while the 16-50mm lens's dimensions makes the Sony NEX-6 pocketable (at least in the average coat pocket), the proximity of the zoom/focus ring at the front to the user's right hand when the camera is held conventionally makes it difficult to operate comfortably.
Those who take to the Power Zoom control won't find this to be an issue, as this control only needs to be gently nudged by the thumb, without any hand repositioning.
Also annoying is the design of some of the NEX-6's buttons, which sit flush against the body, and the memory card slot which is positioned right next to the door to its compartment, making card removal more difficult than it needs to be, but there's little to fault with the rest of the camera's design.
Although much of the NEX-6's body and many of the controls are plastic, there appears to be little reason to doubt its solidity.