Sony RX100 II Review
Design
Sony RX100 II Review – Design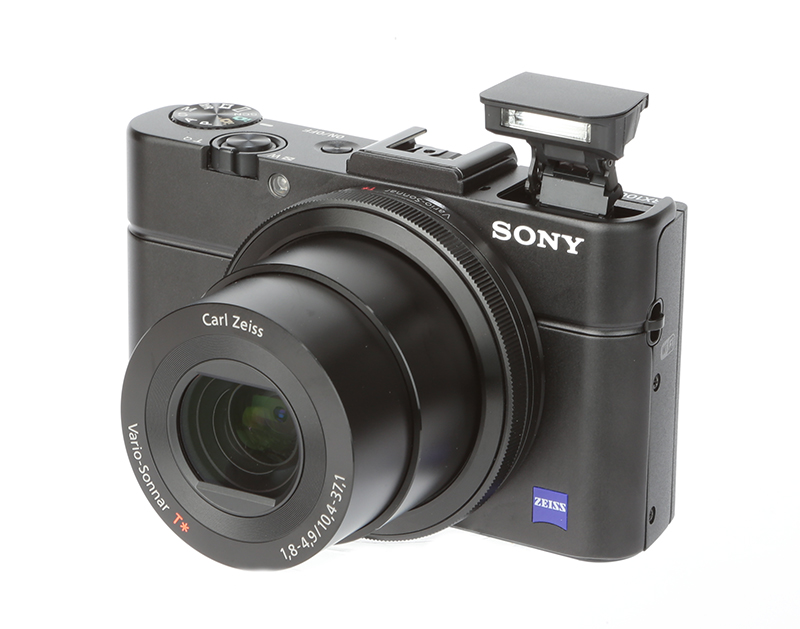 The Sony Cyber-shot RX100 II has a similar design to the RX100 and when they're viewed side-by-side, it's difficult to spot the differences. The hot shoe on the top plate is the clue we're looking at a camera with subtle design changes and it feels slightly bulkier in the hand with the addition of its new flip-out screen.
This can be tilted up by 85 degrees to make it easier to compose images from low angles, or alternatively, it can be tilted downwards by 20 degrees to get a clearer view of what you're shooting when it's held up high above your head.
Finished in aluminium, much like the RX100, it has a premium and hardwearing feel. Regrettably, it lacks any form of handgrip or rubberized material at the front and if this was added it could potentially improve the handling and prevent it from slipping from your hands when they're wet or cold.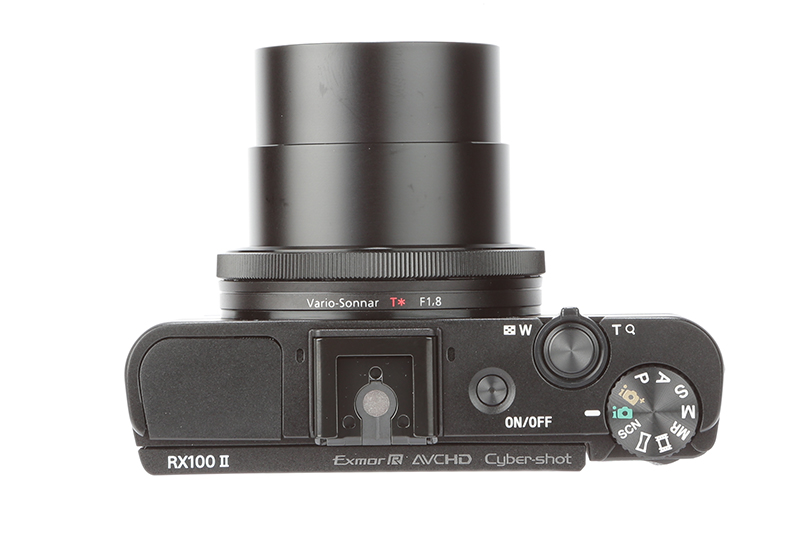 Control set-up
The arrangement of the RX100 II's buttons hasn't changed either and all the exterior controls are kept to the bare minimum. Advanced photographers will appreciate the mode dial on the corner of the body and this offers instant access to the P,A,S,M modes, as well as Sweep Panorama, Intelligent Auto and Movie mode.
As we found out, it's possible to fire the shutter and change shooting modes single handedly, and though most of the buttons at the rear of the camera are small, they offer a reassuring click when used.
The Sony RX100 II's control ring that's wrapped around the zoom can be setup to control a host of functions, including White Balance, Creative Style, Shutter Speed, Aperture or Zoom. It doesn't notch into place or offer audible clicks like the RX100, but this prevents it affecting audio when video is being recorded.
After setting up the control ring to control the zoom, we took advantage of the new five-step preset focal lengths. Though the zoom operates no faster than if you were to use the zoom lever, it's useful to have a 35mm equivalent readout reference.
As you'd expect on a compact, a small pop up flash is found to the left of the hot shoe, while the function button (Fn) provides quick access to frequently used settings, such as exposure compensation, ISO, white balance and D-range optimizer.