Fujifilm FinePix HS50 EXR Review
Design
Fujifilm FinePix HS50 EXR Review - Design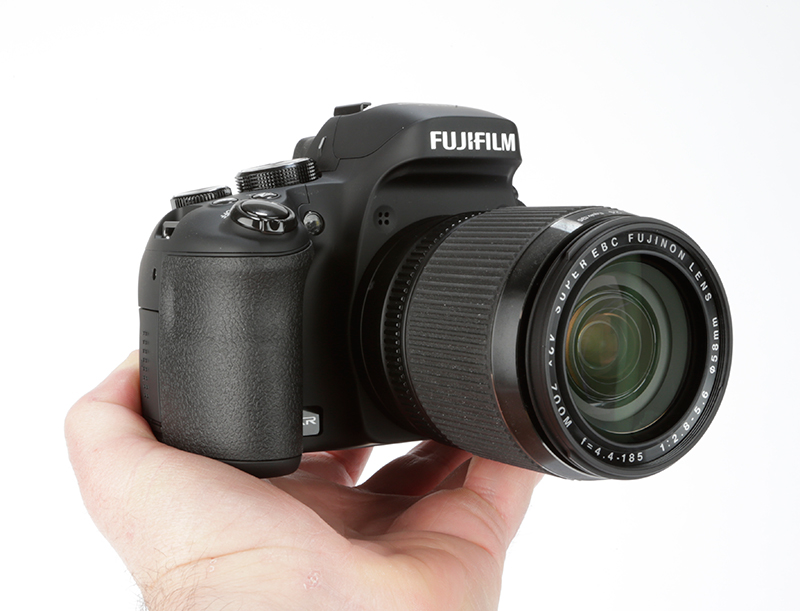 The HS50 EXR breaks away from the norm somewhat by having a rubber-like casing, in contrast to the more matt plastic finishes of its peers, which feels pleasing. The grip is significant, as is the space on the rear devoted to the thumb rest, and as both are lined with a mottled rubber the user is able to get excellent purchase.
It's also great to find the indicator lamp bright and prominently positioned in the back, something which is sadly not found across all such cameras as standard.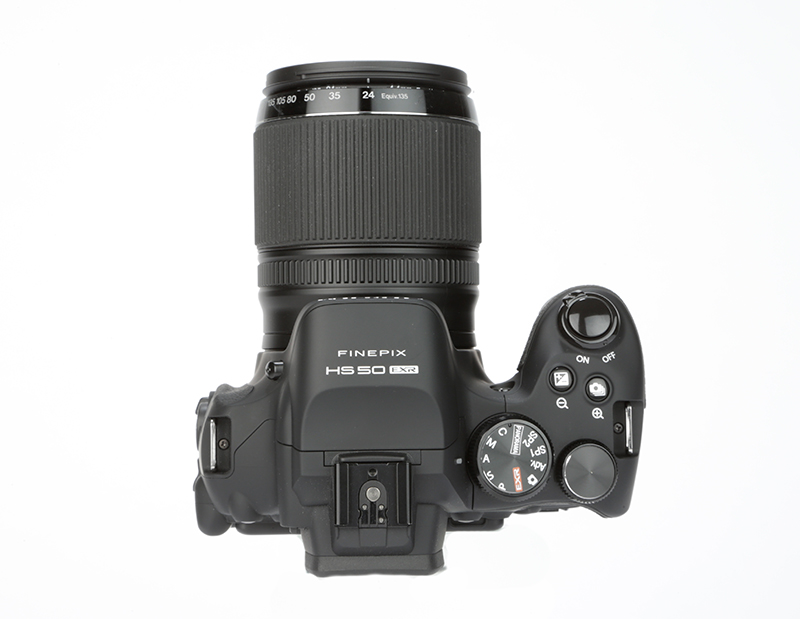 The rubber ring around the lens also has a deeply ridged texture and is around an inch-and-a-half long, which goes some way to providing a DSLR-like handling experience.
The command dial moves easily when turned with the thumb, while the mode dial shows just enough resistance to keep it in place throughout general carrying around and operation. True, it's not a small camera, but it's largely because of this that it can be handled so well.