Samsung NX300 review
Performance
Samsung NX300 review - Performance
The most noticeable improvement on the Samsung NX300 is the speed and accuracy of its autofocus system. On previous NX-series CSCs the contrast-detect AF system has often struggled to acquire focus quickly in poor light, but thankfully this is no longer an issue. The hybrid AF system on the NX300 is now faster than the older contrast-detect system on previous NX-series cameras and this was particularly noticeable when shooting in low light.
A bright green AF-assist beam at the front of the camera aids focusing in extremely dark conditions and most importantly, the NX300 is now up to speed in terms of its AF with some of its closest competition in the market. 

The Samsung NX300 features a fast autofocus system which, combined with the touch screen, provides an intuitive user experience. It's one of the most responsive touch screens we've used and requires the lightest of touches to confirm settings or scroll through photos in playback mode. Touching the display rather than using the dpad buttons makes for a faster way of positioning the AF target over your subject. Be wary though that the AF point can't be positioned at the very top and bottom of the frame like it can on some other CSCs.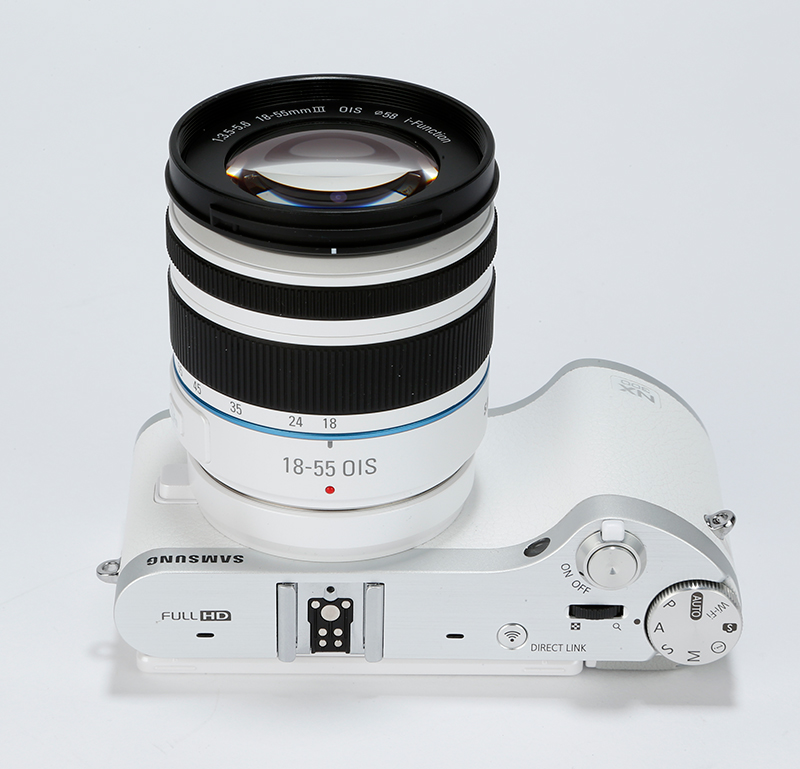 Menu navigation
Navigating the camera with the touch screen is very quick and easy. For smart phone and tablet users who are familiar with operating a device in this way, the Samsung NX300 will be a camera that's easy to pick up and use from the moment go. Setting the mode dial to Wi-fi gives users a number of ways to share images. Provided you're within a Wi-fi hotspot, images and video can be sent via email directly from the camera.
Alternatively, the Samsung NX300's Autoshare feature can be used to send every picture you take to your mobile phone via a Wifi connection. The mobile link worked without any problems with our iOS devices and images were imported straight to our camera roll, taking approximately two seconds to transfer each image with a fast Wi-fi connection.

The Samsung NX300's remote viewfinder function also worked without a hitch and would be useful for capturing group shots when you don't want to rely on using the self-timer. However, the Samsung Camera app only gives you the option to trigger the shutter and doesn't allow you to adjust camera settings such as shutter speed, aperture or ISO.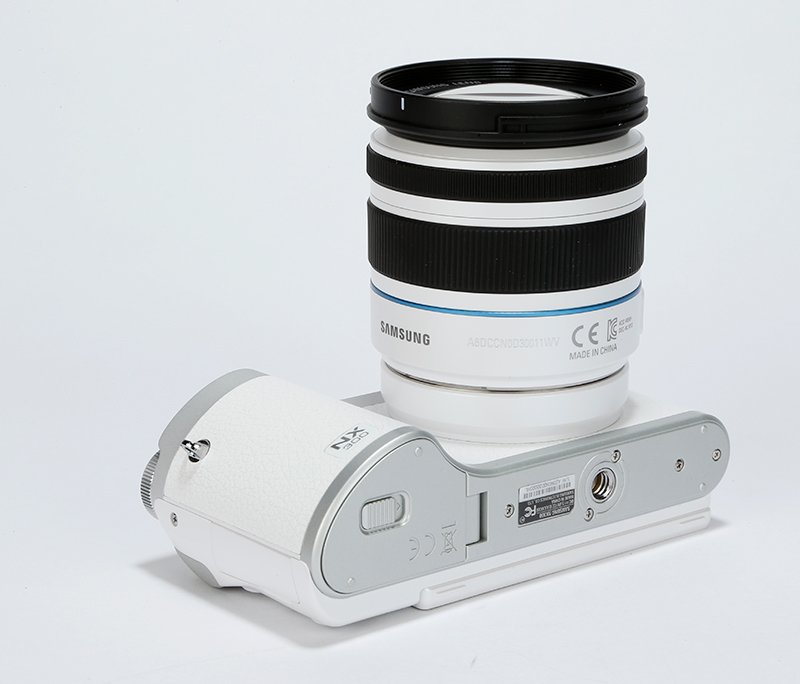 Loaded with a class 10 SDHC memory card, the NX300 manages to record 12 Fine JPEGs at 8.5fps before the buffer interrupts shooting. Set to Raw, the camera rattles out five frames and after rigorous testing we found our review sample's burst initially started off slow and gradually got up to its full 8.6fps speed after the first two frames had been captured - something we expect to be fixed with a new firmware update.