Sony A58 review
Design
Sony A58 review - Design
The design of the Sony A58 is pretty much identical to the Sony A57, with a substantial grip with depressions for both middle and ring fingers that provides a comfortable grip, while there's also a comfy space to rest the thumb at the rear.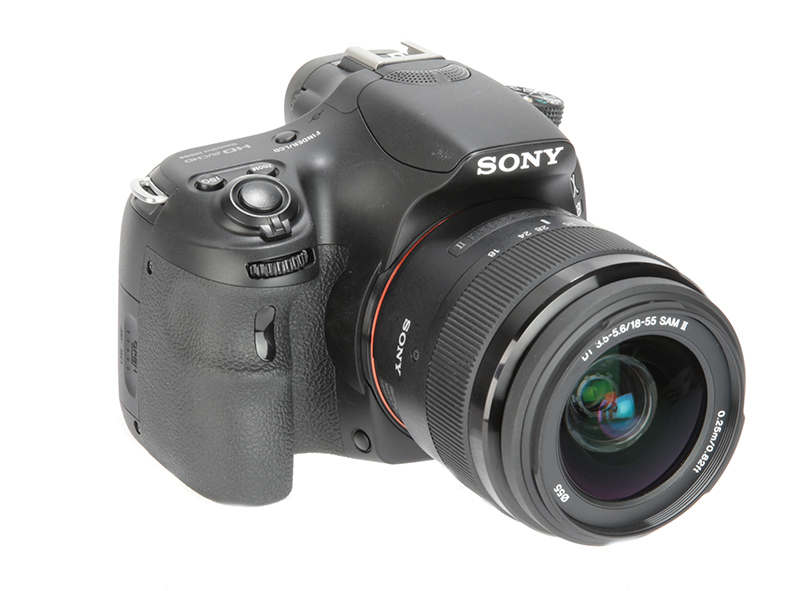 While the exterior construction on the Sony A58 is predominantly plastic, it is more than satisfactory for the job, while the rubberised surface round the hand grip and thumb rest provides a decent hold. One area of disappointment though is the lens mount, which is constructed plastic and not metal like the majority of DSLRs - including the A57. If you envisage swapping lenses a fair amount, its worth considering the higher risk of wear that you'll likely experience with a plastic lens mount as opposed to a metal one.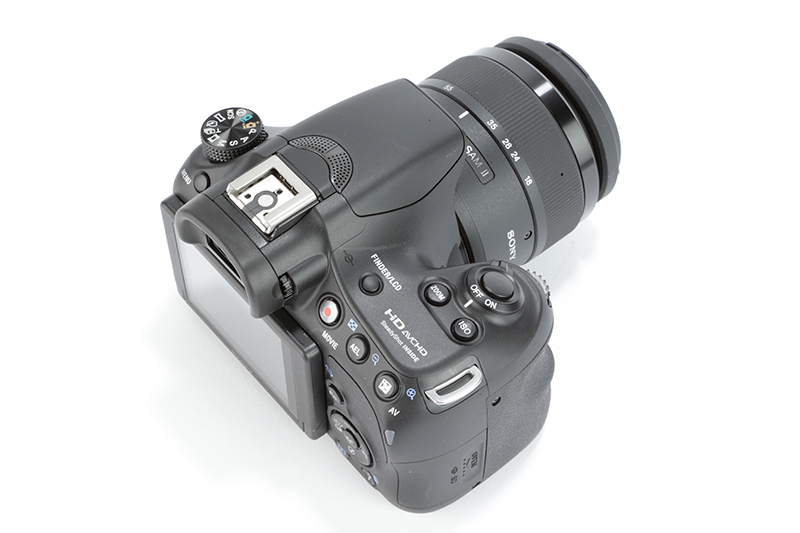 The body has a reasonable amount on buttons dotted round it, including quick access controls to ISO, exposure compensation, Drive and AF. As well as this, a host of other controls are easily reached with a simple press of the 'Fn' button, offering access to a host of other camera settings should you need it.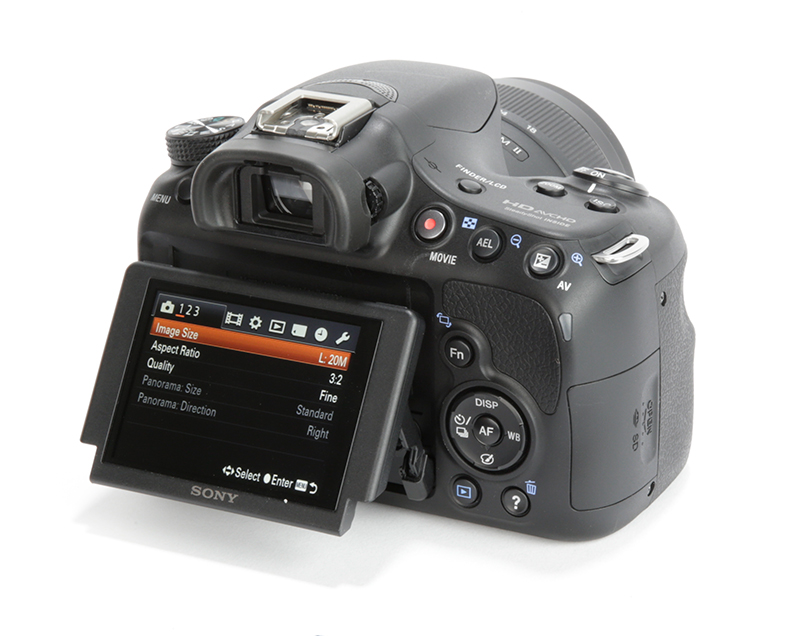 Navigation of the Sony A658's interface is carried out via the 4-way D-pad at the rear of the camera, making it pretty straightforward and quick to use.