Nikon 1 S1 review
Design
Nikon 1 S1 review - Design
The Nikon 1 S1's streamlined body and glossy finish (in all but black options) may not be to everyone's taste, but there's plenty of room around the front to get a good hold. It's also welcome to see a small rubber thumb rest on the rear, and while it's true there's no grip of any sort, this does at least help to keep both the weight and size of the camera down to a minimum.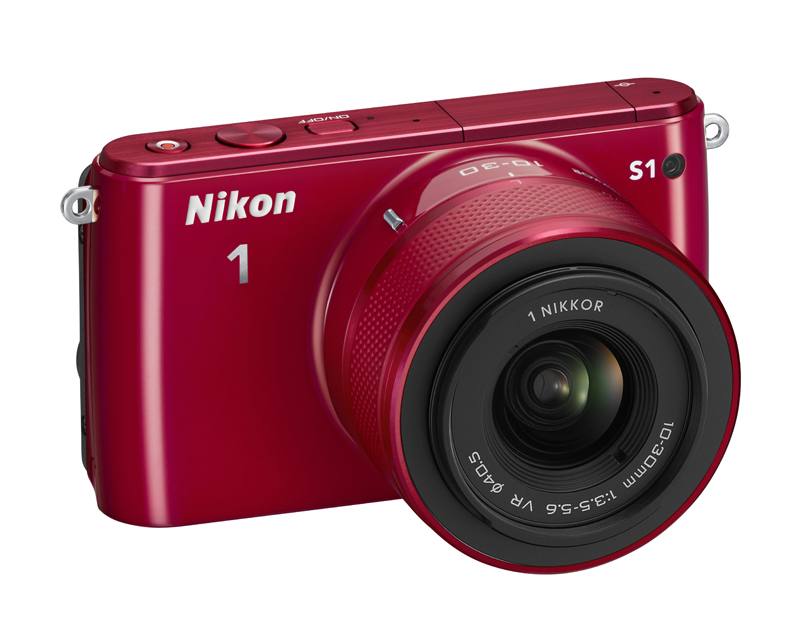 Unlike Nikon 1 J1 and other J series models, the Nikon 1 S1 lacks a physical mode dial, although a virtual one may be brought up through the menu system to alternate between exposure options. The menu system is clear and accessible, and certainly one of the better ones found on such Compact System Cameras.

Button positioning is also logical, in that the playback button is on the rear where it can easily be reached by the thumb, and the movie mode on the top plate conveniently next to the shutter release button.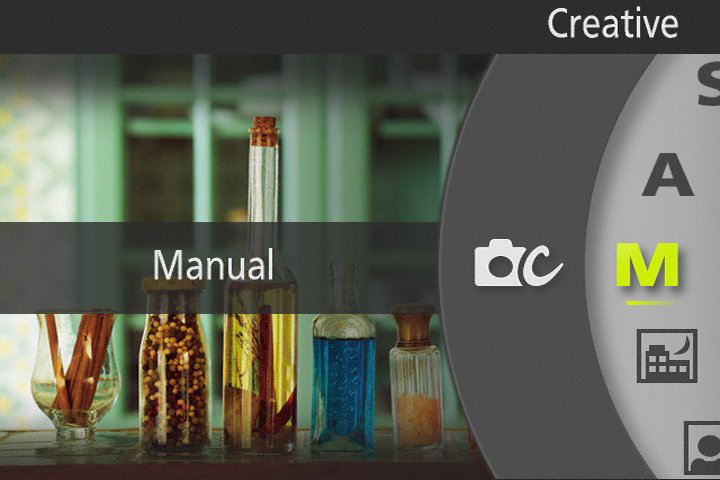 The Nikon 1 S1's virtual mode dial
The kit lens supplied with the Nikon 1 S1 also scores points. It measures only around an inch in length when in its locked position, and it's encircled by a dimpled rubber zoom ring for better purchase. Some may find its collapsible design to be somewhat irritating as the lens needs to be released from this position whenever the camera is turned on, although the camera automatically turns on once the lens is released, which makes the process smoother.