Canon EOS M review
Value & Verdict
Canon EOS M review - Value
At £699 for the standard 18-55mm kit, The EOS M is a touch more than the similarly spec'd and user orientated Sony NEX-5R, while almost £200 more than the very capable Panasonic GF5 that also aims to appeal to the novice, first-time user.

What's really interesting though is that the EOS M is actually more than the EOS 650D, a camera that it shares many of its technologies with, though whether you opt for the EOS M or its DSLR stable mate will be dictated by how you want to take pictures.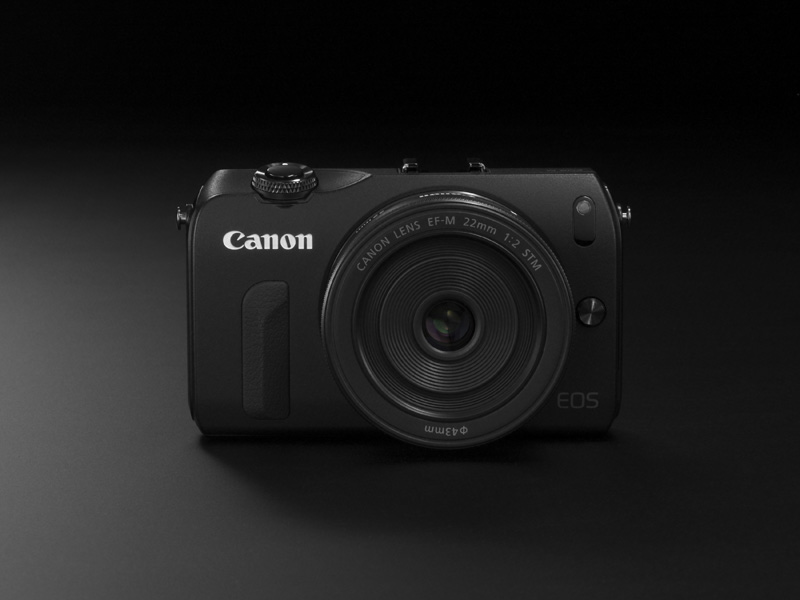 Canon EOS M review - Verdict
Blending the best bits of their compact and DSLR range, Canon has delivered one of the most easy to use, capable CSCs around today.

While there are a couple of things that are missing on the EOS M - Wi-Fi connectivity for instance, on the whole it's a very well specified camera, with plenty to keep both the entry-level and more experienced users happy. To back this up, the EOS M's large APS-C sized CMOS sensor delivers the goods, providing some of the best results for a camera in this class and a match for a lot of DSLRs.

All this is cloaked in a very well made, sleek but understated body, with the magnesium alloy body panels deliver a very solid feel that rivals some much pricier models.

What really sets the EOS M apart though is the touchscreen interface. While the Sony NEX-5R's interface can be clunky to use and the Panasonic GF5's doesn't muster quite the same level of control, the EOS M's is both responsive and easy to use.

There's still some room for improvement though. While the EF-EOS M mount adapter is a handy accessory to attach existing EF and EF-S lenses, there needs to be more EF-M mount lenses than the current two to build the system, while the AF speed and burst shooting could both be faster.

For those looking to upgrade from a compact, this is a great CSC option, while DSLR owners looking for a lightweight alternative shouldn't discount it either as once you've got round the lack of body mounted controls will find a camera that's both responsive and quick to use.

With all other major players establishing themselves in the CSC market place, Canon needed to deliver something special, and with the EOS M, they pretty much have.