Canon EOS M review
Performance
Canon EOS M review - Performance
While some touchscreens that have found their way on to cameras have left a lot to be desired in the past, the EOS M's has to be one of, if not the most responsive we've seen, with light touches triggering changes, rather hard presses, while it's possible to swipe, pinch and zoom in on an image just as you can a smartphone.

This responsiveness from the touchscreen combines perfectly with the EOS M's well thought out interface and the few exterior controls on the body of the camera. There's a handy Quick Menu button for instance that lets you change a host of key settings with ease via either the touchscreen or scroll wheel, while altering the shutter speed or aperture can be done just as quickly.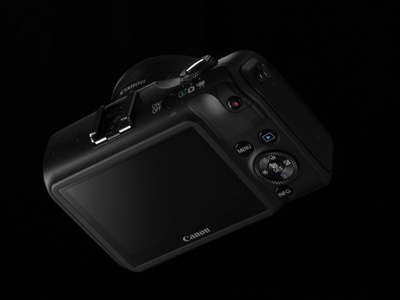 The screen itself, with its 3:2 aspect ratio that matches the sensor, provides a decent viewing angle, while the display itself has plenty of clarity and contrast. Icons are large enough in the main to allow you to be relatively relaxed with your selections, rather than the pin-point accuracy that some models demand due to their small icons, while the overall look of the EOS M's interface and easy-to-follow navigation all add to the experience.

If there are any niggles it's the fact that you can't double tap in the image to review it at 100%, while the image suffers from an ever-so slight delay before its rendered at full quality as you're flicking through your images.

That aside, it has to be said that EOS M's blend of responsive touchscreen and intuitive interface delivers a fast and seamless user experience that's hard to beat on a CSC.

The EOS M's Hybrid AF system is up against some stiff competition that has had the luxury of being refined over 2 to 3 generations to offer rapid AF acquirement (in single-shot AF at least). That said, straight off the bat and there's little to moan about with the AF performance of the EOS M. Side-by-side with some rivals, it's not quite as instantaneous as some at locking on. This could be attributed in part to the STM technology employed in both the 18-55mm and 22mm lenses that are designed to provide smooth transitions in focus for video capture, which naturally takes a little longer. Don't get us wrong though, the focusing speed is still fast, accurate and very rarely hunts. The Stepper Motor also sees focusing noise kept to a minimum and barely audible in general use, while you've got that smooth transitional focus during video recording.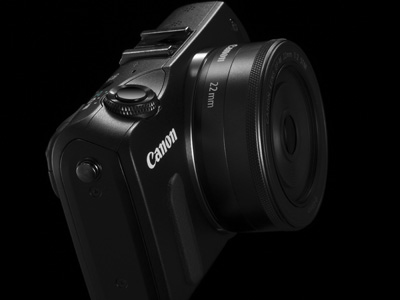 Selecting the AF area while in FlexiZone Single couldn't be easier, with a simple tap on the area of the screen where you want to focus, and if you wish, trigger the shutter at the same time while you can quickly revert to focus in the central area of the frame by a hitting the delete button. When using the EOS M's focus-tracking mode, again, tap the area of the rear screen and then the M will lock-on to that point or subject. It does a pretty good job, but like the majority of CSCs, it falls down a little when it comes to keeping up with a relatively fast moving subject.

The EOS M is capable of shooting a burst of images at 4.3fps, which when compared with the Sony NEX-5R's 10fps and Samsung NX210's 8fps, looks somewhat slow, while it can only sustain this for 11 JPEG shots or 5 Raw files before the buffer needs to be cleared and the frame slows further. It's also a touch slow to fire-up, with a 2-3 second delay from switching the camera on until it's ready for you to start shooting.

The EOS M's anti-shake system is a lens based system, with the bundled 18-55mm kit lens offering Canon's tried and tested Image Stabilization (IS) technology. This offers a 4-stop stabilisation system to combat the risk of camera shake, but the 22mm pancake lens doesn't feature IS.