Panasonic Lumix DMC-GH4 Review
Image Quality
Panasonic Lumix DMC-GH4 Review - Image Quality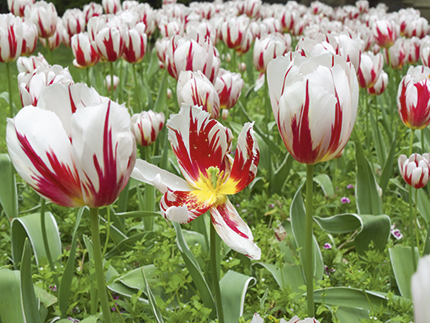 Panasonic Lumix DMC-GH4 review sample image gallery
Colour and white balance

Unlike the controls, white balance on the GH4 is kept simple. There are just five white balance presets available on the camera, in addition to four custom settings. It's worth using these to adjust the camera to the conditions in which you're shooting; the GH4 tends to give shots a little bit of a blue cast when left to its own devices on auto.

The colours the GH4 produces are generally decent, though lack a little punch in the standard settings. If you favour a natural and faithful approach to colour reproduction it should suit you fine, but if you like a little more oomph then it's worth adding some saturation - a simple process. There are also some creative filters such as sepia and dynamic monochrome, some of which can also be accessed in move record mode.

Exposure

The 1,728-zone multi-pattern metering system has been carried over from the Lumix DMC-GX7, and it puts in an exemplary performance on the GH4 as well. Its exposures are consistently well balanced, with only a slight tendency to underexpose in overcast conditions.

The GH4 also delivers impressive dynamic range despite its relatively small sensor compared to current DSLRs. Worth noting is the iDynamic option in the settings menu, which automatically make adjustments to the exposure settings in order to maximise the detail in shadows and highlights.

Resolution

The resolving power of the GH4 comes not only from the 16.05MP sensor, which is very similar to the one we saw on the GX7, but also from the new algorithms and general reworking that the camera has gone under. The results are impressive. At ISO 100, available in an extended setting, the GH4 can capture 28 lines per mm on our test chart.

Noise

The GH4 acquits itself well even when shooting at higher ISOs. Jpegs are richly detailed straight out of the camera, with very little noise to speak of all the way up to ISO 3200. Beyond that some colour noise does start to creep in, and at ISO 6400 smoothing starts to smudge the details in darker areas.