Olympus OM-D E-M10 Review
Performance
Olympus OM-D E-M10 Review - Performance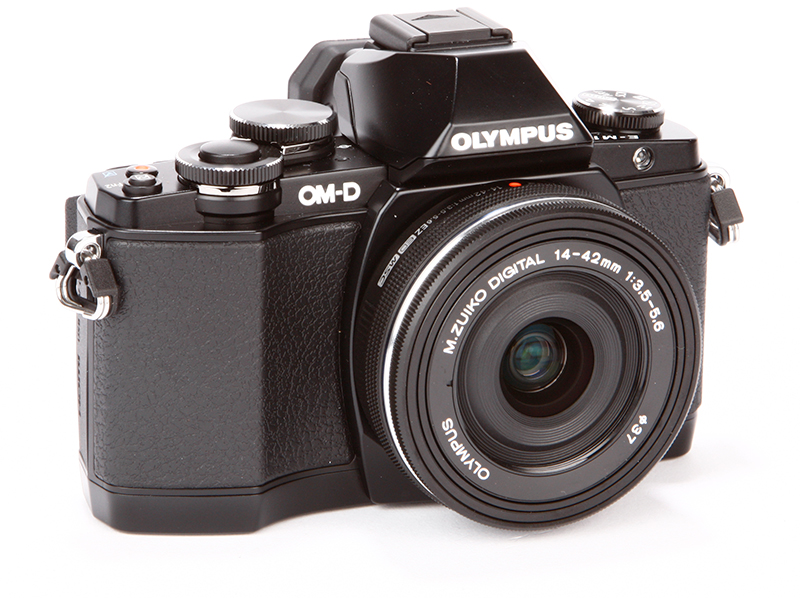 One area where the Olympus OM-D series has done well in the past is with regards to the performance of the series' AF system. Although the E-M10 is technically placed below the E-M5 in the OM-D line-up, the camera still benefits from an 81-segment AF set-up - a significant improvement on the 35-point system found in the E-M5.
Thanks to this substantial AF point coverage, the E-M10 delivers impressive focusing performance with a good level of accuracy, as well as impressive speed in good lighting conditions.
When shooting in darker conditions, the presence of the camera's AF-assist beam is certainly welcome. Even though the focusing speed is slower, the E-M10 rarely has to hunt to find focus.
Furthermore, the presence of touch 'focus and shoot' via the rear screen delivers an even quicker and more accurate shooting experience. It allows for the precise focusing on the subject in almost any area of the frame, and as such is an especially accurate way of shooting.
Finally, there are a wide range of focus modes on hand including single AF, continuous AF, manual focus with magnification and focus peaking.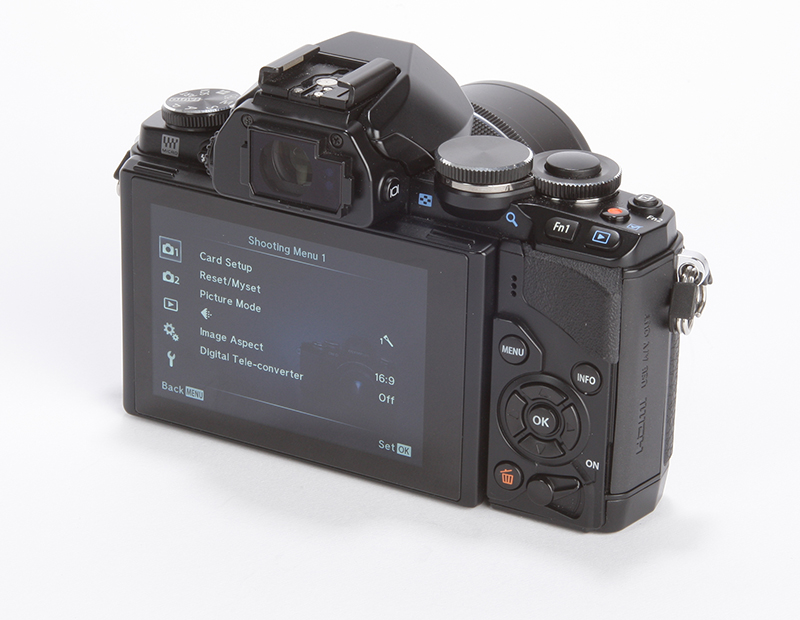 EVF performance
The aforementioned EVF is one of the camera's real highlights, being inherited from the manufacturer's more high-end E-M5. Although it's not quite as impressive at that on the flagship E-M1, its 120fps refresh rate means that the lag is barely noticeable while the 1.15x magnification and 100% field of view are also welcome.
The EVF, perhaps most usefully, also has the ability to display exposure adjustments, colour mode options and art filter effect as they are applied.
The LCD screen, meanwhile, is an improvement on that found in the E-M5. The higher resolution and brightness adjustment range, as well as the tiltable technology, mean that the screen offers a good level of image reproduction even in bright lighting conditions.
The touchscreen technology is also particularly effect, allowing for snappy and efficient scrolling through the camera's menu system and images captured with the camera.
In fact, the level of responsiveness is so impressive that you could fairly say it matches that of some of the best touchscreens found on high-end DSLRs.