Olympus OM-D E-M10 Review
Design
Olympus OM-D E-M10 Review - Design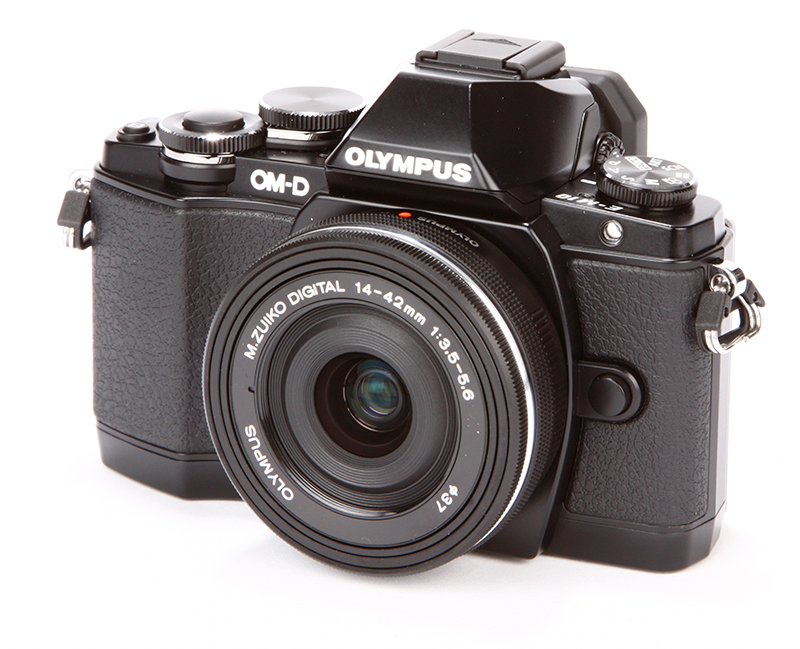 Much like the previous two models in Olympus's OM-D series, the E-M10 features a classic SLR-style aesthetic - perhaps most akin to the Nikon EM of yore.
This appearance is further enhanced by the presence of the viewfinder, as although it's an EVF and as such doesn't necessitate a traditional pentaprism, it still takes up that position of the top of the camera.
The rest of the camera is well designed in terms of ergonomics, with the camera's substantial hand grip and rear textured thumb grip allowing for a secure hold over the camera, and even one handed shooting should the need arise.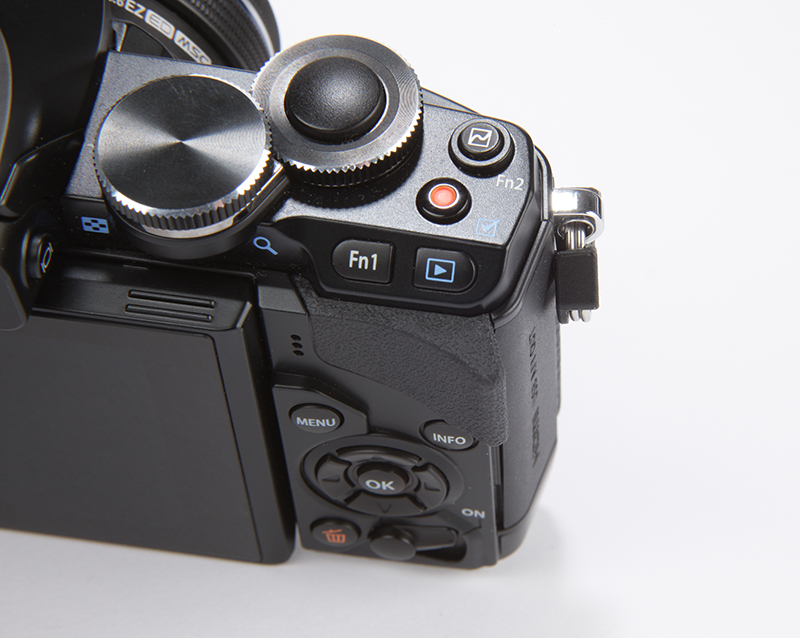 Dual control dials

The E-M10, as you might expect, features a host of controls around the camera body including a pair of standard control dials on the camera's top plate. These are accompanied by a pair of customisable 'Fn' buttons, with this combination delivering an intuitive shooting experience.

In terms of build quality, the E-M10 is formed from a combination of polycarbonate elements and a magnesium alloy shell, meaning that although it's not fully weather sealed like its peers, it still has a quality feel in the hand.

The use of magnesium alloy does make the camera one of the heavier in its class, although it is small enough to mean that it isn't exactly bulky.