Fujifilm X-T1 Review
Image Quality
Fujifilm X-T1 Review - Image Quality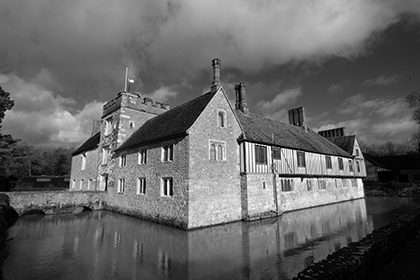 Colour and white balance
Colour was one of the areas where Fujifilm has long excelled, ever since the days of its film. The X-T1, as with previous X-series models, features a range of Film Simulation modes to emulate this history, including Provia and Velvia colour modes.
In terms of the camera's Auto setting, you can expect pleasingly natural tones with accurate colours in both brighter shooting conditions and when the weather is more overcast.
The X-T1 also features some ten various white balance settings, although if you're not looking to play around with the various permutations you can be safe in the knowledge that the auto setting will deliver consistent results.
Exposure
In terms of exposure, the X-T1 utilises the tried and tested 256-zone metering system as used previously in the X-Pro 1 and X-E2.
This system delivers reliable exposures in a host of different conditions, including when shooting directly in to a light source or in a particularly dark setting. In regular shooting conditions however it can be necessary to dial in the exposure compensation setting to underexpose a little, although not in any major way.
The camera's dynamic range is another area that impresses, with it possible to retrive detail from both shadow and highlight areas if you're happy to shoot Raw files and then post-process.
Also, there are a selection of Canon expanded Dynamic Range settings which can bring out even more detail in the scene.
Resolution
The X-T1's 16.3MP sensor is capable of resolving an impressive amount of detail, much as it was on the X-E2. At the lowest ISO of 100 the camera resolves 30 lines per milimetre, only dropping to 24lpmm at ISO 6400.
Although this figure isn't quite up to the standards of the Nikon D7100 (32lpmm at ISO 100), it's not far behind the very best APS-C enabled DSLRs.
Noise
Between ISO 100 and 800, there's very little luminance or colour noise visible. In-camera processing manages noise well in JPEG files at the next ISO setting of 1600, and when you move to ISO 3200 and 6400 a fine grain appears as a result of the JPEG processing handling colour noise.
It's also worth noting that this fine grain certainly isn't to the overall detriment of image quality, as both fine detail and general image integrity is maintained.
Raw vs. JPEG
Those shooting Raw files will notice a slight drop off in terms of detail resolved beyond ISO 1600, although this can be tended to in post production and in that instance the higher ISO settings remain usable.
As mentioned, Raw files also maintain a higher level of detail in both shadows and highlights in darker and brighter scenes, and with that in mind as ever to get the very best if you're prepared to do some work on your images you should shoot Raw.
Video
The X-T1 captures video at full HD 1080p resolution and at a frame rate of 60fps for up to 14 minutes.
Although the in-built mic does capture a slight whirring of the camera's kit lens when set to continuous AF, that was only in the quietest of scenes and on the whole the model's video performance is impressive.