Samsung NX30 Review
Review Date : Fri, 7 Mar 2014
Author : Paul Nuttall
Samsung NX30 Review - The Samsung NX30 features DSLR-esque design and an impressive 20.1MP APS-C sensor, but is it enough to compete with the imaging heavyweights?
| | |
| --- | --- |
| Pros: | Class leading LCD screen; Tiltable EVF; Excellent Wi-fi connectivity |
| Cons: | Build quality not first class; Slight processing speed issues |
Samsung NX30 Review - While there have recent indicators of a fall in CSC sales, this isn't a reflection in a fall in the standard in CSC production.
In fact, the quality of camera in the field is better than ever, with models such as the Sony A3000 and Olympus's OM-D range offering a truly impressive combination of design and advanced specification.
Samsung's NX series is another that continues to impress, with the new Samsung NX30 being the latest in that line-up.
It features a host of advanced connectivity features, an impressive LCD screen and ample 20.1MP APS-C sensor. We take a closer look to see if that's enough to place it ahead of its impressive rivals.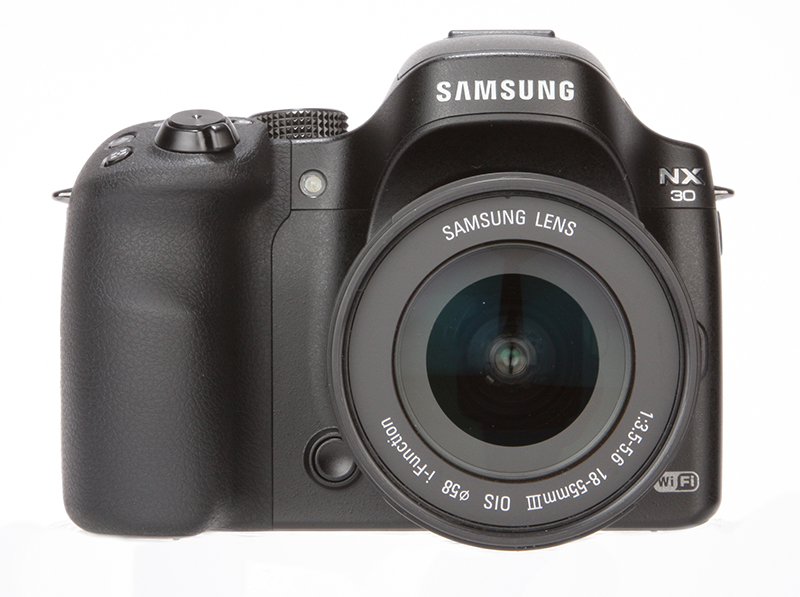 Samsung NX30 - Features
Thanks to Samsung's communications heritage, one area in which the NX range has impressed previously is with the advanced connectivity of its cameras.
This continues to be the case with the NX30, as it boasts both Wi-fi and NFC connectivity compatible with either smartphone or tablet through the free Samsung Smart Camera app for both iOS and Android.
The app facilitates one of the most complete connectivity experiences on the market, including remote shooting from smart device as well as previewing images, downloading and remote uploading to back-up for social networks.
Furthermore, the NX30 is now capable of connecting to the Internet without the need for a smart device as a conduit, directly to a Wi-fi hotspot.
Once connected, photographers can upload these images directly to social networks, or simply back up their images with Dropbox pre-installed on to the camera. In this connected age, such advanced connectivity places the NX30 ahead of a host of its competitors.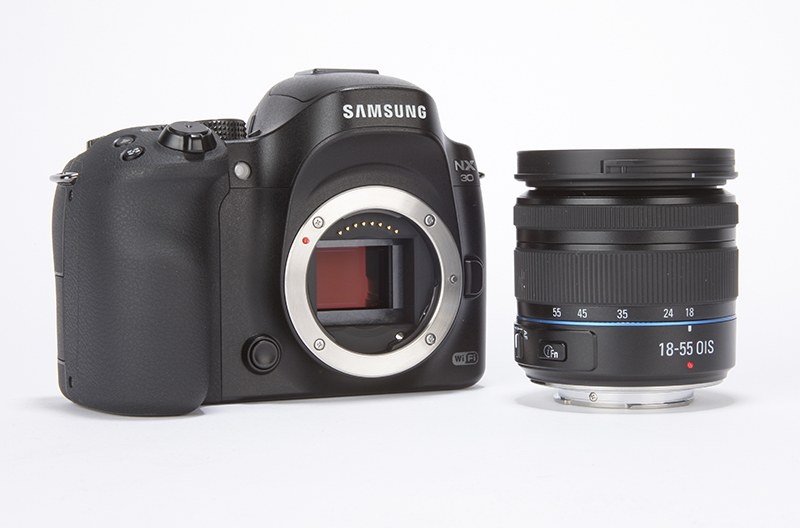 Sensor
In terms of the core imaging functionality, the NX30 features an APS-C-sized CMOS sensor complete with a resolution of 20.3MP which, on paper at least, places it well against other CSCs in its class.
The sensor is paired with Samsung's latest DRIMe IV image processor which should aid the camera's operational speed when dealing with larger file sizes, as well as delivering an impressive continuous shooting rate of up to 9fps in either Raw or JPEG.
Much like the camera's connectivity features, the NX30 benefits from the company's wide-reaching consumer electronics network when it comes to the LCD screen.
The unit found on the rear of the NX30 measure in at 3in and boasts a resolution of 1,037k-dots although that's just part of the story.
The screen is of the tiltable variety and as such can be viewed from a range of angles, while it also boasts Super AMOLED technology and well as touchscreen functionality and as such is one of the best specified on the market.
The NX30 also sports an impressive, and unique, EVF. The unit features a resolution of 2,358k-dots and is also tiltable, meaning it can be rotated around 80 degrees.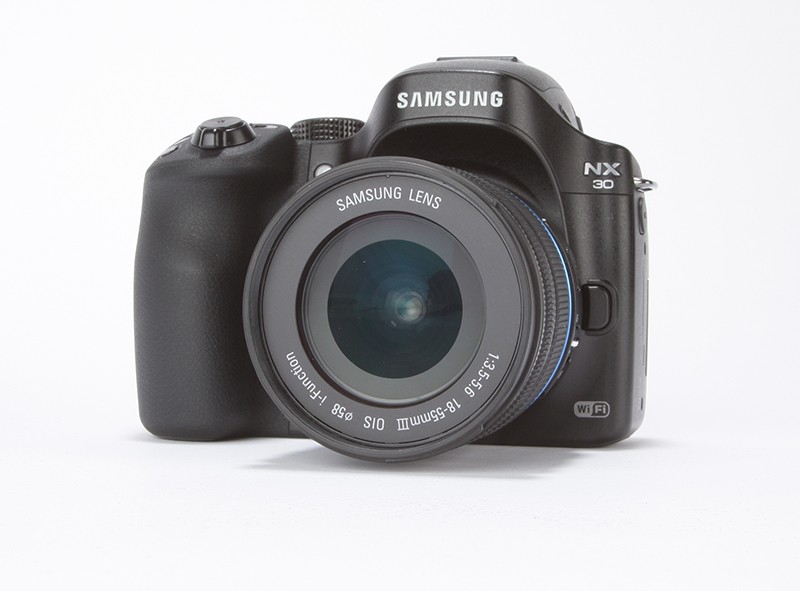 Lightroom bundled
One final element of the NX30 package - rather than directly the specification - is what's bundled in the box. When you purchase the NX30 you'll get a free, full version of Adobe Lightroom 5. Not only is Lightroom 5 one of the best image editing tools on the market, but with a retail price of just over £100 it represents a serious saving to boot.