Nikon Df Review
Image Quality
Nikon Df review - Image Quality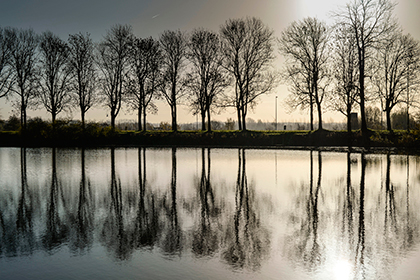 White balance and colour
The Df produce pleasing results straight of camera, with nice and neutral looking images, while I found the Auto White Balance to perform very well too. As we've seen with other recent Nikon DSLRs there's also a secondary Auto White Balance mode designed to retain the mode of the scene under artificial lighting that can sometimes look too neutral.
Exposure
The Df lacks the 91,000-pixel 3D Matrix III metering sensor enjoyed by both the D4 and D800, instead employing the same 2016-pixel RGB pixel sensor used by the D610. While it would have been nice to have seen the more sophisticated sensor in the Df (particularly when it comes to portraits, where there's a bias towards the face), it still delivers pleasing exposures.
As I've found with other Nikon DSLRs that use this sensor, they'll be occasions where a little exposure compensation is necessary, with backlit scenes requiring around -0.3EV - -0.7EV to retain highlight detail and overall the Df's metering is very strong.
Resolution
With the propensity for cameras to feature higher and higher resolutions, a 16.2MP sensor may seem a little behind the times when it comes to resolving detail. While it can't quite compete with the likes of 24 and 36MP sensors, it will still deliver pleasingly detailed images that can be printed out at A3+ without concern, with our test chart showing the Df's sensor is capable of resolving down to 26lpmm (lines per mm) at its native base ISO of 100.
Image Noise
The D4 has an enviable reputation at the king of image noise, delivering possibly the best image noise control we've seen (with perhaps the D3S just bettering it) from a camera, and the good news is that Df users will get to experience the same impressive results.
Both Raw and JPEG files at low sensitivities display pleasingly smooth and detailed results without any signs of image noise. At higher sensitivities at even at ISO 6400, files from both JPEG and Raw files exhibit well-controlled noise levels - JPEG files show some luminance (grain-like) noise, but its not to the detriment of the image and detail is still very good despite some signs of in-camera noise processing.
Raw files show some subtle signs of chroma (colour) noise also, but detail is just that bit better, while post-processing can tone-down the chroma noise.
Even at ISO 25,600, results are more than acceptable, and while there are more signs of image noise, its not unsightly and detail is still good. Its only at 102,400 that it really becomes an issue, with chroma noise being quite pronounced and a slight shift in colour.