Nikon 1 J3 Review
Performance
Nikon 1 J3 Review - Performance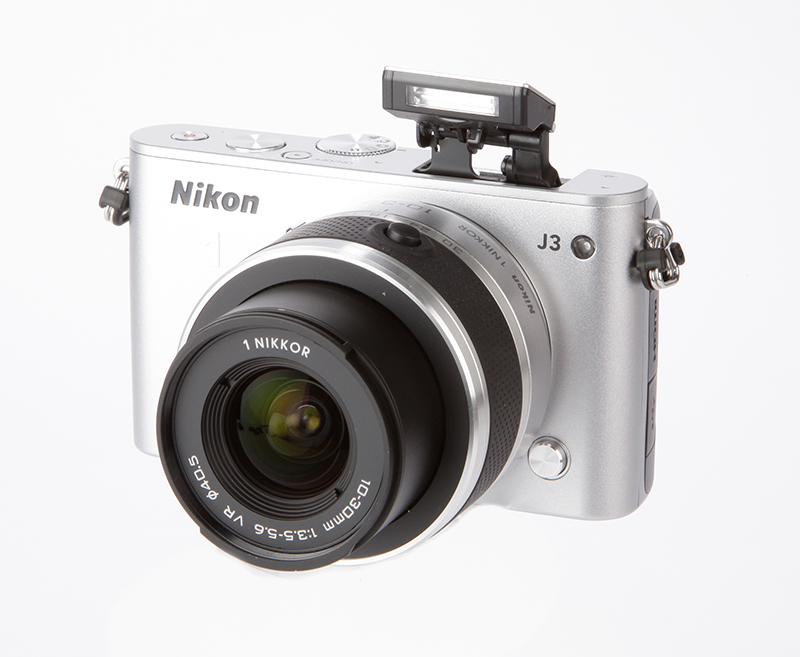 Despite its numerous design flaws, in terms of overall performance the Nikon 1 J3 has much to commend it. The camera starts up automatically as soon as the lens is extended into shooting position, but can also be started normally by pressing the on/off button, in which case it can start up, focus and take a picture in approximately 2.2 seconds, which is a little slower than some of its competitors but still fairly quick.
In both JPEG and Raw + JPEG modes the J3 has a consistent shot-to-shot time of approximately 1.3 seconds, and appears to be able to maintain this speed indefinitely, which points to some very fast image processing since the combined file size of the Raw and JPEG images is over 20MB.
Raw files are 12-bit, compared to the 14-bit files used in most serious DSLRs, but still offer slightly better dynamic range than the JPEG images. There is one further annoyance here however – after each shot the screen goes black for about half a second, which is annoying if you're trying to follow a moving subject.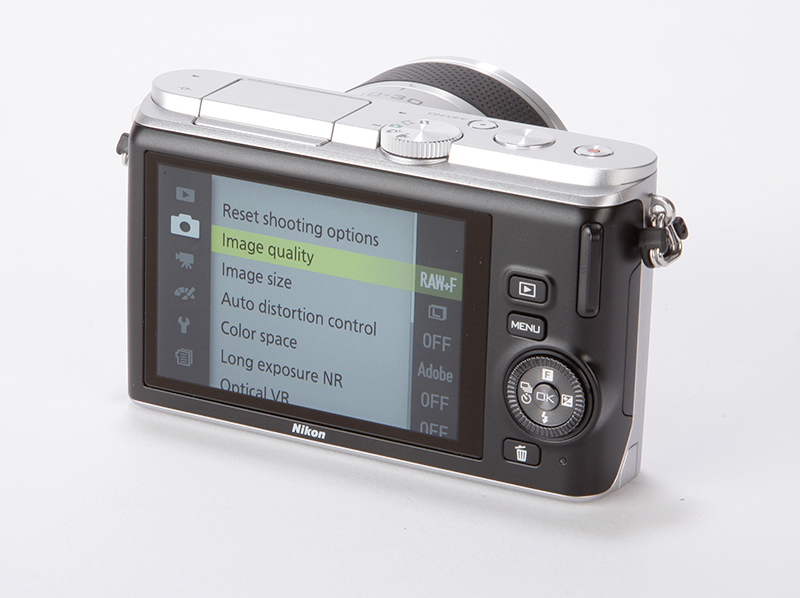 Electronic shutter

Considering the difficulty in setting manual shutter speeds, it's particularly frustrating as the Nikon J3 has an exceptionally versatile electronic shutter, offering shutter speeds from 30 seconds to 1/16,000th of a second, twice as fast as even the best mechanical shutter.
This feature, combined with the fast processing speed, means that the J3 can offer extremely fast continuous shooting speeds. It can rattle off full-resolution shots at 5, 15, 30 or 60fps, in both JPEG and Raw modes, with the number of frames in the sequence ranging from 37 to 20 in JPEG mode, although in Raw mode in can only manage 8 frames at 60fps.
The J3's autofocus system merits a few comments. Most other compact system cameras use contrast detection autofocus, the same type of system found in compact point-and-shoot cameras. Such systems work well in good light, but can have problems once light levels fall. Digital SLRs on the other hand use phase-detection AF, using a specially designed sensor that is far more sensitive in low light levels.
The Nikon 1 J3 uses a hybrid AF system that combines both contrast and phase detection, automatically detecting when to switch from one to the other. As a result it has one of the fastest and most reliable autofocus systems we've seen on a CSC. It works consistently well even in very low light, and also has a bright AF assist lamp for when things get really dark.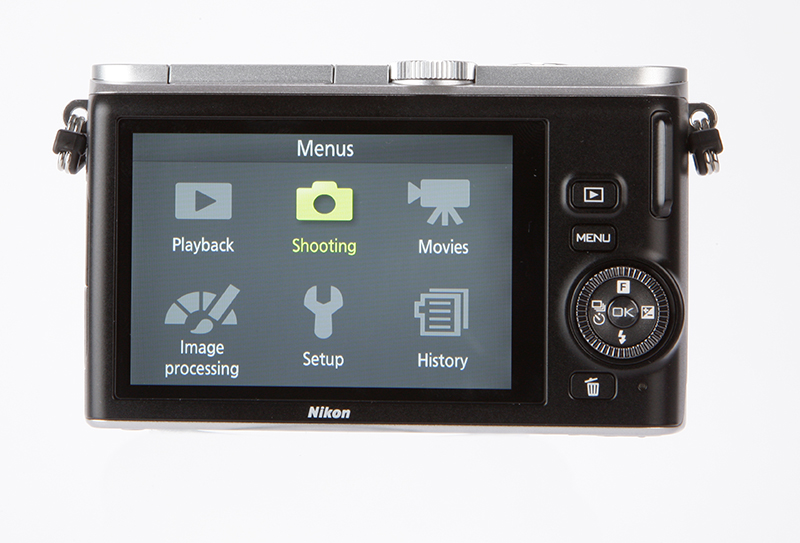 Battery level issues
Another minor annoyance to add to the J3's growing list is the battery level indicator. The J3 is powered by a fairly chunky 1020mAh li-ion rechargeable, from which one should expect at least 300-350 shots on a full charge, and it has the usual three-bar battery level indicator.
This indicator dropped to one bar after just 120 shots and a few short video clips, which was a cause for concern, but it then went on to shoot another 320 shots, many with flash, before the battery finally gave out. That's some pretty impressive battery duration, but possibly the world's least helpful battery indicator.