Panasonic Lumix GF6 Review
Image Quality
Panasonic Lumix GF6 Review - Image Quality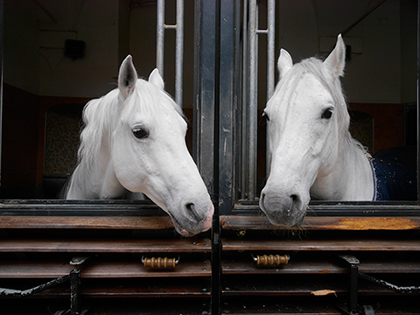 So far the Lumix GF6 is shaping up to be a very nice little camera, with excellent features, design and performance, but of course the acid test for any camera is image quality. We're happy to report that the GF6 acquits itself extremely well in this department as well.
Colour and white balance
The colour rendition in both JPEG modes is outstanding, with rich vibrant tones and smooth colour gradients. Shooting garden flowers in bright sunlight provided some really beautiful results, much better than one would expect from a compact camera.
It's a testament to the quality of the Panasonic's image processing that it took a lot of tweaking in Adobe Camera Raw to get the same kind of quality out of the Raw shots, which had a distinct tendency to lose highlight detail in very saturated areas. The automatic white balance was also unfailingly accurate, producing good results shooting into a sunset, or shooting a live band under a varied array of coloured stage lights.

Exposure
Exposure metering was generally very good in most conditions, but we did notice a slight bias towards over-exposure by about half a stop in very bright conditions. In low light however exposure metering was unfailingly accurate, even under rapidly-changing coloured lighting, a situation that will baffle some cameras.

Resolution
The detail-resolving power of the sensor is much better than its 16 megapixels would lead one to expect. However we did also notice some slight over-sharpening on the JPEG images that wasn't present in the Raw files, so if you want the best fine detail it's best to stick to Raw shooting.

Image Noise
Image noise used to be the Achilles Heel of the Four Thirds sensor format. With only about half the surface area of an APS-C sensor the photocell size for a given resolution must be smaller, usually resulting in poorer dynamic range and more low-light, high-ISO noise.
However recent advances in image processing have levelled the playing field somewhat and the GF6 produces outstanding image quality at high ISO settings. There is virtually no difference between shots taken at 160 ISO and 1600 ISO, and the noise reduction effects that become visible at higher settings are very subtle.
The GF6 produces printable shots with perfect colour balance at 6400 ISO, and even at 12,800 ISO the results are far from disappointing. The extended setting of 25,600 ISO is a bit shaky, but you'd only ever use a setting like that in emergencies.

Kit Lens Performance
A lot of kit lenses, including some older Panasonic lenses, are built down to a price rather than up to a standard, but the 14-42mm f/3.5-5.6 standard zoom lens supplied with the GF6 bucks that trend.
It's a lightweight plastic-bodied lens, and is very small, nevertheless it offers exceptionally good image quality. Centre sharpness is as good as anything else in its price bracket, while the corners are entirely free of chromatic aberration, with only a little distortion burring towards the corners at wider apertures.
There's a definite sweet spot around f/8 to f/11 where the corner blurring vanishes almost completely.