Samsung NX Mini Review
Design
Samsung NX Mini Review - Design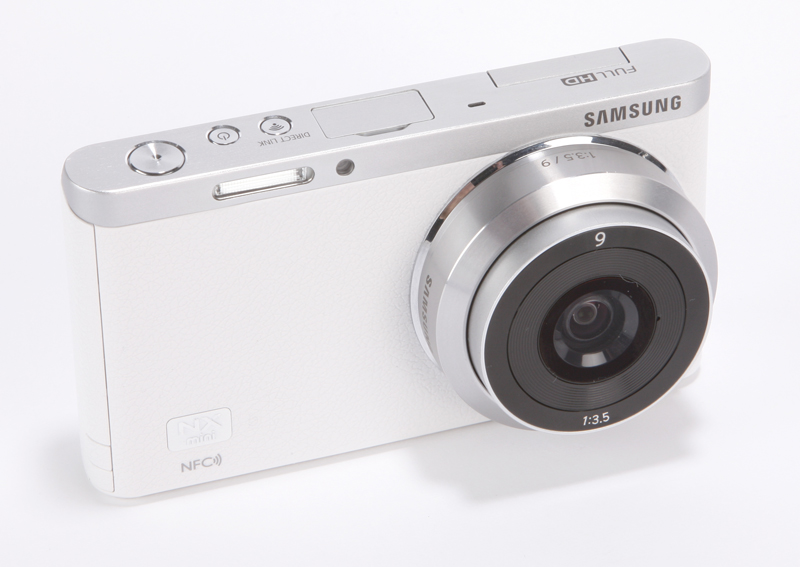 Again, as you might expect for a CSC which sits firmly in the 'consumer' category, the NX Mini is available in a range of different colours.
As mentioned previously, the NX Mini is the smallest interchangeable lens camera in the world, but just how small is it?
Well, measuring in at around 119mm wide, 62mm tall and 22.5mm thick - and weighing just 196g body only - it's more in the category of most flagship smartphones currently on the market than competing CSCs.
What's also welcome is the choice and design of the kit lens which ships with the NX Mini. This is a 9mm f/3.5 prime optic which both provides a pleasingly wide angle shooting experience and also is designed much like a pancake lens, and thus adds very little to the overall depth of the camera body.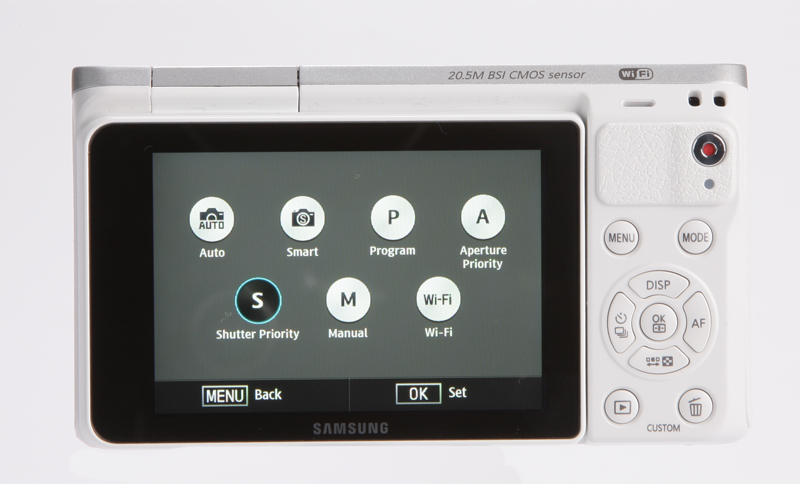 Touchscreen
The majority of the camera's shooting functionality can be accessed through the camera's reasonably-sized touchscreen, although unlike some other touchscreen cameras there are a range of physical buttons placed around the camera's body.
Unfortunately some of the buttons are poorly placed, with two particular culprits. The model's 'Direct Link' button is placed right next to the power buttons, while the movie record button is placed perilously close to the natural resting place of your thumb while shooting.
As a result, both of these buttons are easy to press accidentally, something I found myself doing on more than one occasion.
The actual finish of the body itself is described by Samsung as being 'bound by a natural leather-like material', although closer inspection reveals this to be a somewhat misguided claim.
The finish is much more akin to a leather-look tough plastic one, although such a material will give it a hard-wearing finish.