Fujifilm XQ1 Review
Image Quality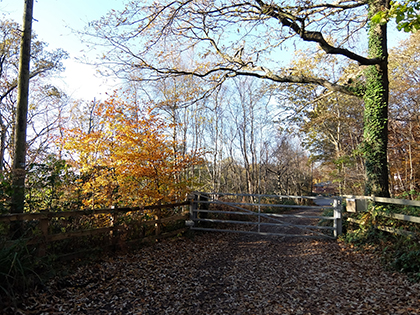 Fujifilm has often been at the forefront of sensor development, pushing the limits of low-light sensing and high-ISO noise reduction.
The X-Trans sensor technology promises sharper, more detailed images, and has been widely praised in the APS-C format X-series cameras, so naturally we had high hopes for it in this smaller 2/3-in format. Sadly we were left feeling a bit disappointed.
Colour and White Balance
Colour reproduction has always been a Fujifilm strong point, as you'd expect from one of the world's leading film manufacturers. In this respect at least the XQ1 doesn't disappoint. Colours are bright and natural, with the standard film mode producing gorgeous skin tones, natural colour saturation and a nice even tone.
The Velvia simulation produces more vibrant colour saturation, with rich reds and greens. White balance is also generally very good, producing accurate colour reproduction under a wide range of different lighting conditions.

Exposure
Exposure metering is also generally accurate, managing to avoid under or over-exposure even under difficult lighting conditions.
The larger sensor does produce good dynamic range, managing to avoid highlight clipping even in high-contrast situations. Even with shaded foreground subjects there was always detail in the sky.
Resolution
The main selling point of the X-Trans sensor is that the new colour filter mask eliminates the need for an anti-aliasing filter, which in a camera with a conventional sensor slightly blurs the image to avoid unpleasant Moire patterns when photographing fine detail.
In theory therefore the XQ1 should produce sharper, more detailed images than its 12-megapixel rivals. Unfortunately having examined comparison shots side-by-side it's hard to see any advantage.
Maybe the lens just isn't as sharp, maybe the JPEG encoding is poorly processed, or maybe the new technology just doesn't work as well on a smaller sensor.
Either way the XQ1 just doesn't produce the kind of ultra-sharp detail we'd hoped.
Image Noise
The biggest disappointment is the XQ1's high-ISO noise control, traditionally something of a Fujifilm strong point. We've tested previous X-series cameras, both with X-Trans sensors and with conventional CMOS, and found the results to be outstanding.
However the XQ1 starts having noise problems from about 800 ISO upwards, and by 6400 ISO the images are pretty much unusable. The 12,800 ISO maximum setting is particularly poor
Lens performance
Some of the blame for the XQ1's disappointing image quality must be pointed at the lens. It simply isn't very sharp, but at least it's fairly consistent about it, with no particular corner blurring or distortion.
It also manages to avoid chromatic aberration, although unfortunately the sensor does suffer from highlight charge leakage, where charge leaks from over-exposed highlight areas into darker adjacent areas, producing a blue fringe.
This is something of a perennial problem for Fujifilm compacts; hopefully they'll come up with a solution someday.