Fujifilm XQ1 Review
Design
Fujifilm XQ1 Review - Design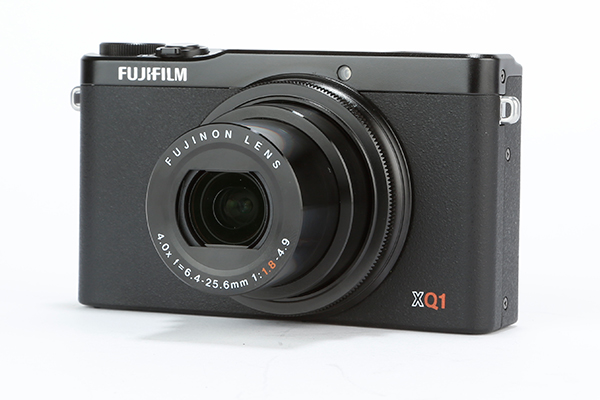 When talking about the design of the XQ1, it's impossible to avoid drawing comparisons with one of its major rivals, the Canon PowerShot S120. The two cameras are so similar in appearance that at a quick glance it's hard to tell them apart.
They are within a fraction of a millimetre of being the same size and within a few grams of being the same weight. Both have part-textured bodies with smooth top panels, the control layouts are virtually identical, with control rings around the lens, and both have manually-activated pop-up flashes.
The only major design difference is that the Canon has a touch-screen interface, while the Fuji XQ1 doesn't. It's hard to say which of the two is the better design, but there's no denying that the Fuji is a very handsome little camera. Unlike its Canon rival it is available in black or silver.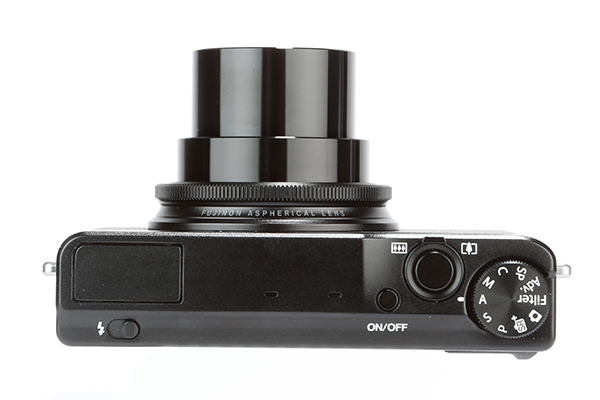 Simple structure
The body design is very simple with straight edges, square corners and flat panels, and the slight step in the top panel is obviously intended to echo the retro rangefinder design of its larger X-series siblings. The rectilinear body is fairly comfortable to hold, and the slightly rough texture of the finish along with the small rear thumbrest does provide a secure grip, but a small front handgrip would have been a welcome addition.
The control layout is fairly conventional, with a main exposure mode dial on the top panel, and a D-pad with a rotary bezel and four buttons on the rear. The only unusual control is a ring around the lens for adjusting aperture or shutter speed, but even this is not unique. The comprehensive seven-page menu is rather plain, but it is at least easy to read and sensibly laid out, and is quick and easy to navigate.
The XQ1 has an all-metal body which feels very strong and durable. The overall build quality is excellent, with nice tight panel seams and solidly mounted controls. The battery hatch has a strong metal hinge, although the plastic cover over the USB/HDMI socket is a bit flimsy. The tripod bush is metal as you'd expect, but it is positioned off the optical centre line.