Sony A3000 Review
Design
Sony A3000 Review - Design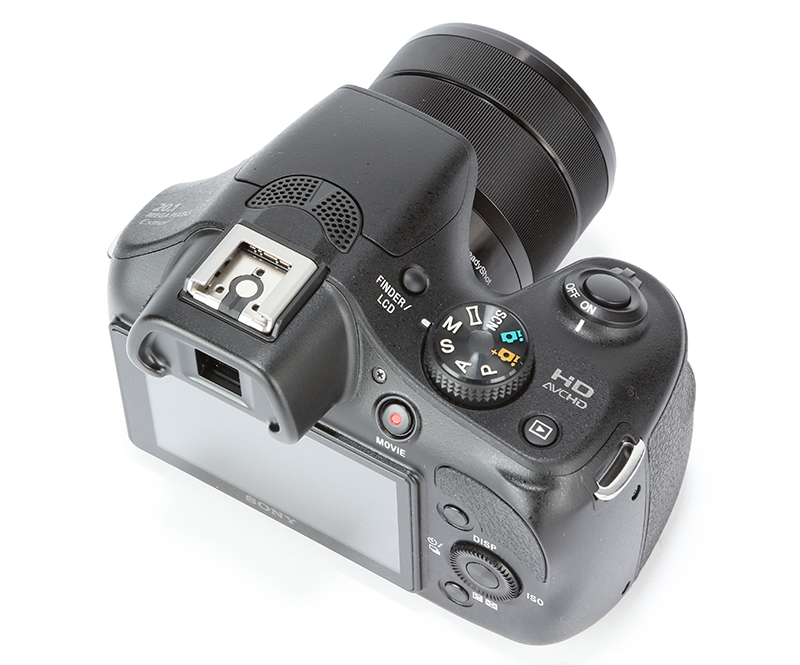 The overall design of the A3000 is utterly generic; an unremarkable small DSLR with a large sculpted handgrip and a large thumb rest area on the back. It's within a few millimetres of being exactly the same size as its three main rivals from Canon, Nikon and Pentax, however the initial impression upon first picking up the A3000 is that it feels very light and insubstantial, and the numbers bear this out.
It's about 80g lighter than the Canon EOS 1100D, 90g lighter than the Nikon D3200 and 170g lighter than the chunky Pentax K-500. It's a relatively cheap camera, but unlike most other cheap cameras this one feels cheap. The plastic body panels sound hollow when tapped and flex slightly when squeezed, which makes the camera feel fragile and flimsy, a feeling which is only exacerbated by the large and easily breakable plastic hatch on the left of the body, covering the card hatch and USB port.
Considering that it's going to be sitting on the same shelf as some very well-made rivals the A3000 is not going to make a good first impression.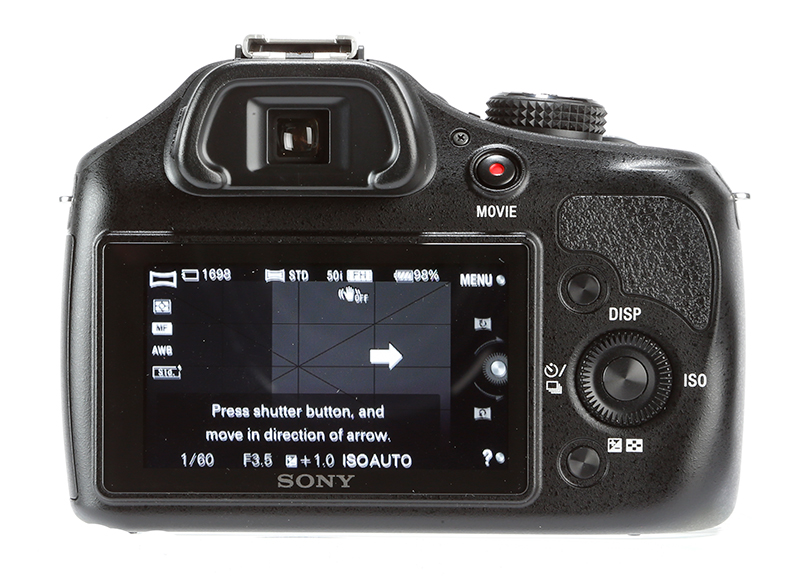 Control layout
The Sony A3000's control design doesn't do much to help with the feeling of quality either. The shutter button has a distinct bounce to it, and makes a slight but disconcerting pinging noise when pressed. The top panel buttons feel cheap and poorly mounted, and the position of the EVF/LCD button half way up the side of the viewfinder turret defies all logic.
Oddly the A3000's rear controls feel much more sorted, possibly because they've been borrowed from the smaller NEX cameras with which it shares its control layout. It has the same large rotary-bezel D-pad and two context-sensitive soft buttons, whose function in any given mode is denoted by on-screen labels.
It's a control interface that has divided people; some people just can't get on with it, while others, your author included, find it intuitive, versatile and easy to use. If Sony really is trying to capture an audience that has rejected the NEX models, keeping the same control system seems like an odd choice.