Panasonic Lumix FZ72 Review
Review Date : Mon, 23 Sep 2013
Author : Cliff Smith
The Panasonic Lumix FZ72 features the largest zoom of any bridge camera, but does it deliver across the board? Find out in the What Digital Camera Panasonic Lumix FZ72 review
| | |
| --- | --- |
| Pros: | Extensive focal range; Handling; Performance; Video and sound |
| Cons: | Image quality issues; Relatively high price; Weighty |
The Panasonic Lumix FZ72 is the latest camera in what is an under-pressure segment of the digital camera market.
With manufacturers now capable of fitting increasing zooms in to smaller bodies, and the price of CSCs dropping, the superzoom bridge camera market is under threat from both the top and bottom.
The FZ72 distinguishes itself by delivering a world-first in the optical zoom department, and hopes in doing so to prove that the superzoom bridge camera market still has something to offer.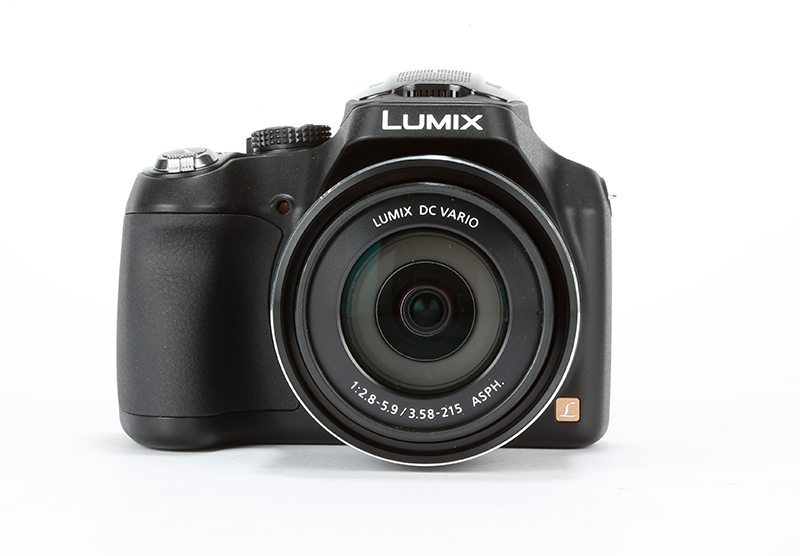 Panasonic Lumix FZ72 Review - Features
The primary defining characteristic of a super-zoom bridge camera such as the Panasonic Lumix FZ72 is the range of its zoom lens, and so inevitably there has long been a contest between the major super-zoom manufacturers to see who could achieve the lens with the greatest zoom range.
The title has gone back and forth between Olympus, Canon, Fujifilm and Panasonic for years, but now it looks like Panasonic may get to keep the trophy, because the FZ72 sports an almost ridiculous 60x zoom lens, fully 20 per cent bigger than its nearest rival. Surely the contest must end here?
That remarkable lens is a 3.58-215mm f/2.8-5.9 unit with aspherical elements, equivalent to 20-1200mm in 25mm terms, making it not only longer than any DSLR or CSC telephoto lens currently available, but also wider than most standard wide-angle lenses.
While the FZ72's lens may be huge, it has a surprisingly small sensor. It's a 1/2.3in MOS chip, the same size as most pocket compacts. Fortunately Panasonic has resisted the temptation to match the oversized zoom with oversized resolution, opting instead for a relatively restrained 16.1 megapixels, thus hopefully avoiding some of the problems associated with very small sensors.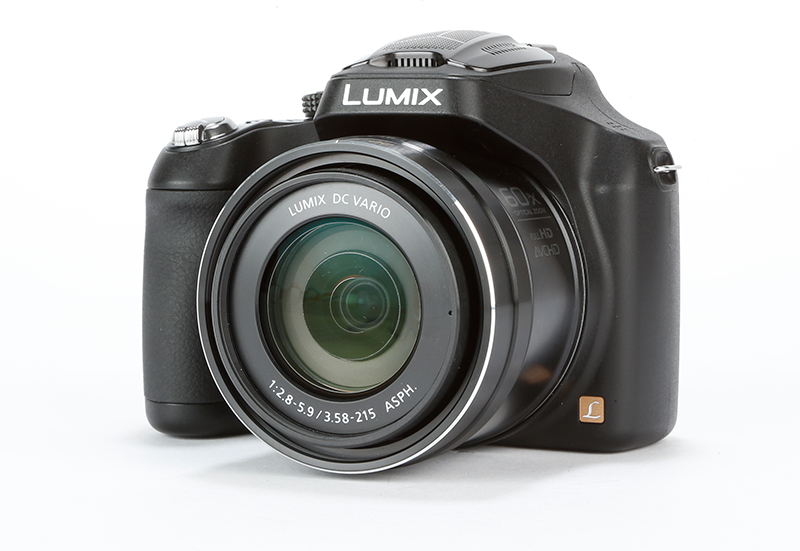 Video capability
Panasonic's FZ cameras have always had above-average video recording capability, and the Panasonic FZ72 doubles as a high quality camcorder. It is capable of recording 1920x1080 full HD at 25fps (50i), in either AVCHD or MP4 formats.
It also features a new Wind Shield Zoom Microphone that greatly reduces the wind noise that plagues most built-in camera microphones, and also provides highly directional sound recording, very useful when shooting using the zoom lens. However it does lack the external microphone socket that pro filmmakers will be looking for.
As a bridge camera the Panasonic Lumix FZ72 features the usual range of manual exposure options, with a DSLR-style mode dial on the top plate offering program auto, aperture and shutter priority and full manual exposure, as well as a wide selection of scene modes and Creative Control filters and effects.
The range of shutter speeds is more limited than most current DSLRs, from 8 secs to 1/2000th, and aperture adjustment varies from three stops at wide and down to just one stop when zoomed in.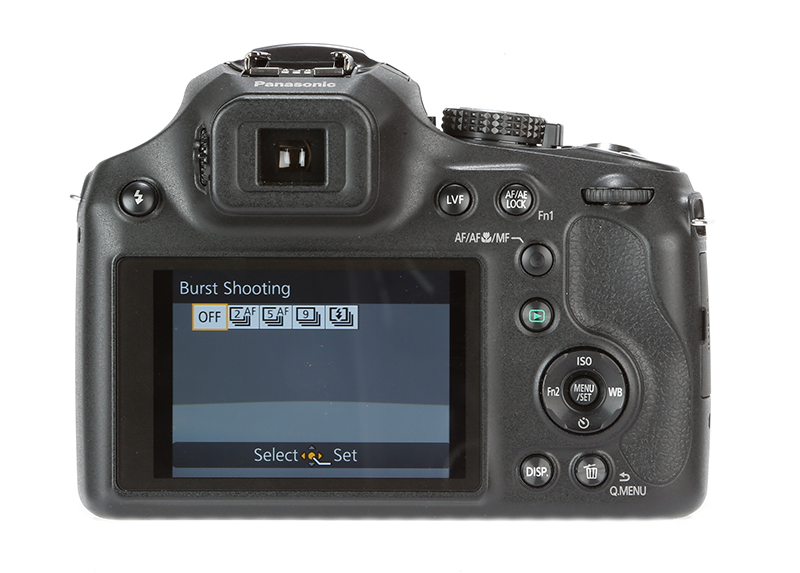 Viewfinder and screen

Like its predecessors the FZ72 is equipped with an electronic viewfinder. It's a decent enough unit, with a 0.2in 460k dot display and a fast 60fps refresh rate, but even so it's not really sharp enough for manual focusing. It also has a hard plastic surround, so watch out for scratches if you wear glasses.
The monitor is also surprisingly lacklustre for such a high-spec camera. It's a fixed 7.5cm (3.0in) LCD screen with 460k dot resolution, rather than the fully-articulated screen found on some other FZ models.