Pentax K-500 Review
Review Date : Wed, 31 Jul 2013
Author : Phil Hall
Is the Pentax K-500 the best entry-level DSLR out there? We find out in the What Digital Camera Pentax K-500 review
| | |
| --- | --- |
| Pros: | Excellent set of features compared to the competition; Comfy and large grip; Image quality |
| Cons: | AF point not superimposed in viewfinder; Noisy AF from bundled lens; Interface looks dated |
The Pentax K-500 looks to wrestle some on the market dominance in the entry-level DSLR section away from the 'big two' of Canon and Nikon, with an impressive looking specfication. We see if it succeeds in the What Digital Camera Pentax K-500 review.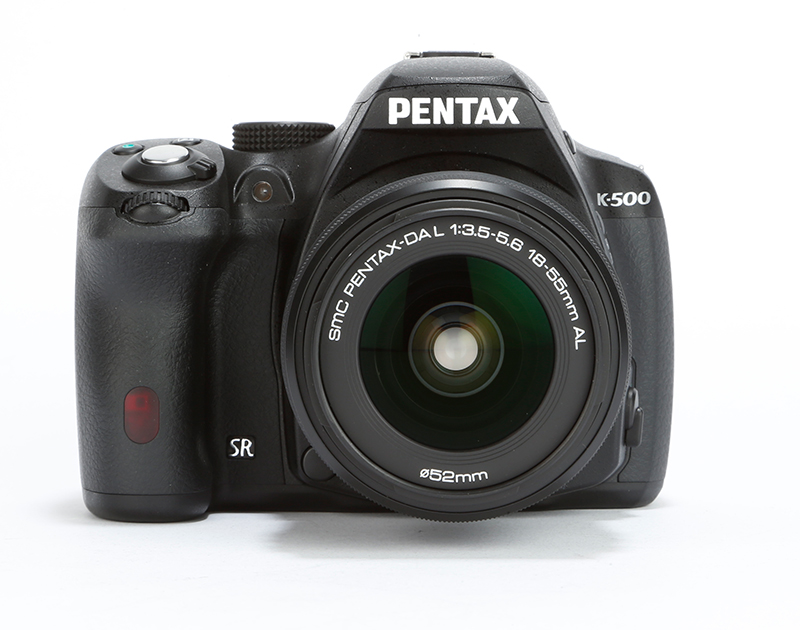 Pentax K-500 Review - Features
Pentax has opted to use a continuation of the 16.28MP sensor we've seen in numerous Pentax DSLRs in the Pentax K-500, but its been tweaked to now offer a broad sensitivity from 100-51,200. Compared to similarly priced rivals, the K-500 offers a 1-2 stop sensitivity advantage over them, so while it may not offer quite the same ultimate resolution, it offers that little bit extra flexibility in poor lighting conditions.
A nice touch is that while the K-500 can shoot in its own .PEF Raw format, there's also the choice to shooting in DNG - Adobe's universal Raw format, allowing you to easily open files on an Adobe Raw supporting program, even if you're using an older version of the software.
The Pentax K-500 features Pentax's SAFOX IXi+ AF sensor module, with 11 AF points. That's pretty similar to its rivals, but look a little deeper at the spec and you'll find that 9 of those AF points are the much more sensitive cross-type variants, that are sensitive to both the horizontal and vertical; and easily outdoing the single central cross-type points found in the Canon EOS 600D or Nikon D3200. There's also a select-area expansion function that keeps the sensor module tracking a moving subject.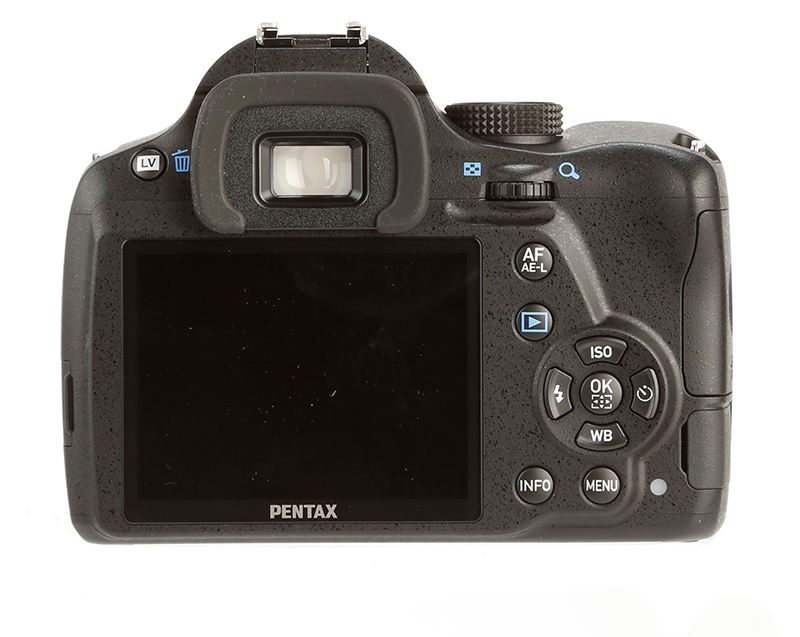 LCD screen and viewfinder

While the Pentax K-500's 3in, 921k dot screen sits flush with the body, the optical viewfinder offers a coverage of approximately 100%, beating the 95% coverage offered by the EOS 600D and D3200. While this 5% may seem an insignificant difference, you'd be surprised what can creep into the frame at the edges that you don't see with complete coverage.
Another big tick next to the K-500 is the viewfinder's magnification of 0.92x, compared again to the smaller 0.85x on the EOS 600D and 0.8x on the D3200, while Pentax has featured a glass pentaprism normally only found in more expensive DSLRs rather than a lighter pentamirror.
Burst shooting - the ability to fire-off a series of frames in quick succession - is another strong area for the K-500, with it capable of shooting at by to 6fps (frames per second), compared to 3.7fps for the EOS 600D and 4fps for the D3200, though they're having to process larger files.
Image stabilisation and battery

Where's both the EOS 600D and D3200 feature lens-based Image Stabilisation systems, the K-500, like all current Pentax DSLRs, features a sensor-shift mechanism known as Shake Reduction and offers you the ability to shoot at shutter speeds 3 stops slower than you normally would and still capture blur-free images.
The K-500 is bundled with a D-LI109 Lithium-ion rechargeable battery, with a capacity to shoot up to 480 images without flash, while the battery chamber will also accommodate 4 AA batteries via the optional D-BH109 AA Battery Holder. If you opt to install rechargeable lithium AA batteries, it's possible to shoot up 1250 images (again, without firing the flash) before they're exhausted, while you've got the extra flexibility of using alkaline AA's in an emergency if needed.