ALDI Maginon Wildlife Camera Review
Review Date : Fri, 26 Jul 2013
Author : Luke Massey
Is the Aldi Wildlife Camera a great buy for wildlife photographers? What Digital Camera sent Luke Massey out into the wild to find out how it performs
| | |
| --- | --- |
| Pros: | Small and compact, Perfect for popping in to a bag and taking out on treks, Ability for both video and stills, Time stamping on/off option, Useful for working out when the animals are visiting. |
| Cons: | Poor quality of night images, Missed shots, A lot of blank shots, either triggered too late or mistakenly, Poor dynamic range. |
As a wildlife photographer I've found research is key to getting results, this can be anything from reading up on your subject, studying your subject in the flesh or setting up remote trap cameras to work out where they're going and at what times.

Trap cameras have recently become available to a much wider audience, you can now purchase them off the shelf and see what is visiting your garden at night. The cameras are triggered when the on board sensor triggers the shutter or starts the film rolling. With their rise in popularity camera prices have fallen but you'll still have to spend around £150 plus for most trap cameras available on the market, making the Maginon a steal at £79.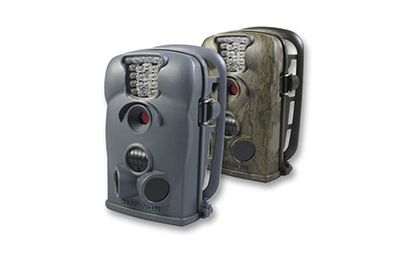 Usually most trap cameras are quite bulky and stand out massively when tied to anything. The Maginon wild is compact, perfect for chucking in your bag and taking out with you to pop up in any suitable spots you might find.