Nikon COOLPIX S9500 Review
Handling
Nikon COOLPIX S9500 Review - Handling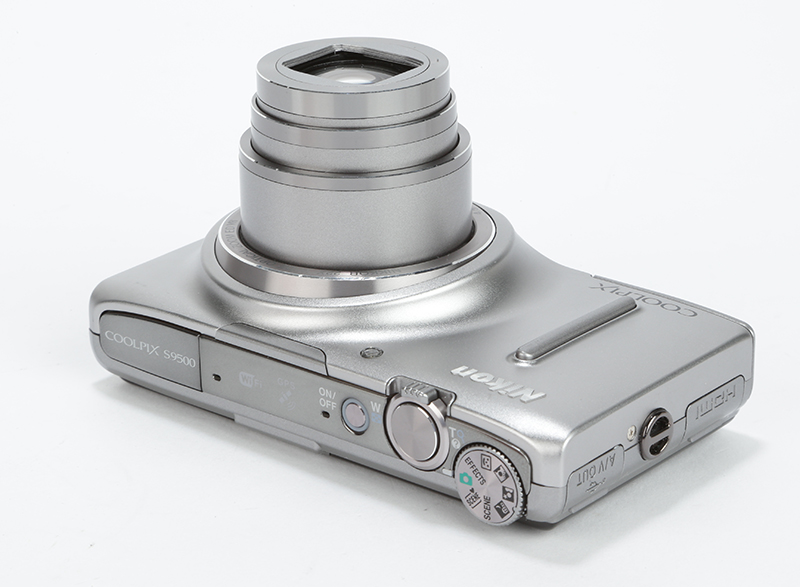 The Nikon S9500's sleek lines are nice in the hand; a ridge on the front acts as a grip for the right hand and it is needed to get a good hold of the camera. Build is excellent; the camera is certainly sturdy although there are a couple of handling foibles. The top plate houses a small mode dial that gets you into all the main shooting modes, though there are no manual shooting options.
All the auto settings are on this mode dial as well as the effects and scene modes. A small shutter button is surrounded by a very small, fiddly to use, zoom lever and a recessed on/off button illuminates when activated and stereo microphones and a recessed, pop up flash join this group on the tip plate.

And here is the root of the first and second handling handicaps. First up, it is far to easy to cover the flash with a finger or two so it fails to pop up properly when needed without readjusting your fingers. And the second foible is it's far too easy to cover the two microphones with your fingers so watch out for your audio being muffled.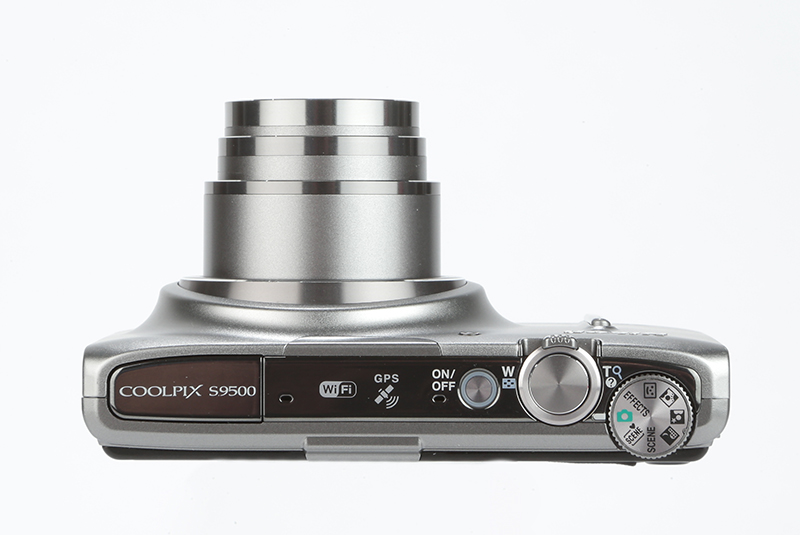 The S9500's lens jolts from the front of the camera when activated, the lens moves in a very sprightly fashion ready for action indeed and the lens zoom speed is particularly swift, making getting a good framing on a subject very fast.

The back plate meanwhile holds the direct movie record button and a set of four further controls. A rotating four-way button that scrolls through images or menus with equal gusto, its central "OK" button confirms menu choices or settings and its four "corners" activate the flash modes, exposure compensation, macro modes and the self timer functions.
Further controls

A menu button does what it says on the tin, activates the menus, with each contextual menu displaying content based on the mode the camera is in; there are fewer options in iA mode than in the Program mode. The playback button sits above the four-way jog dial while a direct delete button, in the bottom corner of the S9500, completes an otherwise ordinary control ensemble.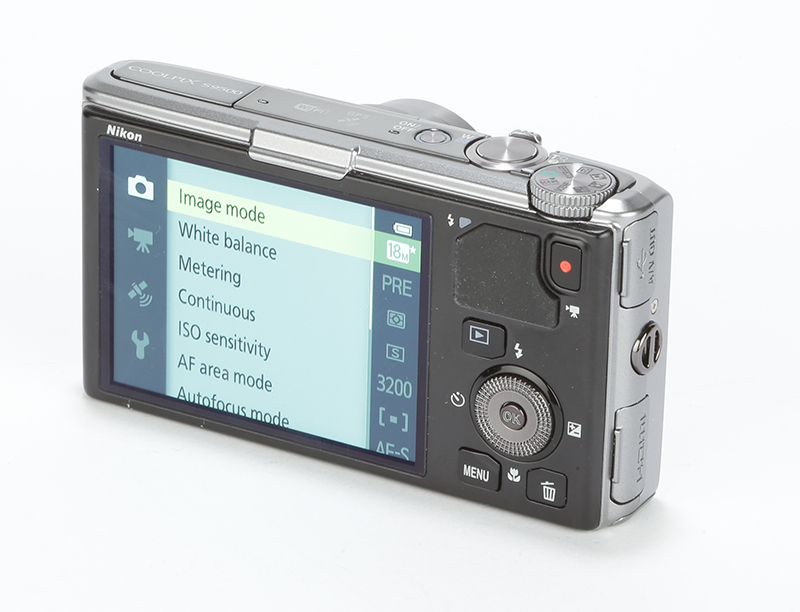 The Nikon S9500's back is dominated by the 3in OLED screen, its 614K dot resolution makes images and video look great, but as previously discussed it's overly reflective in brighter conditions. A flap on the cameras base houses the EN-EL12 lithium ion battery pack and the SD/SDHC/XC storage; there's an additional 23MB of internal storage to help you get started too.
There are separate HDMI and USB/AV ports under small flaps on the cameras right (from the back) shoulder, and another of the nicer elements of the S9500 is that you can elect (in menus) to have an option to charge the camera when plugged directly into a powered PC's USB port; a neat extra touch.