Nikon COOLPIX S9500 Review
Review Date : Tue, 25 Jun 2013
Author : Doug Harman
The Nikon COOLPIX S9500 comes veiled in clever kit, including a 22x NIKKOR zoom lens. We take a closer look and see how the camera gets on in the What Digital Camera Nikon COOLPIX S9500 review
| | |
| --- | --- |
| Pros: | Good build quality; 22x optical zoom; Focus system; Battery life; Charge by computer |
| Cons: | No viewfinder; Pop up flash position can be problematic; Microphones easy to cover with fingers |
Nikon's new Coolpix S9500 is a pocketable digital camera with an optical zoom lens giving 25mm to 550mm (22x) focal length range (in 35mm terms); enough for almost any photographic subject, from a large group or vista to portraits.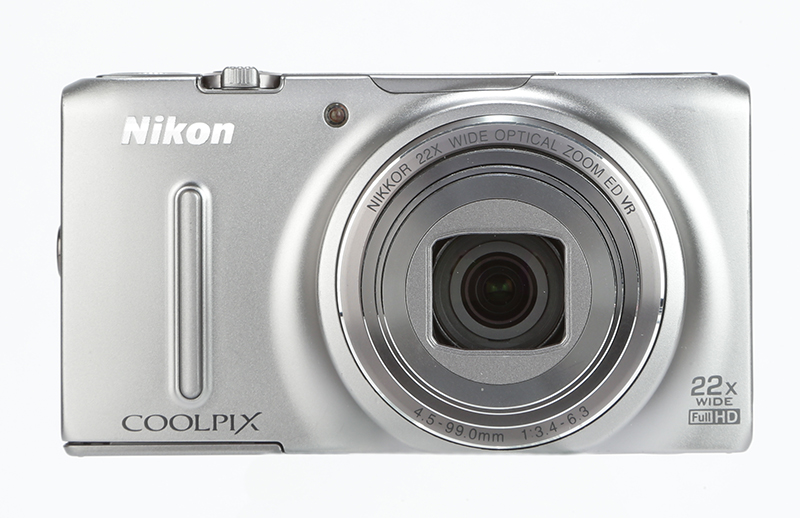 Nikon COOLPIX S9500 Review - Features and Design
The Nikon S9500's key spec includes an 18.1-megapixel backlit CMOS image sensor designed to help shooting some cracking images, even in low light, combined with accomplished Full HD 1080p video capture with sound. The S9500 also features a 3in OLED display although it lacks a viewfinder – optical or electronic.

The S9500 follows on from its predecessor, the Nikon S9300, but with some neat additional kit such as the longer lens and built-in Wi-Fi connectivity. Nikon has incorporated a GPS antenna almost seamlessly into the body; the S9300 had a GPS antenna hump on its top plate that has gone completely on the S9500.
Another change focuses on the display technology. The screen is an OLED, which while offering improved performance in terms of brightness it has less resolution than that of the S9300 and it still has some of the same old problems around framing and critical focus assessment in brighter conditions.
AF system

The Nikon S9500's AF system is sophisticated, combining a clever set of options such as a Target Finding AF set up, subject tracking AF and Face priority AF with manual AF point selection and centre-only AF in there too.
The boosted sensor resolution means the new camera has another two million pixels over its S9300 predecessor but I'm not so sure about that, since the sensor size is the same as that of the 16-megapixel S9300 and typically, image noise is worse on cameras with smaller, more tightly packed pixels and that is almost now the case here, as we'll see.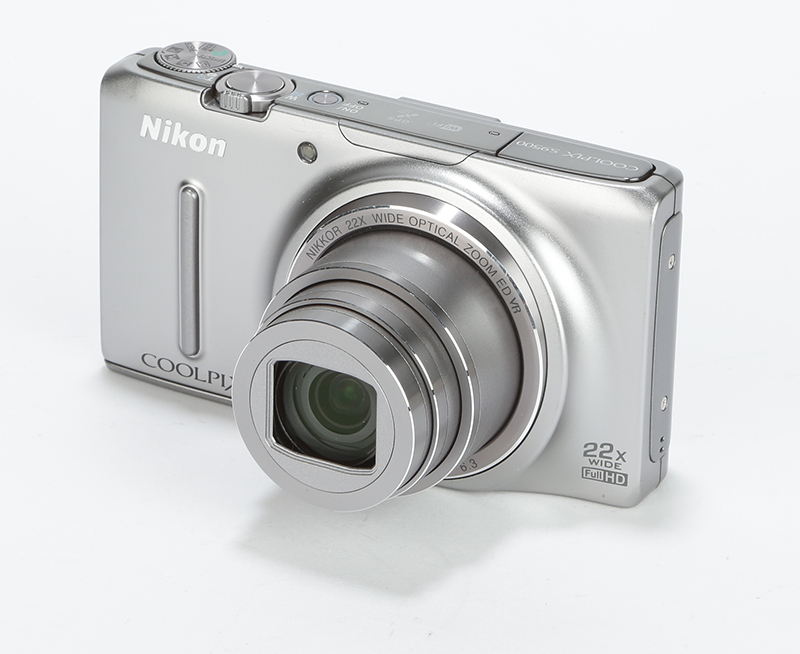 Other kit includes a set of neat snapping modes that allow you to apply image "looks" such as monochrome, sepia and the like, but there are no Miniature or Toy Camera style filters here. These admirably restrained shooting effects are, arguably at least, photographically useful when opposed to being simple fun features to play around with.
But if it is fun you want, then there are other "fun" Quick Effects filters you can apply to images but only post shoot and these do include effects such as cross processing, the aforementioned Toy Camera mode, Fisheye to name a few.

True, they are all tucked away in the playback system, unlike most of its competitors where you can add the effect at the time of shooting, but it is here, in the Quick Effects system, you can tinker with various visual effects that can distort colour and pixels and more if you want.
The advantage of the Nikon post shoot application of such filters is simple, the camera creates a new file with the chosen edits loaded onto them, rather than applying an effect at the time of shooting and you get just one image with the effect. If you want the choice of with and without the effect on those cameras, you're forced to shoot another image without the filter applied.

The Full HD video capture produces some great quality video, audio is good but use that wind cut feature to help reduce problems of audio being marred by wind noise.
GPS compass
The GPS enabled compass function means you can apply a very neat, active compass that's displayed on the camera's display alongside the normal shooting information. The location of the video record button, sat on the back right shoulder of the camera's body (behind the mode dial) means it can be hit too easily when trying to sweep the mode dial to a new setting with your right thumb, which is rather frustrating but once used to the control layout, this becomes less of an issue.

There are a set of various scene (or subject) program modes, 17 of them no less, and they include all the usual suspects as well as 3D shooting (for compatible 3D TVs), sports, snow, dusk and dawn settings as well as a food and portrait mode t name a few. Each does its job well enough as does the S9500's metering.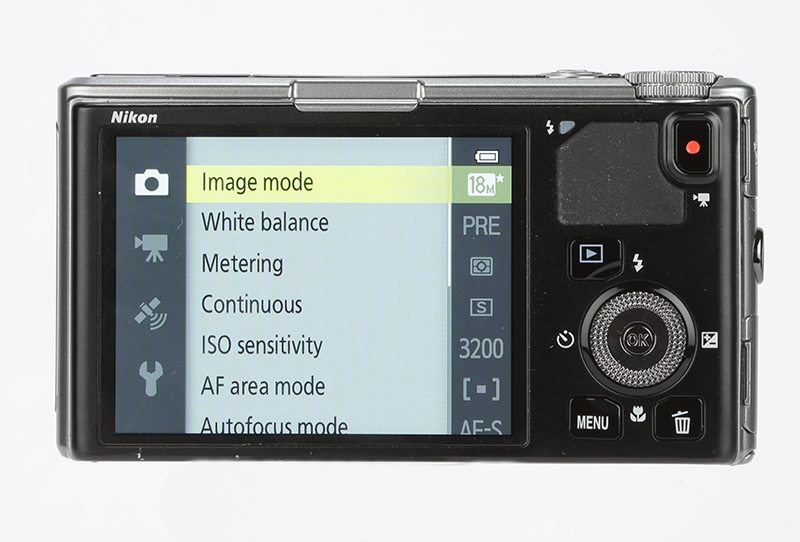 Two metering modes of a multi-pattern set up and centre-weighted metering are the two options with which you have to play; oddly there's no spot metering choice, but there's exposure compensation in there too help out if needed.

The camera's AF system and mentioned earlier, has some other tricks too, in that it combines both full time AF and single AF alongside the aforementioned Target Finding and face Priority modes, which make for a very fast, versatile combination and improves the camera responsiveness in terms of focusing while aiding its versatility.