Panasonic Lumix TZ40 review
Review Date : Fri, 26 Apr 2013
Author : Mike Topham
The Panasonic Lumix TZ40 is the latest in a long line of popular travel compacts. Does it continue the proud TZ tradition? Read our Panasonic Lumix TZ40 review to find out...
| | |
| --- | --- |
| Pros: | Huge zoom in a slimline design; Great stabilisation system; Strong bulding; Wi-fi and NFC connectivity |
| Cons: | No Raw support; Buttons are small; Touchscreen icons could be made larger |
The Panasonic TZ40 continues a long tradition of high-spec travel compacts from Panasonic. Long zoom compacts have always been a popular choice with photographers who like to travel, but with an increasing number of people turning to their smartphones for recording their memories, manufacturers are finding they have to offer something more than an impressive specification to make them appeal to the masses.
Panasonic's focus with the Lumix TZ40 has been to integrate Wi-fi and Near Field Communication (NFC) technology to make it easier to transmit images across numerous devices, but what else makes it a better travel compact?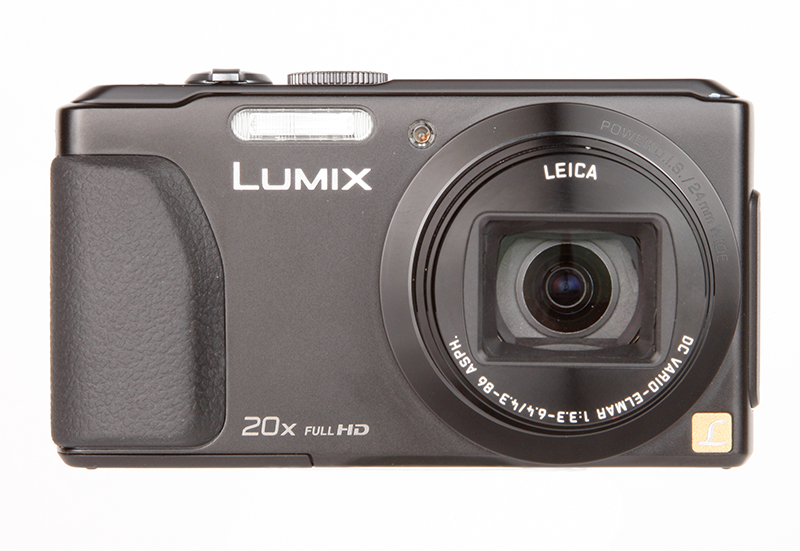 Panasonic Lumix TZ40 review – Features
Just like its forerunner, the Panasonic TZ30, the TZ40's zoom is the big appeal for any travel photographer. The 20x optical zoom lens is unchanged and ranges from 24mm up to 480mm, making it well-suited for squeezing a lot in the frame or picking out details in the far distance. A newly designed 18.1MP MOS sensor produces the highest resolution we've seen in a TZ model to date, but the fact that the sensor is no larger than we've seen before means extra pixels are crammed within a more confined space. Newly adopted Wavelet noise reduction technology has been added to reduce the effects of image noise at high ISO and this is designed to work in partnership with Panasonic's Venus processor.
Elsewhere, the Panasonic Lumix TZ40's ISO sensitivity runs from 100 to 6400, which is a one-stop improvement over the TZ30, and the 3in touchscreen at the rear benefits from a higher 920k-dot resolution that brings it in line with most of its rivals. For focusing, the camera features so-called "Light Speed AF" that promises acquisition of focus in less than 0.1 seconds and the advantage of having a touchscreen allows you to tap the display to assign your AF point positioning. Adding to this the Panasonic TZ40 also gives you the control you need to fire the shutter and operate the zoom from the screen if you'd like to work this way.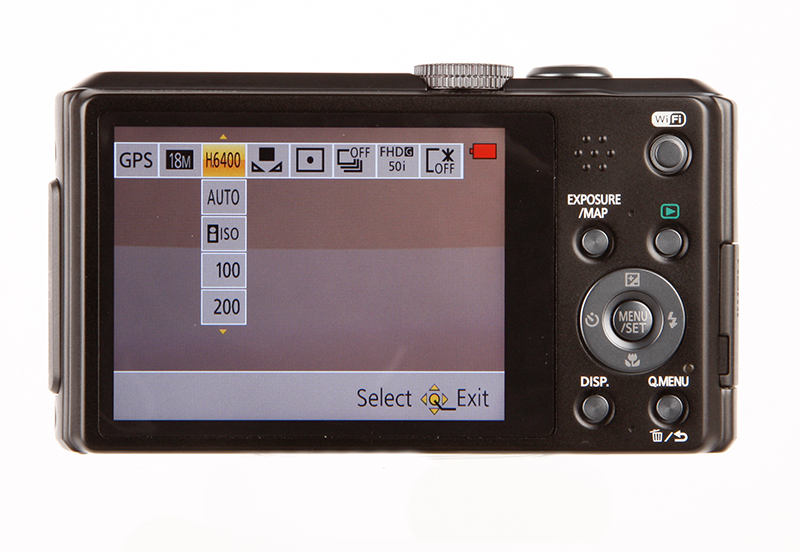 Continuous shooting

With the Panasonic Lumix TZ40 set to burst shooting, full-resolution images can be captured at an impressive 10fps, or 6fps when AF tracking is deployed. Full HD (1920 x 1080) movie recording is also available at 50p in the AVCHD format, or alternatively there's the option to record in the PC-friendly MP4 format. Last time we reviewed the Panasonic TZ30, we called out for the next addition in the TZ line-up to feature Raw shooting. Sadly, as has been the case with all incarnations up until now, the Lumix TZ40 continues to support JPEG capture only, with this being the only standout feature missing on an otherwise impressive set of specs.