Nikon COOLPIX A Review
Design
Nikon COOLPIX A review - Design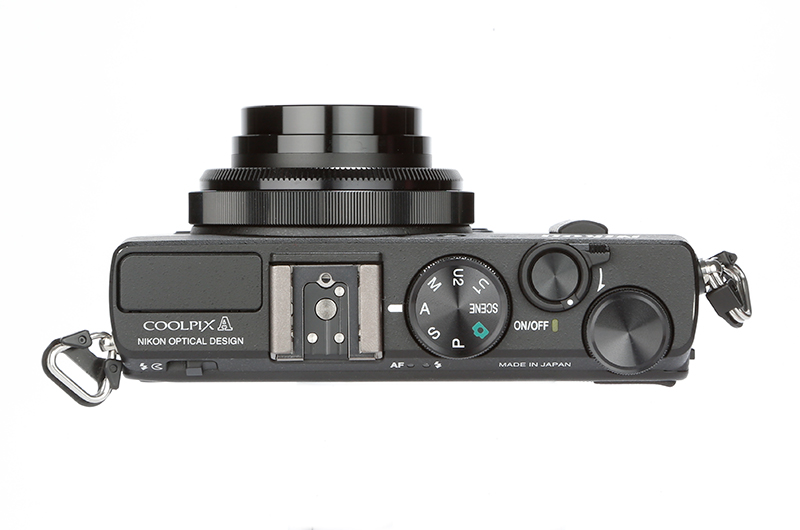 To give the Nikon Coolpix A added strength, aluminum alloy covers have been used at the front and back, while the top plate surface is made from magnesium alloy. The rock-solid feel of the camera suggests it's resilient enough to shrug off occasional misuse and heavy handling, but given a choice we would have preferred a traditional lens cap which is less prone to damage or failure.
The overall design of the camera shares similarities with the Nikon Coolpix P310. When the two are viewed side by side, it's clear to see where Nikon's inspiration for the Coolpix A has come from. The top plate layout is virtually identical, but Nikon has used the Coolpix A's larger footprint wisely to incorporate a hot shoe for attaching an external flash if the built in flash isn't powerful enough for the consumers needs.
All the buttons on the top plate are very well positioned, with the mode dial in easy reach of the thumb when the camera is used single handedly. The toggle on/off switch offers a quick way of turning on and off the camera, and against the stopwatch the camera sprung into life within 2.5 seconds of flicking the switch.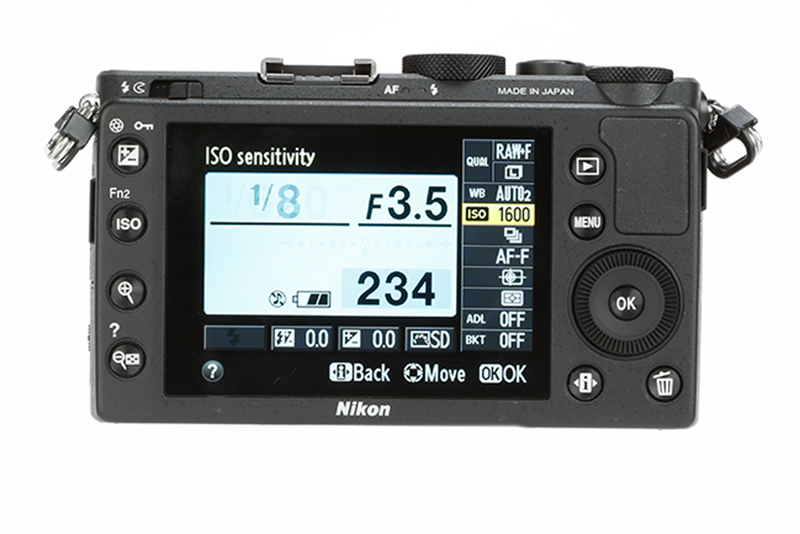 Bulk and controls
Slightly bulkier than the Nikon P310, the Nikon Coolpix A's buttons beside the screen are a welcomed addition.These are used to control ISO, exposure compensation and zooming into images in playback mode. The zoom buttons are also used to magnify the screen view to guarantee pin-sharp results when focusing manually. On the subject of MF, the focusing ring offers a pleasingly smooth action, and a focus distance indicator is displayed onscreen for reference. There's also an AF/MF switch on the body, with a macro setting in-between for the times when you'd like to focus closer than the 50cm minimum focus distance allows.
In keeping with its DSLR roots, the Nikon Coolpix A employs the same graphical user interface (GUI) from Nikon's DSLR range – such as the Nikon D7100 – to make it easy to navigate for those familiar with the layout of Nikon's menu system. The scroll dial at the rear steers you through the menus in an instant and the quick menu provides direct access to the most commonly used settings, including image quality, white balance, metering modes and exposure compensation.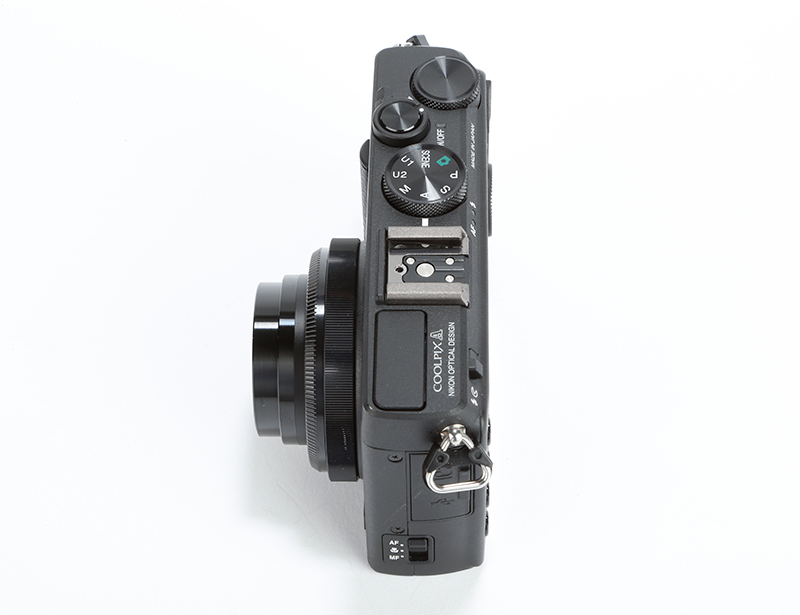 One omission on the Nikon Coolpix A is the lack of a movie-record button on the body. Disappointingly, neither of the two function buttons can be assigned to this task, and to create a movie clip you have to load the quick menu, enter the release mode, scroll down to movie recording before hitting the central OK button to commence a recording. Likewise, when you're in movie mode, it's not quick or easy to switch back to shooting still images, which could be the difference between bagging yourself a shot and missing an opportunity.