Nokia Lumia 1020 Review
Review Date : Wed, 9 Oct 2013
Author : Nigel Atherton
Nokia Lumia 1020 Review – The Nokia Lumia 1020 boasts, as its centerpiece, a camera with a large 41MP sensor which enables super high resolution images and lossless zooming. Is this the perfect camera phone for photography enthusiasts? Find out in our Nokia Lumia 1020 review...
| | |
| --- | --- |
| Pros: | The best image quality available on a camera phone; The ability to zoom up to 3x without losing quality; A good level of manual control, with a well designed interface; Outstanding low light performance Effective Optical Image Stabilisation; Two stage shutter button gives camera-like experience; Excellent LCD screen visible even in bright light; Inclusion of a proper flash |
| Cons: | A little slow, especially between shots; Limited range of apps |
When Nokia introduced its 41 megapixel sensor in the Pureview 808 smart phone everyone was impressed by the camera technology but not so much with the chunky, heavy, ugly handset with its redundant Symbian operating system.
It's taken 18 months but the PureView technology has finally made it onto a Windows Phone 8 platform, and has been refined and improved along the way. What's more, in the Nokia Lumia 1020 PureView it has lost weight, toned up, had some cosmetic surgery and is now something of head turner, but how does it perform? Just how good are the images from that 41MP sensor?
We put it to the test to find out. Note that this review focuses almost exclusively on the Nokia Lumia 1020's camera, not its overall performance as a phone, web browser or gaming device. You can find out more about the phone as a whole here.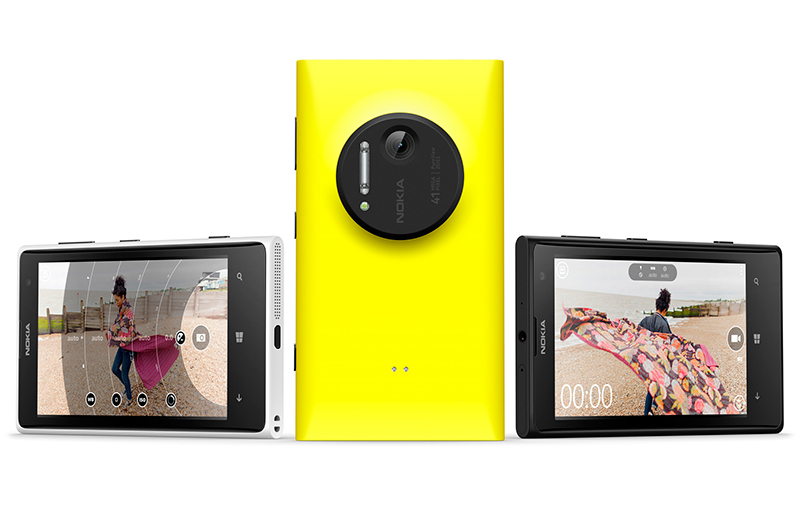 The 41MP sensor
The sensor in the Nokia Lumia 1020 is unlike anything found in any competitor's phone. For a start, Nokia has managed to accommodate all those 41 million pixels not by making them smaller but by making the sensor bigger - a whopping 1/1.5" to be precise (although its slightly smaller than the one in the 808). To put that into perspective that's bigger than the chip used on almost every enthusiast compact, including such well respected models as the Canon Powershot G16, Panasonic Lumix LX7, Fujifilm X20 and even the Pentax Q7 Compact System Camera.
You can't shoot 41 megapixel images though, because it's a multi aspect ratio sensor. It uses 38 million pixels to produce the standard 4:3 ratio images, and the rest are used to provide the extra width when you switch to 16:9 panoramic images (34MPs), which are genuinely wider, rather than just being the 4:3 ratio image with the top and bottom cropped off, as most phones (and cameras) do.
A camera phone that just produced 38 megapixel images would be of limited use because the files would be much too big to share easily, so by default the 1020 produces smaller 5MP images using a technology called over-sampling, in which seven of the sensor's photo-sites are grouped together to make each of the five million 'super-pixels' for the smaller images.
The resulting superior light gathering power ensures better detail and lower noise, especially in low light, than you could get from a straight 5MP sensor. But the point of this technology is that you can zoom digitally up to three times without the resolution falling below the default 5MP output - more that adequate for most social media (it's the upper limit on some sites) and for making small prints.
It does this by effectively reducing the number of photosites in each superpixel as you zoom until, at 3x magnification, there is no more oversampling and the image is a native 5MP. This makes for a much more elegant solution to providing zoom on a smart phone than the hefty Samsung Galaxy S4 zoom, which is basically a zoom compact with a built-in phone (even though that does have the benefit of a 10x optical zoom and is still 16MP at full zoom).
Crucially for the enthusiast photographer, if you use the Nokia Pro Cam app, you get the option within the settings menu to also save the full unzoomed 38/34MP image as well. This means that you get an image far higher in resolution than anything available on any other phone (besides its predecessor). But it also means that you can go back to that full size image on your phone and re-crop at a later date if you wish, creating an entirely different image to the one you took originally.