Long Zoom Compacts under £150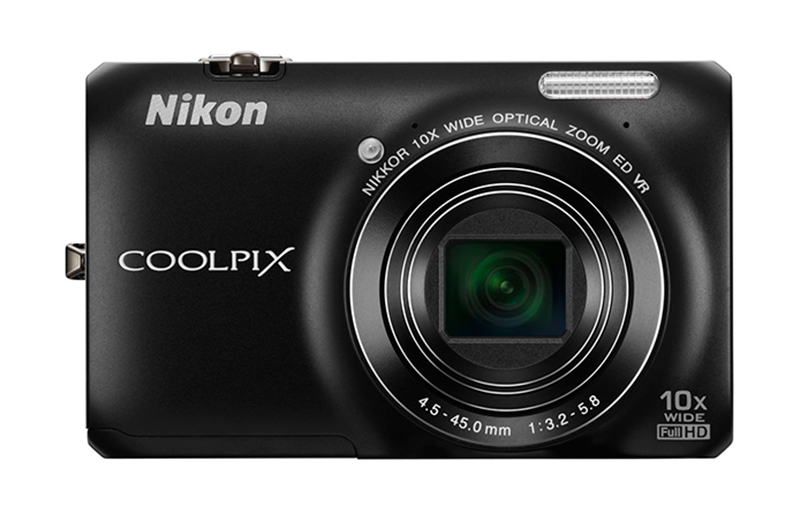 4. Nikon COOLPIX S6300, £120

Nikon has a host of compact cameras in its "S" style range which promise a combination of good performance and stylish design, and the Coolpix S6300 is no different. The model sports a 10x optical zoom, covering a 25-250mm focal range in equivalent terms, which is accompanied by lens-shift VR technology. The model also supports HD video capture, although unfortunately the 2.7in LCD screen is somewhat under-specified. In general the S6300 is aimed towards the more entry-level end of the market, with a host of automated shooting modes at hand, and the compact's image quality is a touch disappointing.

Pros - Effective VR technology, Basic shooting interface may suit entry-level users

Cons - LCD screen is of a low specification, A few issues regarding image quality

Key Specs

Sensor - 16MP CMOS
Lens - 10x optical zoom
File formats - JPEG, MOV
Screen - 2.7in, 230k-dot LCD
Weight - 160g
Dimensions - 94 x 58 x 26mm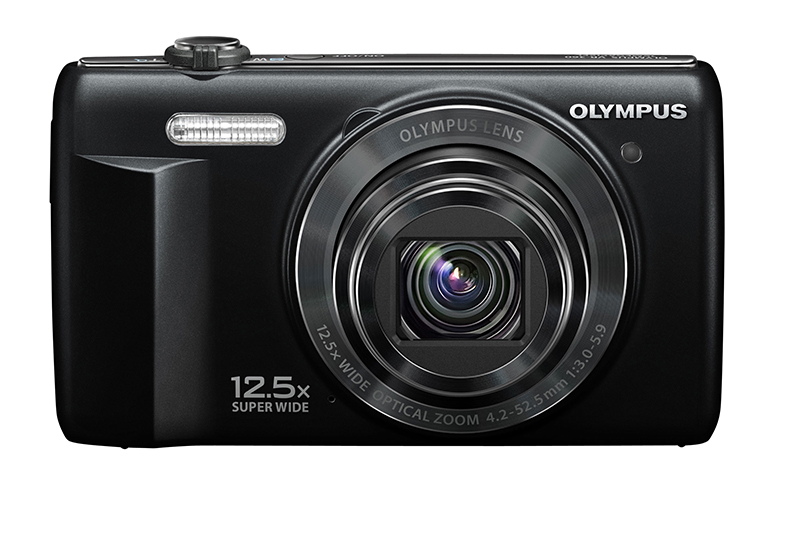 5. Olympus VR-360, £110

The VR-360 features a large 12.5x optical zoom lens complete with dual image stabilisation. The model also features a 16MP sensor, although unfortunately it only shoots 720p HD video. The good news is that the rear of the camera houses an impressive 3in, 460k-dot LCD screen. Although the VR-360 is in general a capable performer, it's lacking with regards to build quality - the body feels lightweight and the buttons on the rear are disappointingly plasticky. There are also reservations when it comes to the model's image quality, with the camera struggling to handle noise well at higher ISO settings.
Pros - 24mm wideangle lens, Decent LCD screen

Cons - Poor menu system, Body lacking quality feel, Image quality issues
Key Specs
Sensor - 16MP CCD
Lens - 12.5x optical zoom
File formats - JPEG, MP4
Screen - 3in, 460k-dot LCD
Weight - 172g
Dimensions - 104 x 60 x 29mm
Verdict
All five of these compacts offer extensive optical zooms in traditionally small bodies, and at prices that won't break the bank. Furthermore, there is enough variety in their capabilities so that there should be one to suit your needs, with all performing well in test conditions.

Although Fujifilm's F660EXR is a generation or two old, it's still widely available and, as a result, priced incredibly competitively considering its specification. The 15x optical zoom is the largest out of this quintet, while the full manual shooting modes will no doubt appeal to those looking for a more advanced shooting experience. There's no denying, however, that it's a slightly bulky compact camera as a result of the larger zoom, and there are several other reservations regarding the design of the camera, with the mode dial poorly implemented.

The Nikon S6300, Olympus VR-360 and Panasonic SZ5 are all capable models; all though have their failings. Image quality is a touch disappointing with the S6300 and VR-360, and with their entry-level design and poor build quality, just miss the shortlist. The Lumix SZ5, however, benefits from an eye-catchingly slim body, and the implementation of Wi-fi technology will surely appeal to the more tech-savvy photographer.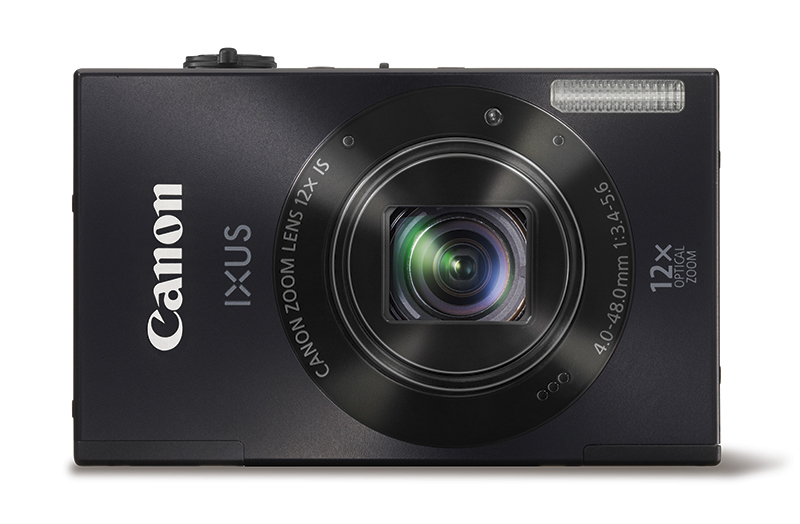 The one camera that stands ahead of the crowd is the Canon IXUS 500 HS. Although it doesn't offer manual shooting, it excels in just about every other area you'd want a large zoom compact to. It's the smallest of the five here and is also the most attractive, as well as being the best built of the group. Throw in great image quality and you can see why the IXUS 500 HS is our favourite.
This article has more pages:
2. Long Zoom Compacts under £150