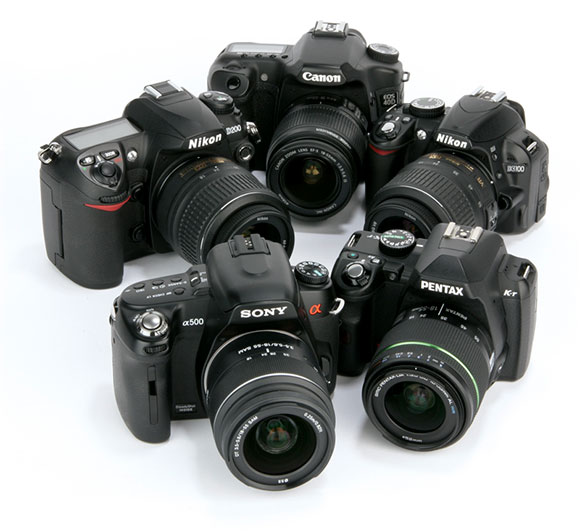 It feels wrong to descibe some once-great DSLRs as 'old dogs', but there is still plenty of life in these cameras. What is quite evident is that current noise reduction techniques can actually get far more out of each of these cameras than the generation of software that was available at the time of their release. This is interesting as it changes some of our preconceptions as to how these cameras perform. It is a similar story with the dynamic range, with many of the DSLRs having a dynamic range that is only a little less than current models.
The cameras here are really just a taster as to what is available, hopefully serving to open your eyes to the availability of what was once cutting-edge technology at a fraction of their original price. While they don't have all of the modern conveniences of some newer cameras, they are all still very usable for their primary purpose - taking photographs.
Personally, I like the D200, mainly for its handling. It is rugged and has the familiar feel of a Nikon DSLR. However, the Canon EOS 40D is equally good. Both of these enthusiast DSLRs would be good backup bodies to more current models. They would also be a lot of fun to have converted to infrared, or you could even try the slightly more risky task of removing the Bayer pattern array to convert it to infrared yourself. For more information, visit stargazerslounge.com/topic/166334-debayering-a-dslrs-bayer-matrix, but be warned - you may completely ruin your DSLR.
Nikon's D3100 and Sony's Alpha 500 are also good options, and both are almost staggeringly cheap, second-hand. However, it is the Pentax K-r that I feel has the most to offer. It shoots HD video, albeit at 720p, has a huge range of lenses, often available just as cheaply as the camera, and the image quality is great whether you are a novice or enthusiast.
We often get asked, 'What is the best DSLR camera for a beginner?' and while there is something nice about owning a new camera, there is equally something satisfying about saving a significant amount of money and giving an old camera a new lease of life.
Other options
Here are a few more second-hand DSLRs that are worthy of consideration
Nikon D70
Price: £50-£80 body only
It may only have a 6-million-pixel sensor, a 1.8in, 180,000-dot LCD screen and a maximum sensitivity of ISO 1600, but the D70 is an absolute bargain and can be found for well under £100. You can make good A4 prints from it and it is, of course, backed-up by a huge range of Nikon F-mount lenses. It has proved to be a popular camera for those wanting to convert a DSLR for infrared use, as it is easy to take apart to remove the hot mirror filter. Also look out for the D70S, which has a slightly improved screen.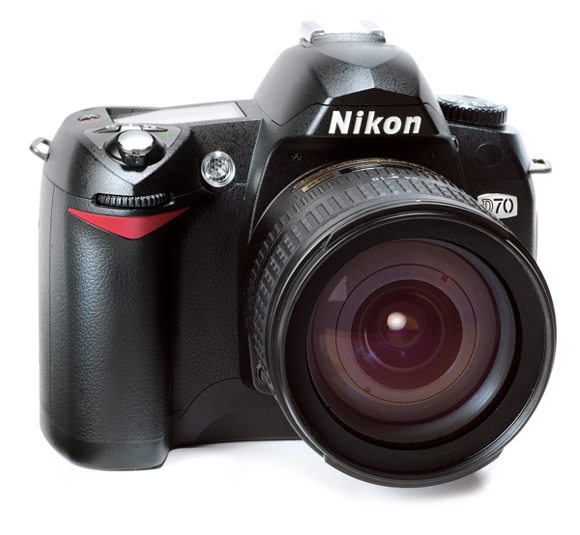 Canon EOS 450D
Price: £200 body only
Launched at the beginning of 2008, the EOS 450D has a 12.2-million-pixel sensor and a 3in, 230,000-dot screen. Its maximum sensitivity of ISO 1600 is quite low, even for a camera of its generation, but it does feature a live view shooting mode. The nine AF points is somewhat limited, but the ability to shoot 3.5fps for 53 JPEG images should satisfy most entry-level photographers.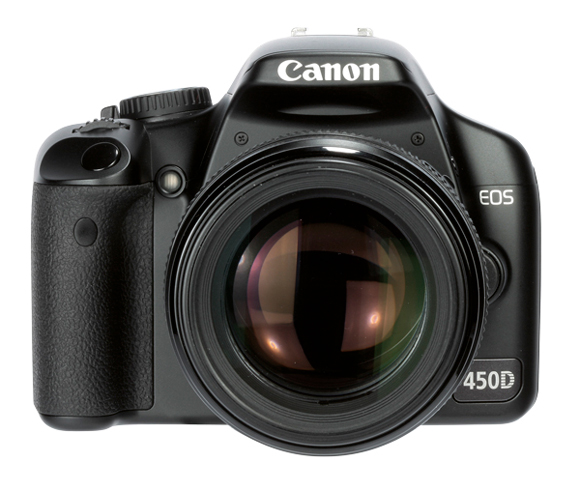 Fujifilm FinePix S5 Pro
Price: £300-£400 body only
Based on the Nikon D200, the FinePix S5 Pro features Fujifilm's Super CCD sensor, with 6.17 million low-sensitivity pixels, and 6.17 million high-sensitivity pixels. The combination of high and low sensitivity pixels give the camera a very impressive dynamic range for a camera launched in 2006 - it has only been bettered by other manaufacturers in the last few years. As it uses a Nikon
F mount, there are plenty of compatible lenses available, if you can track down a camera.