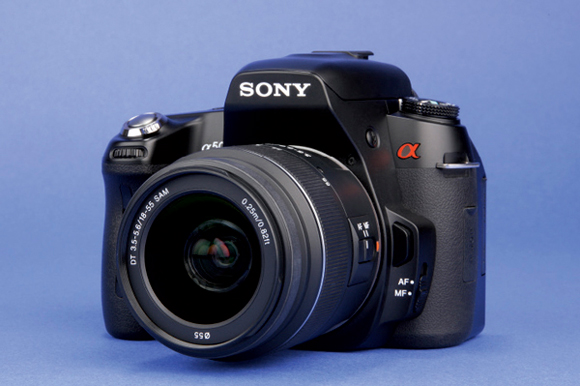 Sony Alpha 500
Price: £120 body only
Boasting decent specifications across the board, the Alpha 500 is a great all-rounder
Data file

Sensor 12-million-pixel, APS-C-sized CMOS
Focus points 9
ISO range 200 -12,800
LCD 3in, 230,000-dot-resolution TFT display with tilt
Drive 5fps
Weight 630g
Memory card SD, SDHC, MS Pro
Size 137 x 104 x 84mm
ThE Alpha 500 was among the last DSLR cameras produced by Sony before it switched to manufacturing DSLT cameras - these are cameras with a translucent mirror instead of a reflex mirror. The Alpha 500 was released as part of a trio of mid-range DSLRs from Sony. The Alpha 450 is the more basic of the three, with the Alpha 550 slightly more advanced.
With a 12-million-pixel sensor, the Alpha 500 has a good enough resolution for most situations. Images are processed by Sony's Bionz processor, which enables the camera to shoot at 5fps in the Fine JPEG setting. The Alpha 500 also offers a host of other nice features, such as nine AF points with a cross-type point in the centre. It even features phase-detection AF when in live view. While the LCD screen is only 230,000 dots but it is articulated, making it good for shooting at low angles.
Often, users who are selling this camera are buying into a different system, so the Alpha 500
is commonly sold with a host of A-mount lenses. One of the advantages of the A-mount system is that it accepts old Konica Minolta lenses, which should allow potential buyers to pick up great-quality lenses for a very reasonable price.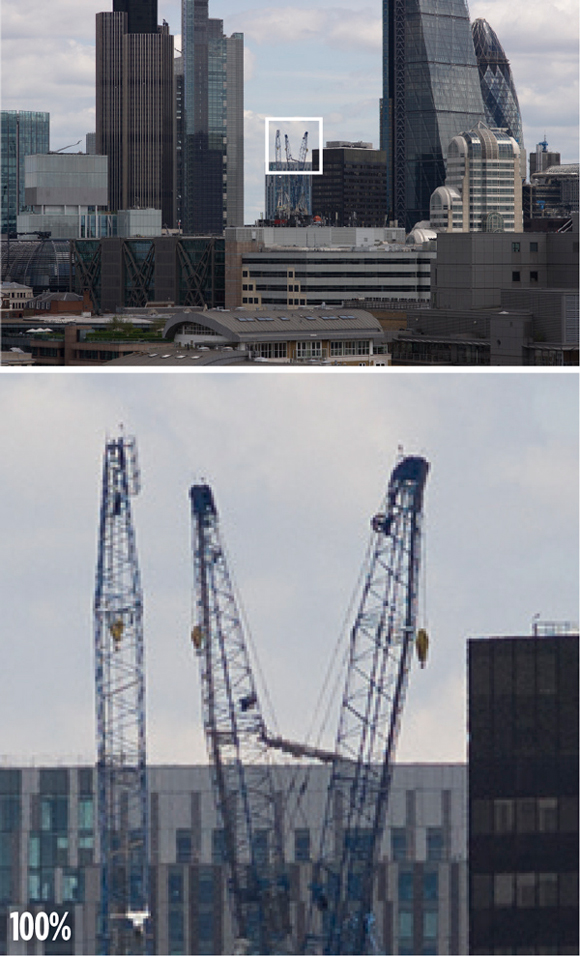 Resolution
Again, like the other 12-million-pixel cameras on test, the Sony Alpha 500 resolves around 22-24lp/ph. However, it does suffer from a slight shutter vibration that can blur shots. In fact, images at ISO 800 look almost as good in terms of resolution as at ISO 100.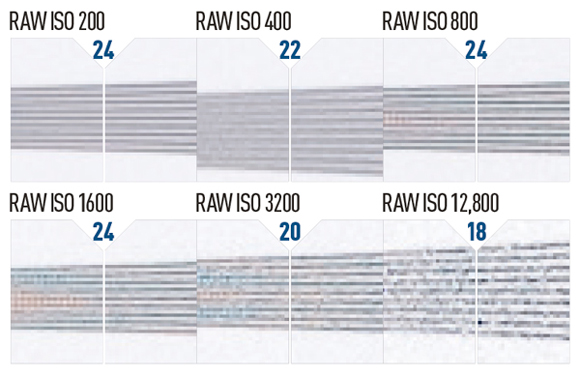 Dynamic range
The 12-million-pixel sensor of the Alpha 500 has the best dynamic range of the DSLRs in this test, slightly beating the Pentax K-r, which actually is using the same sensor. The 12.22EV dynamic range allows for a good amount of highlight and shadow detail, particularly when combined with current raw editing software. However, the range does drop quite rapidly, with a dynamic range of 9.83EV at ISO 800.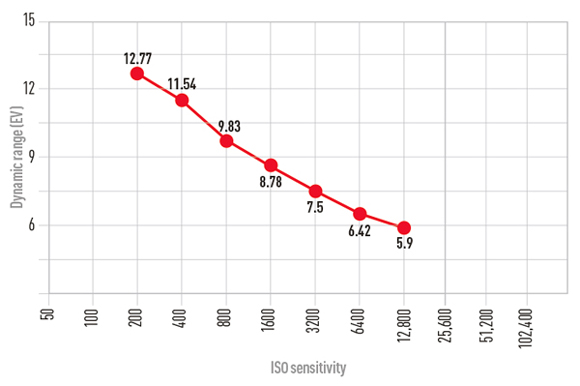 Noise
Noise is reasonably well controlled up to ISO 800, with just a hint of some speckled luminance noise in our grey-card images. Colour noise also starts to become visible, with a hint of purple and green bruising, which gets progressively worse as the ISO sensitivity increases. What is notable is that the Alpha 500 has a maximum sensitivity setting of ISO 12,800.