Image Quality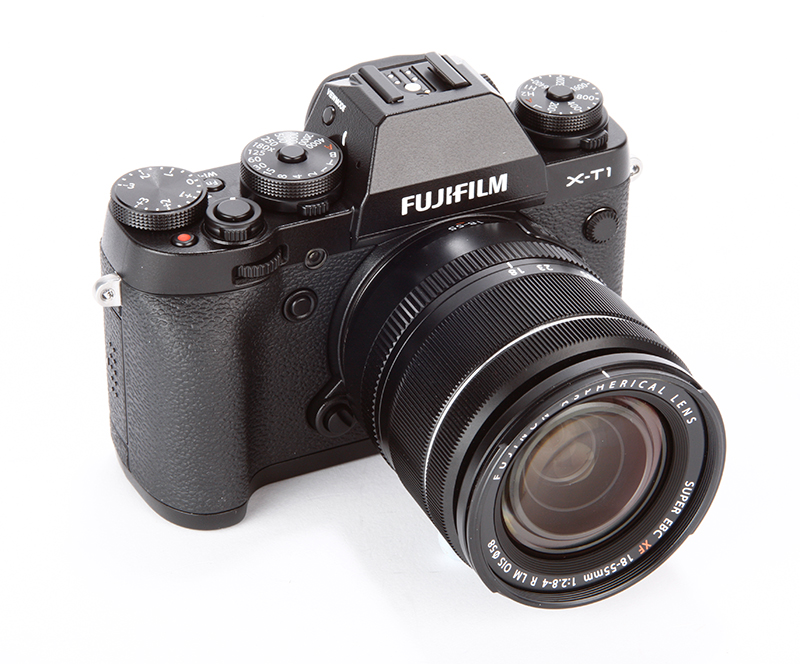 Resolution
At its base sensitivity of ISO 100, 30 lines per millimetre (lpmm) were recorded on our resolution chart - an impressive readout for an APS-C size sensor. Detail dropped to 28lpmm at ISO 6400, while pushing to ISO 25,600 (JPEG) presented a readout of 22 lines per millimetre.
Dynamic Range
Our dynamic range results for the X-T1 weren't quite as impressive as the Alpha 7, but were ahead of the OM-D E-M1. At ISO 100 a readout of 12.9EV challenged the Alpha 7's 13.14EV result.
At ISO 6400, the figure reduced to 6.9EV - an identical readout to that produced by the Nikon D7100 at the same sensitivity. Provided users shoot in Raw (available between ISO 200-6400) detail can be returned to highlights and shadows fairly easily.
Noise
Barely a trace of luminance or colour noise is visible between ISO 100-800. As you push to ISO 3200 and 6400 a fine grain structure starts to appear under close inspection, however these settings are by no means unusable and just require a tweak of noise reduction in post-processing.
The H1 (ISO 12800) and H2 (ISO 25,600) settings should be avoided - noise is more aggressive and it results in a waxier image appearance.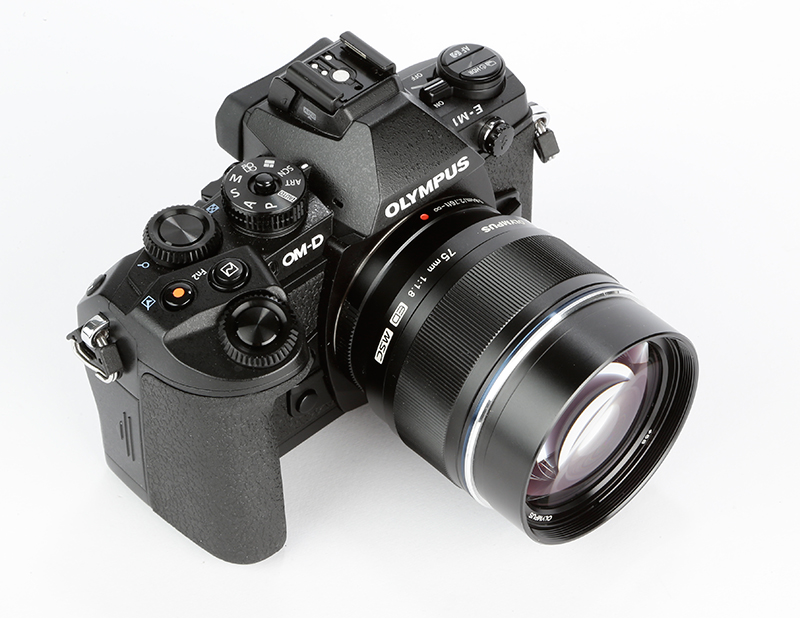 Resolution
The E-M1 resolves fractionally less detail than the Fujifilm X-T1. At ISO 100, 28 lines per millimetre were recorded - a figure that reduced to 24lpmm when inspecting the detail of Raw files at ISO 6400. At its maximum ISO 25,600 setting, 22lpmm were resolved, much like the X-T1.
Dynamic Range
The OM-D E-M1's dynamic range is measured at 12.29EV at ISO 100, which though may not be as high as its rivals, remains on par with DSLR's we've tested before such as the Nikon D610.
A dynamic range above 12EV at a cameras base sensitivity setting is a very respectable readout and users can expect to recover plenty of detail easily using the highlights/shadows slider in Adobe Camera Raw or Lightroom.
Noise
Examing the E-M1's image quality through the ISO range reveals luminance noise kicks in about 1EV earlier than the Fujifilm X-T1.
Luminance noise starts to appear as early as ISO 400, however this can be dealt with in postproduction without a huge loss of detail and it's important to stress images from the E-M1 are useable right up to ISO 6400 with some careful noise reduction applied. At ISO 25,600, colour neutrality is affect by a purple cast.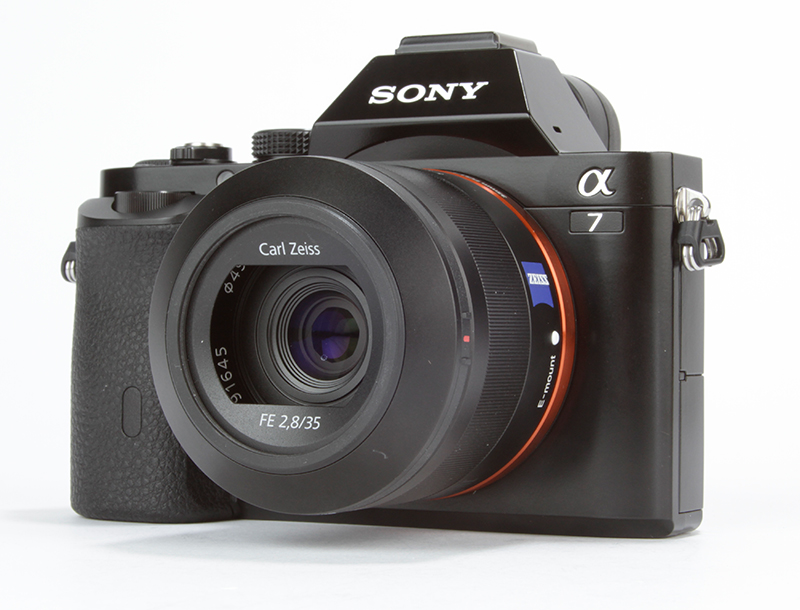 Resolution
Our test chart reveals the Alpha 7's full frame sensor is capable of resolving the highest level of detail of the three, with 32lpmm being recorded at ISO 100. Pushing up to ISO 6400 reduced the level of detail that's resolved to 28lpmm, while at its ISO ceiling (ISO 25,600), 26 lines per millimetre were traced.
Dynamic Range
At ISO 100, the dynamic range of the Alpha 7 was measured at 13.14EV - a value higher than both the X-T1 and OM-D E-M1. The impressive readouts continued through the ISO range, with 8.93EV and 7.8EV being recorded at ISO 3200 and 6400 respectively.
Working on the A7's Raw files revealed there's plenty of latitude for recovering highlight and shadow detail in Adobe Lightroom.
Noise
The Alpha 7 is the outright winner when it comes to noise performance. There's no trace of noise whatsoever between ISO 50-800, with luminance noise only starting to creep in to images at ISO 1600.
The structure of noise is very fine indeed and has a pleasing organic look to it. Even when the sensitivity is increased to ISO 6400 noise can be dealt with comfortably in post without compromising on the excellent level of detail that's resolved from the sensor.
Saturation drops off ever so slightly at ISO 12,800 and ISO 25,600.