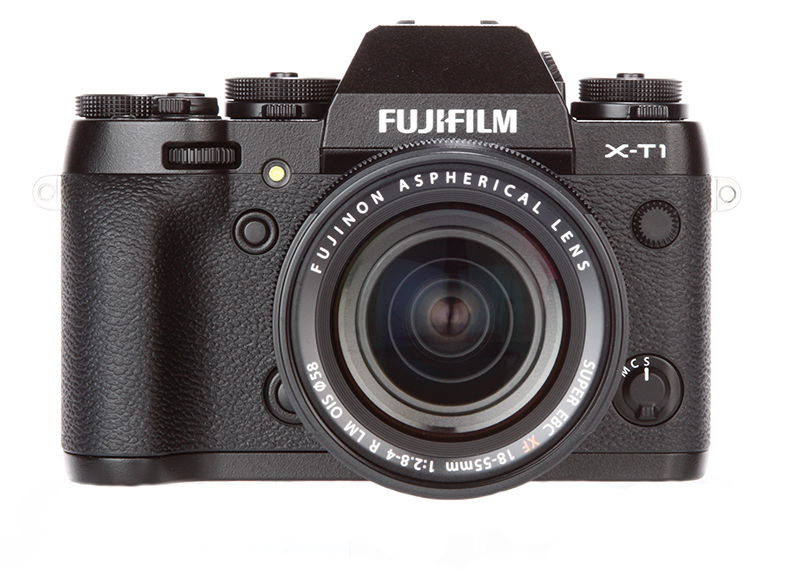 Connectivity
The X-T1 is supported by a superb Fujifilm Camera Remote app for wireless Wi-fi control from a smartphone or tablet
Available lenses
There are currently 10 XF lenses available for the X-T1, seven of which are fixed focal length primes.
Battery Life
The X-T1's battery is fractionally smaller than E-M1's and has a claimed battery life of 350 shots.
Spec
Sensor: 16.3-million-effective-pixel X-Trans CMOS II
Output Size: 4896x3264
Focal Length magnification: 1.5x
Lens Mount: X Mount
Shutter Speeds: 30-1/4000sec, plus bulb
ISO: 200-6400, extendable to ISO 100-51,200
Metering System: 256-zone TTL metering system
Exposure Compensation: +/-3EV in 1/3 steps
Drive mode: 8fps
LCD: 3in, 1.04 million dots
Viewfinder: 2.36-million-dot OLED colour EVF
AF Points: 49
Video: 1920 x 1080 pixels (at 60p or 30p), 1280 x 720 pixels (at 60p or 30p)
External mic: Built-in 2.5mm input
Memory Card: SD, SDHC, SDXC (UHS-II)
Power: Rechargeable Li-ion NP-W126 battery
Dimensions 129 x 89.8 x 46.7mm
Weight 440g (including battery and memory card)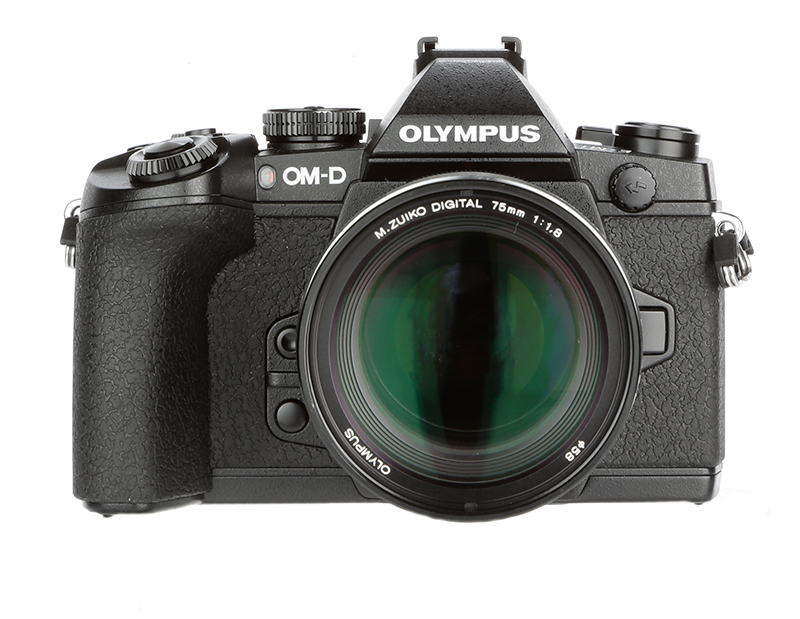 Connectivity
The E-M1 can be comprehensively controlled via Wi-fi using the Olympus Image Share app
Available lenses
Olympus produces 15 Micro Four Thirds optics, but many Panasonic and third party options are available too

Battery Life
Olympus claims a battery life of 350 shots from its rechargeable Li-ion battery, but we achieved more in use.
Spec
Sensor: 16.3-million-effective-pixel, micro four thirds Live MOS
Output Size: 4608 x 3456 pixels
Focal Length magnification: 2x
Lens Mount: Micro Four Thirds
Shutter Speeds: 60-1/8000sec + bulb up to 30 minutes
ISO: 100-25,600
Metering System: 324-zone multi-pattern TTL
Exposure Compensation: +/-3EV in 1/3 steps
Drive mode: 10fps
LCD: 3in, 1.037-million-dot tilting LED
Viewfinder: 2.36-million-dot
AF Points: 81-point system, 37-point phase detection, touch focus
Video: 1080 HD at 30p, 720P at 30p, AVCHD, AVI Motion JPEG
External mic: Yes
Memory Card: SD, SDHC, SDXC, UHS-I
Power: Rechargeable Li-Ion BLN-1 battery
Dimensions 130.4x93.5x63.1mm
Weight 497g (including battery and card)
Connectivity
Wi-fi compatible, Sony's play memories app allows key apps like Smart Remote Control to be used
Available lenses
So far there are five Sony FE lenses available with focal lengths ranging from 24-200mm
Battery Life
Expect to shoot up to 340 shots on a single charge when using the LCD monitor and 270 shots using the EVF
Spec
Sensor: 24.3-million-pixel, full-frame CMOS sensor
Output Size: 6000 x 4000 pixels
Focal Length magnification: 1x
Lens Mount: Sony E Mount
Shutter Speeds: 30-1/8000sec plus bulb
ISO: 100-25,600 (extended to ISO 50)
Metering System: 1,200-zone evaluative, centreweighted, spot
Exposure Compensation: ±5EV in 1/3EV and 1/2EV steps
Drive mode: 5fps (2.5fps with AF and AEL)
LCD: 3in TFT with 921,600 dots
Viewfinder: 2.4-million-dot OLED display
AF Points: 117 points for phase-detection, 25 points for contrast-detection
Video: 1920 x 1080 pixels at 60p or 25p
External mic: Yes
Memory Card: SD, SDHC, SDXC, MS Pro Duo
Power: Rechargeable lithium-ion battery
Dimensions: 127 x 94 x 48mm
Weight: 416g