Pentax WG-3, £260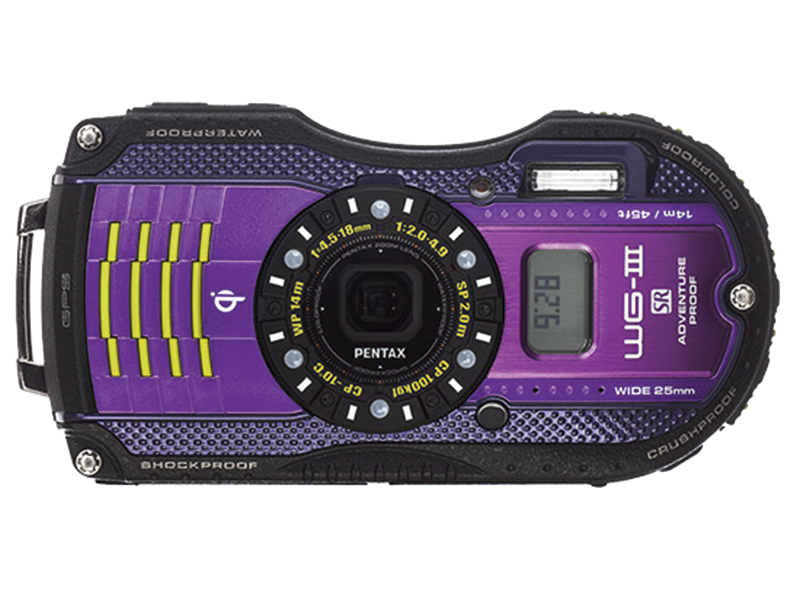 Key Specs
Sensor 16MP
Sensor Size 1/ 2.3in
Lens 25-100mm
ISO 125-6400
Display 3in, 460k-dot
HD Video 1080p
Dimensions 125 x 64.5 x 32mm
Weight 229g
The WG-3 has the largest dimensions of the six and behind its 4x optical zoom (25-100mm) lies a 16MP sensor that offers a sensitivity range from ISO 125-6400. Similar to the Olympus TG-2, the WG-3's lens has a maximum aperture of f/2, allowing you to shoot faster in low light without having to increase the ISO sensitivity.
The WG-3's dual shake-reduction system combines image-sensor-shift-type with a digital SR mode, while six LED macro lights are positioned around the lens to help illuminate macro subjects in the camera's digital microscopic mode, which lets users focus on subjects as close as 1cm away.
The screen is a 3in, 460k-dot display, while full HD movie recording is supported at 30fps. One other useful feature is the WG-3's digital level, which is great for checking the vertical/horizontal inclination.
Build & Performance
The WG-3 has a rubberised finish and the textured buttons at the rear prevent your fingers slipping off them when wet. Despite it being physically larger than the others, it feels great in the hand. The extra weight is noticeable, but its chunky build suggests it will survive the test of time. Operationally, the zoom was the slowest of the lot and takes four seconds to get from wide to full telephoto and vice versa.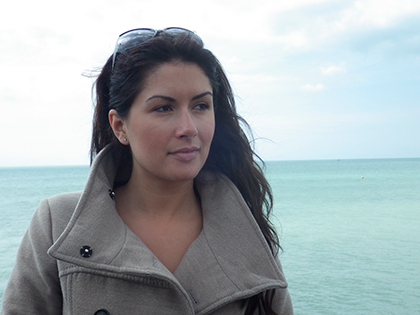 Image Quality
The WG-3's images weren't as vibrant as those from its rivals in this test. Colours lacked the punch and contrast we'd expected, however the 16MP sensor produces excellent detail and challenges the D20, AW110 and FT5 by recording 22 lines per millimetre. Crisp detail turns soft beyond ISO 800.
Underwater Camera Test
Although not as gloomy as the images produced by the XP60, the WG-3's images were dark and didn't portray the same brightness or clarity as some of the others. Making up for a poor exposure performance, the WG-3 focused quickly, but its continuous 1.5fps burst at full resolution (16MP) is slow.
Freeze and Shock Test
The sub-zero temperatures in our freezer didn't affect the WG-3's performance and it sprung into life soon after the Nikon AW110. The rubberised design of the WG-3's body allows it to absorb impact from a height of up to 2m. After a heavy drop it continued to work without fault.
Pros - Rubberised body; Attractive styling; Good image quality
Cons - Dark underwater performance; Screen scratches very easily; Slow zoom