Panasonic Lumix FT5, £300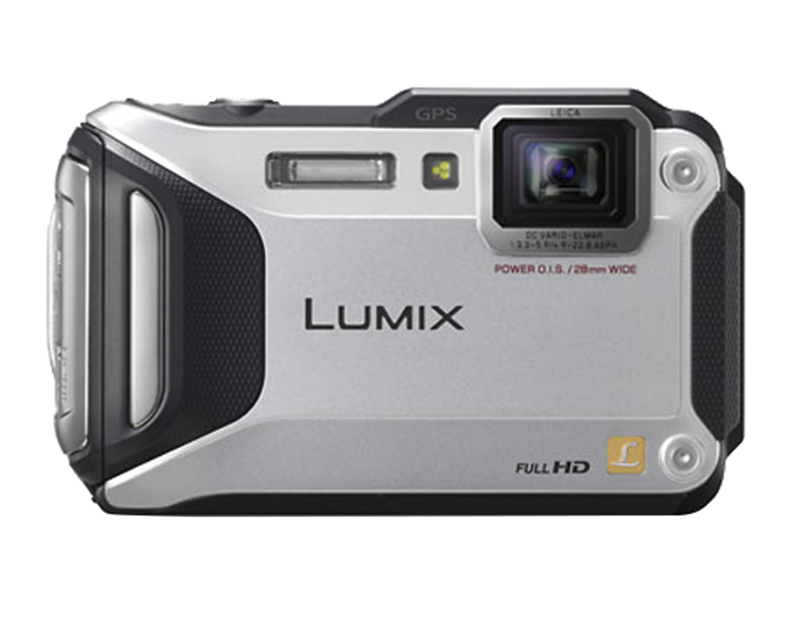 Key Specs
Sensor 16.1MP
Sensor Size 1/ 2.3in
Lens 28-128mm
ISO 100-6400
Display 3in, 460k-dot
HD Video 1080p
Dimensions 109.2 x 67.4 x 28.9mm
Weight 214g
The Panasonic FT5 shares similarities with Nikon's Coolpix AW110. Not only does it look very similar, it features Wi-fi connectivity and a 16MP sensor. The FT5's high-sensitivity MOS chip produces a wide ISO range of 100-6400, while its 4.6x optical zoom is equivalent to 28-128mm in 35mm terms.
The FT5 is the only tough compact in this test to integrate Near Field Communication (NFC) technology. This enables users to transmit images to an NFC-enabled device simply by touching two devices together. Panasonic's Image app (available for iOS and Android) can be downloaded to take control of the camera remotely and GPS is also available.
Optical image stabilisation is provided to keep handheld shots free of blur and the FT5's underwater mode is designed to compensate for red tones that can be lost underwater.
Build & Performance
The FT5 is comfortable to hold and operate. The grip at the front has a good profile to wrap your fingers around and get a good grasp, while the metal front and back covers give it extra protection from shock or accidental knocks or drops. Operationally, the camera springs to life, but the 3in, 460k-dot screen doesn't resolve the same sharpness and clarity as offered on the Olympus TG-2.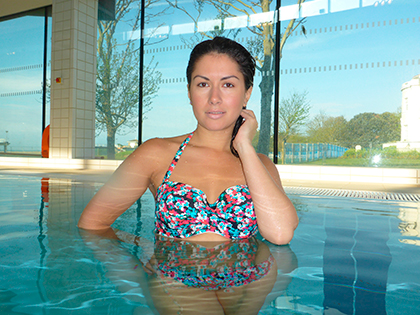 Image Quality
The FT5's image quality performance is almost identical to the AW110's. Rich colour and sharp images are captured, with 22 lines per millimetre being recorded by the FT5's 16MP chip at ISO 100. Detail starts to soften as the sensitivity is pushed beyond ISO 800, but colours remain vibrant, even at high ISOs.
Underwater Camera Test
The FT5's images were the brightest of the six, however the saturation wasn't quite as rich and vibrant as the results produced by the Nikon AW110 and Olympus TG-2. The 10fps burst mode was handy for rattling out a continuous burst but the autofocus system didn't prove to be as responsive as the TG-2.
Freeze and Shock Test
Cold, freezing conditions didn't prove to be an issue for the FT5 and it fired into life a few seconds after the Nikon AW110 at the same time as the WG-3. Droppable from a height of 2m - much like the AW110 - the FT5 showed no signs of damage or resistance to being switched on after a heavy impact.
Pros - Image Quality; Build and handling; Wi-fi and GPS; NFC connectivity
Cons - Images can lack vibrancy underwater; Screen scratches easily