Olympus Tough TG-2, £310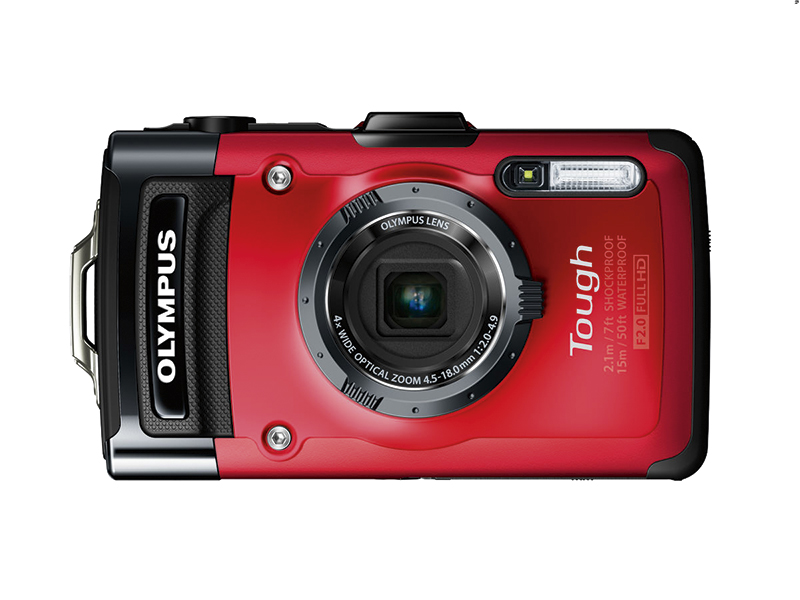 Key Specs
Sensor 12MP
Sensor Size 1/2.3in
Lens 25-100mm
ISO 100-6400
Display 3in, 610k-dot
HD Video 1080p
Dimensions 111.5 x 66.5 x 29.1mm
Weight 230g
Olympus has a strong heritage in the tough compact area of the market. The TG-2 is the company's flagship waterproof camera and unlike four of its competitors, the TG-2's 4x optical zoom (25-100mm) is positioned in the centre of the body rather than being offset.
It features a 12MP CMOS sensor that's partnered by a TruePic VI image processor, and as well as boasting a 100-6400 ISO range the TG-2's lens has a maximum aperture opening of f/2, which is brighter than most of its competition except for the Pentax WG-3. The TG-2 provides users with manual aperture control and there are 23 scene modes to choose from.
What's more, GPS and full HD movie recording are available. At the rear, the TG-2 boasts a 3in, 610k-dot OLED display that not only displays neutral colour but also the most impressive detail of the six tough compacts on test.
Build & Performance
The TG-2 autofocus performance is one of the fastest out of the six and manages to back this up with an impressive build quality that shouts rigidity and resistance for shooting in demanding environments. The mode dial at the rear is good for accessing the camera's various shooting modes, while the start-up/shutdown times are equally as quick as those recorded by the Nikon AW110.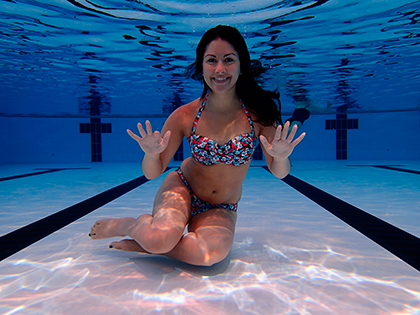 Image Quality
The TG-2's 12MP sensor resolves 20 lines per millimetre - fractionally less than its Canon, Nikon, Panasonic and Pentax rivals. Crisp detail is captured between ISO 100 and 400, however when you push past ISO 800 images get gradually softer. Colour saturation drops off slightly at the TG-2's highest ISO setting.
Underwater Camera Test
The TG-2's mode dial was stiff and difficult to use underwater, but after setting the camera to underwater mode it was a joy to use. The fast AF system combined with 5fps sequential shooting allowed us to capture great shots in quick succession. Colours were rich and exposure couldn't be faulted.
Freeze and Shock Test
A night in the freezer didn't affect the TG-2. After breaking it out of a block of ice it was ready to use, with all buttons working without fault. The TG-2 claims it can survive drops and impact from 2.1m. We dropped it from this height and it switched on and worked without fault afterwards.
Pros - Fast maximum aperture; Mode dial and GPS; AF performance
Cons - Mode dial is difficult to operate underwater; Small buttons at the rear