Canon PowerShot D20, £260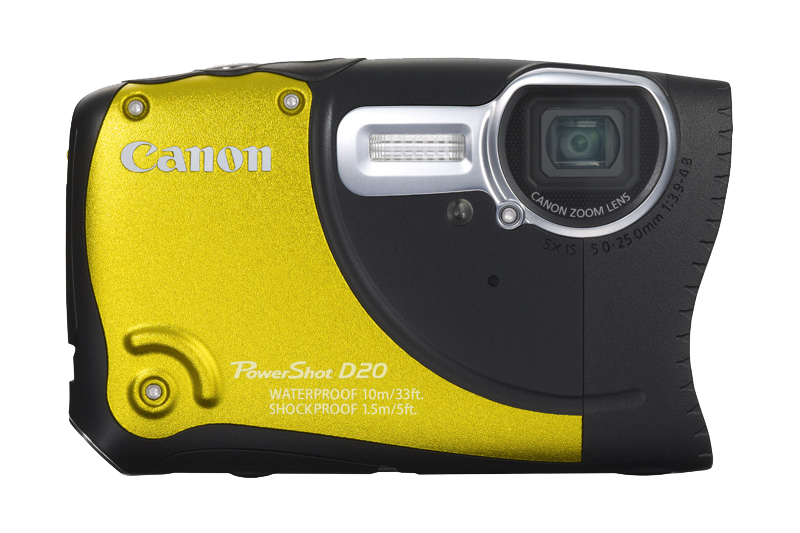 Key Specs
Sensor - 12.1MP
Sensor Size - 1/ 2.3in
Lens - 28-140mm
ISO - 100-3200
Display - 3in, 460k-dot
HD Video - 1080p
Dimensions - 112.3 x 70.8 x 28mm
Weight - 228g
The Canon PowerShot D20 is one of three tough underwater cameras in this test to feature a 5x optical zoom. This provides a focal length that's equivalent to 28-140mm and behind the zoom lies a 12.1MP CMOS sensor that works in tandem with a DIGIC 4 processor to offer an ISO sensitivity range of 100-3200.
With a 1.9fps continuous burst rate the Canon D20 clearly isn't designed for speed, although it excels in other areas. An Intelligent IS system helps to keep handheld shots sharp, while GPS can be used to track your journeys by assigning location data, and full HD movies are recorded at 24fps.
Like all of the other compacts in this test, the D20 doesn't support Raw and only shoots in the JPEG format, however there are functions to help shoot the best images underwater, including an underwater macro mode and slow motion movie option.
Build & Performance
The ergonomic body provides an excellent grip in the hand, while the D20's large bright buttons make it easy to use underwater. It feels robust, but lacks two locking catches on the battery door like its rivals. The 3in, 460k-dot screen displays a crisp image; and the addition of active display technology, whereby one can tap or tilt the camera to scroll through captured images, works very well.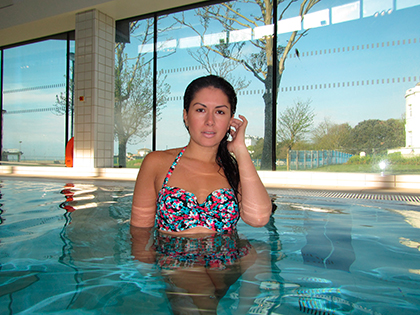 Image Quality
The sharpest results on the PowerShot D20 are captured between ISO 100 and ISO 800. Beyond this point images get softer and lack vibrancy. At ISO 100 the sensor resolves 22 line pairs per millimetre and in real-world conditions images are well exposed, with detail being lost only in exceptionally bright conditions.
Underwater Camera Test
To keep the underwater test fair, each camera was set to its underwater mode with the flash switched off. The D20's large buttons made underwater operation easy and the AF system locked on without fuss. Exposures were excellent, but a faster continuous burst would have been preferable.
Freeze and Shock Test
Our first review sample didn't pass our freeze test, although the second one we called in sprung back to life after being frozen, with no ill effects. The D20 can withstand drops and knocks from a height of 1.5m and when we dropped it onto a hard floor it barely had a scratch.
Pros - Active Display; Build and handling; GPS; Close focusing
Cons - Only camera on test to fail the freeze test; Slow continuous burst rate