At a Glance
Resolution
The Sony NEX-3N walks over the others here, with its 16.1MP pixel count and APS-C sensor making it the most appealing for enlargements and cropping.
Winner: Sony NEX-3N
LCD
Although the Sony NEX-3N is the only camera here to offer an articulated display, the S1's LCD provides the best all-round performance.
Winner: Nikon S1
Video
Video specifications are similar across the three, but the S1 produces the best footage with the best sound, with the NEX-3N second and the Q10 in last place.
Winner: Nikon S1
Lens Range
Sony's E-system currently has 12 optics, in addition to third-party options and a Zeiss-branded lens. Pentax's Q system has six while Nikon's 1 system comprises of eight.
Winner: Sony NEX-3N
Flash
It's close between the Pentax Q10 and the Nikon S1, but the Pentax Q10 does appear to have a slightly better flash performance, in addition to its hotshoe.
Winner: Pentax Q10
Noise
Noise is kept to a minimum by the NEX-3N at high ISO settings, with Nikon in second place. The Q10's smaller sensor struggles by comparison.
Winner:Sony NEX-3N
Overall Winner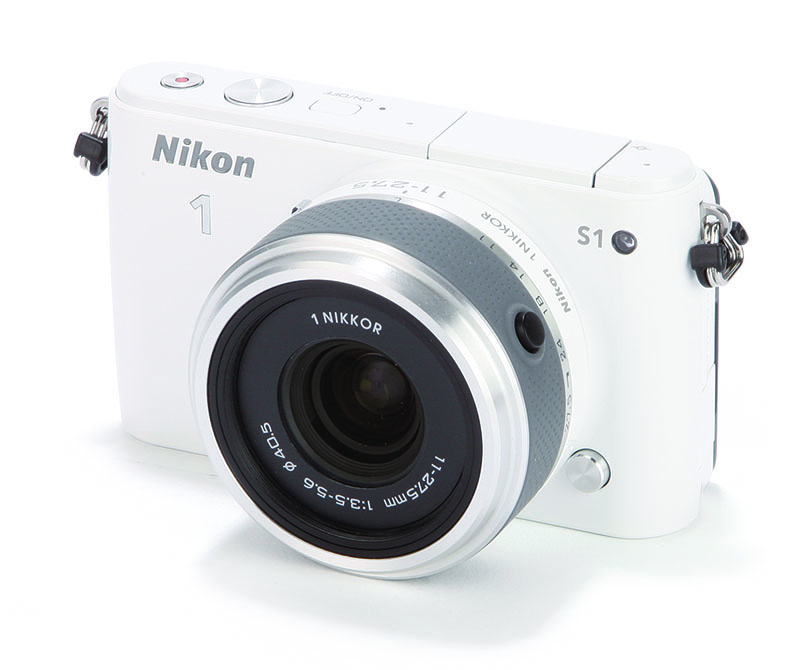 Although the Nikon S1 is the most expensive camera of the trio, its premium over the others is, for many reasons, well worth it. In terms of its overall performance it simply walks over the others, from its snappier autofocus system, prompt shot-to-shot times, excellent LCD screen and its surprisingly good video recording. Both its metering and Auto White Balance systems are reasonably consistent, although it falls down when shooting at higher sensitivities. It's also a shame its 11-27.5mm kit lens offers an equivalent 30mm start rather than something wider, and that it lacks a VR system (particularly with a launch price above the others).
The other two have their plusses; the Q10 scores points for its direct control and the wealth of customisation options, but images are marred by noise, metering inconsistencies and a general lack of detail. While the size of its sensor next to those in the other two cameras means this isn't particularly surprising, it does raise concerns over how such a system will realistically compete with its peers which (almost) all offer larger sensors. The Sony NEX-3N is clearly the best option for high-sensitivity shooting, and its articulated screen does make it ideal for awkward shooting situations, but in practically every other area it's clearly bettered by the performance of the Nikon S1.