Canon has recently renewed its range of DSLRs in its EOS for beginners range with the launch of the Canon EOS 100D and Canon EOS 700D. Arriving at the same time, the Canon EOS 100D slots into the lineup above the entry-level EOS 1100D, whereas the Canon EOS 700D is the direct replacement model for the Canon EOS 650D. On paper, the specifications of the two cameras look similar and there are only a few pounds to separate them in terms of price. This asks the question; which camera makes the better long-term investment? To give you a clearer idea of similarities and differences between these two cameras and to help you decide on which to choose, we've picked out the main talking points.
Cost
The Canon EOS 100D and EOS 700D were launched in March 2013 and at the time of their announcement, the former started at £699 with the 18-55mm f/3.5-5.6 IS STM lens included, whereas the launch price for the EOS 700D with the same kit lens was £749. In the months since the cameras launch, the EOS 700D has dropped by £100 and as of the 13th May 2013, both cameras cost £649 with the 18-55mm kit lens.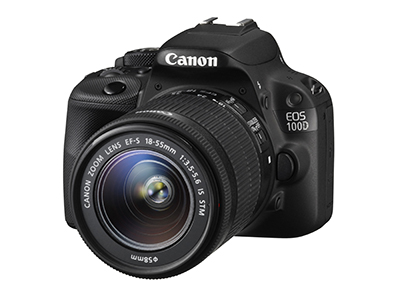 For those looking at these cameras as upgrade options, the kit lens bundle won't be necessary and the body-only price is the more tempting. The EOS 100D cost £569 body-only at the time of writing and this compares to £549 for the EOS 700D. These prices don't take into account the current summer cash back offer that Canon are making available to both products, with a £40 saving to be made on the EOS 100D and £50 on the EOS 700D. Taking these savings into consideration, the EOS 100D can be picked up in body only form for £529, or £609 with the 18-55mm kit lens. The £50 saving on the 700D brings the price of the body to £499, or £599 with the kit lens. (Note all prices were correct and accurate on the 13th May 2013 and may be subject to change).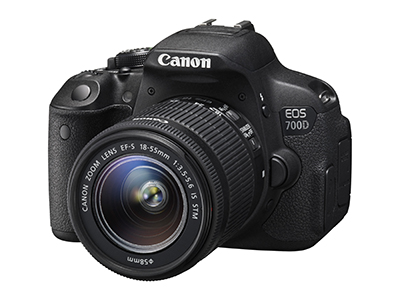 So as it stands, the pricing of the two cameras is very similar and that leads us on to answer the question; which of these two offers the better set of features, handling, performance and image quality? Check out the next few pages where we disclose this in more detail.
Find the best deals for the Canon EOS 100D and the Canon EOS 700D