Become an Official Gig Photographer for one night only!
Tue, 26 Feb 2013
Mike Topham
On March 21st, HP is holding an exclusive Ellie Goulding gig as part of its collaboration with Universal Music Group, the world's leading music company. To be held at an intimate music venue that's yet to be confirmed, the gig will celebrate HP Connected Music, a platform which brings music lovers a new way to enjoy some of the world's most popular music artists.
HP are kindly giving away an opportunity to be the official gig photographer for one night only. From February 8 until March 7, photographers can submit an artistic and energetic shot taken at a gig, festival, party or any environment where people and friends are connecting with music. The winning photographer will be chosen by Ellie and HP and will also receive £1,000, an HP Envy notebook and promotion of their photography across Ellie's and HP's official online channels.
For further details on how to enter this fantastic competition visit: http://www.talenthouse.com/photograph-for-ellie-goulding-and-hp-connected-music
The gig is set to feature an intimate evening of live performances from Ellie's latest album Halcyon, all live-streamed via HP's YouTube channel, enabling Ellie fans to enjoy the performance remotely on their personal entertainment devices, wherever they may be. HP is delivering the live-streaming with music content specialist Lovelive, with whom HP previously filmed and delivered an interactive, multi-camera concert of Florence and the Machine last year, as well as an exclusive VIP arena at Wireless 2012.

The winning tickets to Ellie's gig will be drawn from UK registered users of HP Connected Music, which is available with every purchase of Microsoft® Windows® 8 -powered HP consumer desktops and notebooks.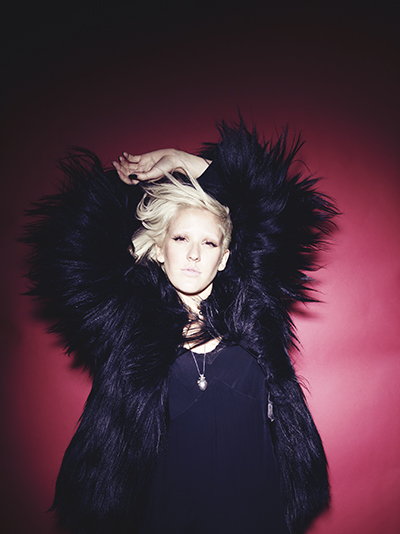 Rebecca Shears, head of marketing, Printing and Personal Systems Group, HP UK & Ireland says '' We are thrilled for Ellie to kick-off our first UK gig. Customers in the UK are looking for great entertainment on their personal devices and HP sees the PC as the heartbeat of their entertainment experience letting them create, consume and share content they love."
To enter the photography competition for your chance to win the gig shoot, simply click here.